Paying for College
Talking to Your Child about Paying for College
When talking to your child about college costs, discuss who will pay for what, who will borrow loans, what amount is feasible for a loan payment, what the four-year plan is, and what to do if you can't afford it.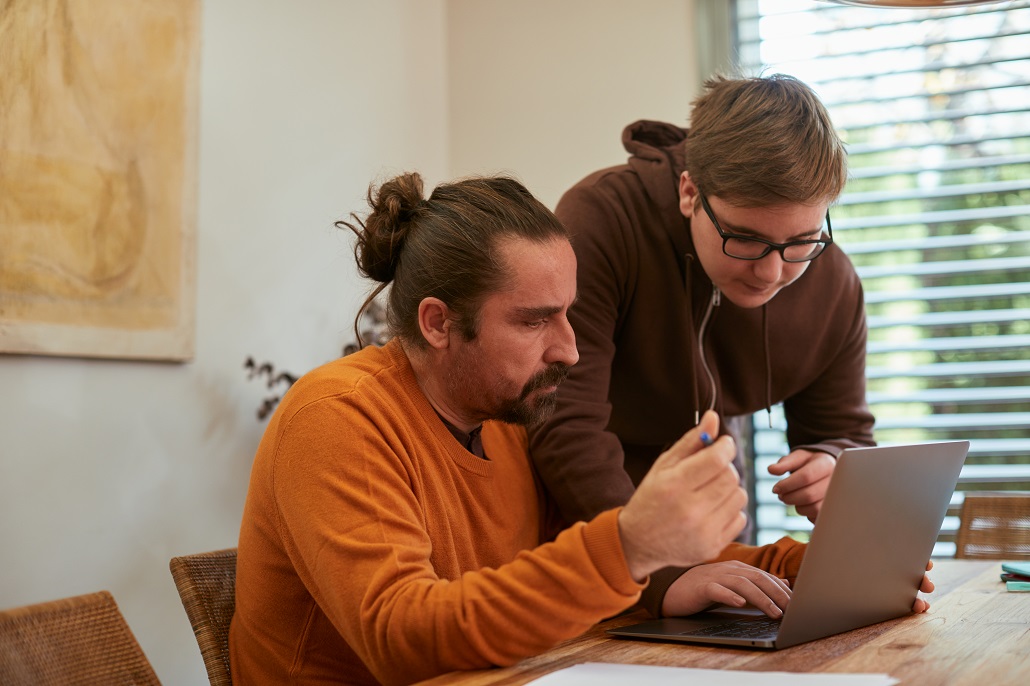 Do you have a son or daughter heading off to college soon? Whether your child is a senior in high school or won't be going to college for a few more years, it's important to start discussing together how your family will cover college costs. We have some questions and talking points below that can get your conversation started.
Who will pay for what?
What are your expectations for how much your child will cover when the college bill comes due? Will your son or daughter need to help pay for tuition? Housing charges? The meal plan? Or will he or she just be responsible for books and miscellaneous expenses? Or perhaps you plan to cover everything? Every family is different, and there's no one right way to divide the costs, but you do need to decide who will pay for what, and make sure that your plan is communicated clearly to your child.
Who will borrow loans?
If you do decide to have your child pay for a portion of the college costs, will your child borrow loans? Every student who submits the FAFSA® will receive a $5,500 Federal Direct Student Loan. This is a loan solely in the student's name, and we recommend that students take this loan first, due to its many benefits, before borrowing another type of loan. If your family decides that your child will need to borrow in addition to that $5,500 loan, someone will need to serve as a co-borrower, as most students don't have a strong enough credit history to be approved alone.
What amount is feasible in a loan payment?
Before you or your child borrow a loan, it's important to think about the potential loan payment, and if it will be affordable. Students that borrow their full amount of eligibility in Federal Direct Student Loans will graduate with $27,000 in debt, plus interest, assuming they finish in four years. With a standard repayment period of ten years, students usually end up with a loan payment of roughly $300. If your family borrows additional loans, use a calculator to calculate your resulting loan payment, like MEFA's Student Loan Payment Calculator. And remember to calculate your potential loan payments for every year you plan to borrow. Once you have an estimate of your total monthly loan payment, determine, based on your own finances and your child's potential starting salary, if that amount will be feasible to repay.
College is (at least) four years
That brings us to an important point. Most students attend college for at least four years. So as you're discussing with your child who will cover college costs, don't just think about freshman year. You need a plan for every year of college, and it's important to have that plan in place before your child begins.
What if you can't afford it?
College is expensive, and it might be the case that your family simply can't pay for your child to jump right into a bachelor's degree program at a four-year school immediately following high school. Luckily, there are several alternatives. Students can begin their postsecondary academic career at a community college, which offers a much lower cost than four-year schools. Students can also take a gap year and work to save up for college expenses, or go to school part time while working to pay those costs. There are also trade schools, which help students develop a skill that can lead to a successful career, usually in a much shorter time than a traditional college experience.
As you navigate these discussions with your child, lean on MEFA for assistance. You can start at with our How to Pay for College guide, which offers a webinar, blog posts, calculators, and videos to help you make a plan to cover your college costs.
Sign Up for Emails
Sign up for relevant, helpful college planning emails.