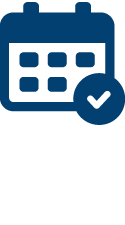 MEFA Events
We offer free informative webinars and virtual community events on a range of topics. To register for an upcoming webinar, click a topic below. To view a recorded webinar, please view our MEFA Videos page.
And if you're a school counselor or college administrator looking for a webinar, please visit the MEFA Institute™.
Sign Up for Emails
Enter your email address to receive relevant, helpful
college planning tips.