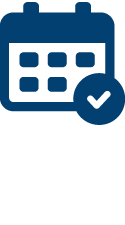 MEFA Events
We offer free informative webinars and virtual community events on a range of topics. To register for an upcoming webinar, click a topic below. To view a recorded webinar, please view our MEFA Videos page.
And if you're a school counselor or college administrator looking for a webinar, please visit the MEFA Institute™.
Multiple Dates
There's a lot to consider when borrowing a loan to pay for college. This webinar will help you differentiate among college loan options and better understand the true cost of borrowing. Live transcription will be available.
Sign Up for Emails
Enter your email address to receive relevant, helpful
college planning tips.