Paying for College
How to Pay for Graduate School
Ways to pay for graduate school, medical school, and law school include grants and scholarships, university employment, employer tuition reimbursement, tax credits, and loans.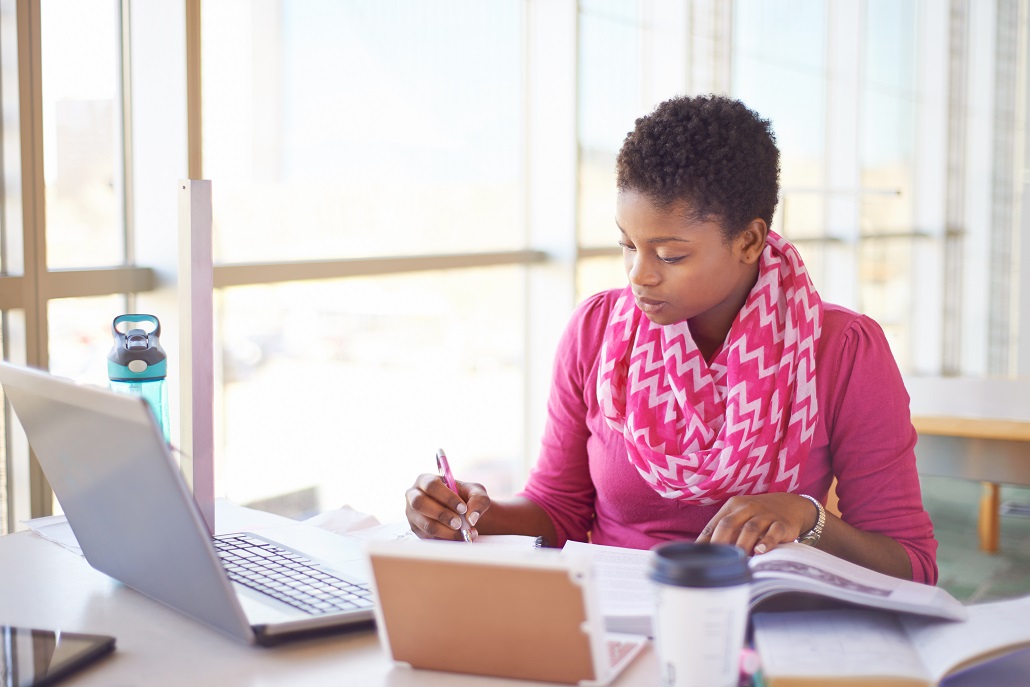 If you've recently graduated, or are looking to advance your career, you may have graduate school in mind. A graduate degree can provide a valuable boost to your resume and give you a leg up as you search for jobs. But it's important to take cost into mind before you decide to head back to school. Make sure to find a program that's compatible with your career goals and affordable. We know the price tag for graduate programs can be significant, so we've pulled together a summary of different options to help you pay for school. From fellowships to tax credits to grants, you'll find something that can help reduce your out-of-pocket costs.
Grants and Scholarships
Similar to financing an undergraduate education, grants and scholarships can help you pay for graduate school. Grants tend to be need-based and scholarships tend to be merit-based. Neither one has to be repaid. While some grants are only available for undergraduate students, there are several federal grant programs for graduate students, including the TEACH Grant and Fulbright Graduate Grant. When searching for scholarships, it can be helpful to search for specific scholarships within your field of study. You also might want to talk with counselors in your prospective college department to see if they can recommend scholarships specific to your degree program.
University Employment
Graduate students are often eligible for research and teaching assistantships. These positions usually cover at least part of tuition in exchange for research or teaching, and often include a stipend as well. You may also have the option to work as a graduate resident assistant, which will provide free food and housing in on-campus housing. Graduate assistantships are often merit-based, so you may qualify for one if you had a high GPA in undergrad. Applying for assistantships may require an additional application, so check with your school to learn about the process.
Employer Tuition Reimbursement
Many companies will pay for part or all of a graduate degree as part of an Employer Tuition Reimbursement program. Most employers will require that the graduate program is connected to the employee's job. Up to $5,250 of tuition assistance qualifies as a tax-free benefit. Check with your company's HR department to see if this benefit is available.
Tax Credits
Graduate students may qualify for the federal Lifetime Learning Credit. This credit allows students to subtract up to $2,000 annually from their tax bill. The credit applies to 20 percent of tuition and other required education expenses up to $10,000 or a maximum of $2,000 per return, and is available to single filers whose modified adjusted gross income is $67,000 or less, or to married people whose adjusted gross income falls at or under $134,000.
Loans
Just like when you applied for undergraduate financial aid, you'll want to complete the FAFSA to be eligible for graduate financial aid, including federal loans. Unlike undergraduate education, you will most likely be considered an independent student, meaning you will not have to include your parent or guardian's information on the form.
Completing the FASFA makes you eligible for Unsubsidized Federal Direct Loans. Graduate students can borrow $20,500 per year of Federal Direct Loans with an aggregate limit of $138,500, which includes any Direct Loans that you borrowed as an undergraduate. These loans have a fixed interest rate that is set every year by the federal government. You can view the current interest rate on studentaid.gov.
You can also explore private student loans. Many banks and lenders offer loans for graduate school. Shop around and choose the lender that offers you the best rate. MEFA offers low-cost graduate loans with a fixed interest rate.
If you have undergraduate student loans that are in repayment, you'll want to take those into consideration when you're making your payment plan. Some loans will be deferred while you are in graduate school, but some will not. Check with your loan servicer to see what options are available to you.
How to Pay for Medical School
Many of the options listed above will apply to medical school as well. You'll also have some additional options available. Many medical schools offer both research and teaching opportunities where you can assist professors or lead small group discussions for underclassmen in exchange for tuition credits. You also might want to consider enrolling in a service program with the government or military. In exchange for working a certain number of years for one of the institutions, you will have some or all of your medical school costs covered.
How to Pay for Law School
Many of the options listed above will apply to law school as well. You'll also have additional options, such as loan repayment assistance programs (LRAP) that can pay off part of your law school debt. About half of U.S. states have at least one LRAP, and many law schools offer them as well. To be eligible, you usually have to commit to a specific job for a certain period of time, typically in government, public interest law, or other lower-paying legal fields.
These are just some of the many options available to help you pay for graduate school. You also might want to use your savings and participate in a payment plan. Or you may want to take night classes so you can still work while in school. If you are still an undergraduate student, see if your school offers five-year dual BA/MA programs that allow you to graduate with both degrees. And if you have any questions about financing your education, reach out to MEFA at (800) 449-MEFA (6332).
Sign Up for Emails
Sign up for relevant, helpful college planning emails.