Admissions
On a Waitlist? Here are 8 Action Steps
With college acceptance season in full swing, your son or daughter may be the recipient of a waitlist notification.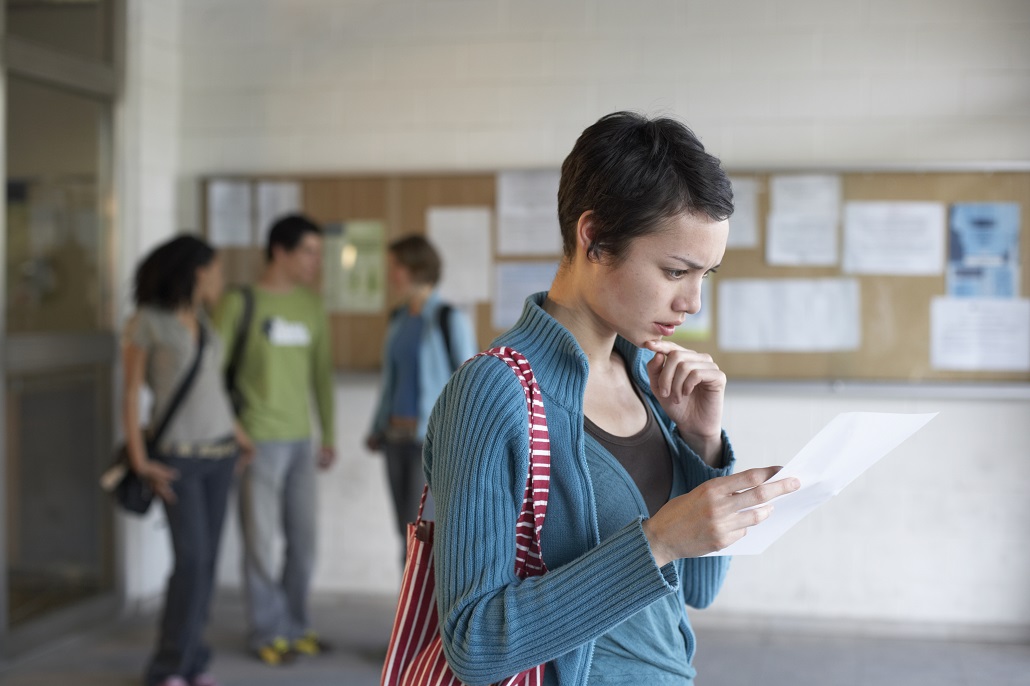 With college acceptance season in full swing, your son or daughter may be the recipient of a waitlist notification. With students applying to more and more colleges, schools have made increased use of the waitlist over the past several years to help them manage enrollment goals. As students accept or decline offers of admission, colleges can use the waitlist to ensure they have enough students committed to their incoming freshman class. While the waitlist can help a college or university fill its seats, it causes a lot of uncertainty for high school seniors. Though receiving a spot on a waitlist requires a good amount of patience, there are a few steps your family can actively take while you cross your fingers and wait for a school's final decision.
Accept the waitlist offer. If your student is still interested in attending the school that extended the waitlist offer, have him or her formerly accept the position on the waitlist per the school's instructions. That may require mailing paperwork back to the school, emailing the admissions office, or completing an online form.
Accept another college's offer. This step is so important as you need to ensure that your child has a school to attend come the fall semester. Make sure your son or daughter has submitted the enrollment deposit (which is usually non-refundable) and accepted a place in the freshman class of a college or university by May 1st.
Update the school with achievements. There are still months left in the academic year, so have your child update the waitlist college with any new awards, honors, or achievements that he or she earns in the upcoming months. This may include accomplishments in the classroom, the community, or extracurricular activities, such as sports or the arts.
Research transfer options. If the waitlist school is your child's number one choice, you may want to find out transfer policies and acceptance rates. Does the school accept transfer students? When? How many students are accepted each semester? Is financial aid offered? Answers to these questions can help your child determine if transferring later on might be an option.
Concentrate on academics. The waitlist is a great motivation to finish the senior year strong, as year-end grades can certainly be sent to a waitlist school. Make sure your child is concentrating on maintaining a high GPA.
Check in. You don't want to pester a school too much, but it's certainly acceptable for students to check in with a college a month or two after receiving a waitlist offer to let them know of their continued interest in the school and what they can offer as a student on campus. If your child has a specific contact in the admissions office, have him or her call or email that individual.
Plan for a denial. Though schools do sometimes offer letters of acceptance to their waitlisted students, many schools go through an admissions cycle never using their waitlist, filling their freshman class entirely with students who received an initial letter of acceptance. Be realistic, and move forward with plans to attend another college.
Be patient. Students on the waitlist can receive offers of admission as late as August, so keep that in mind as your family makes plans for the fall semester.
As you help your child cope with a waitlist offer, encourage him or her not to be too discouraged. Though initial disappointment is expected, offers of acceptance will arrive from other colleges that can offer strong academics, great extracurricular activities, and a vibrant social environment. Concentrate on the acceptances rolling in, and the adventure that the next four years will bring, wherever your child ultimately decides to attend.
Sign Up for Emails
Sign up for relevant, helpful college planning emails.