Admissions
First-Hand Tips on Navigating the College Admissions Process
Tips include having a thorough college list, checking the portal, communicating as a family, checking in weekly, staying calm, expecting the unexpected, preparing for rejections, and trusting in a happy ending.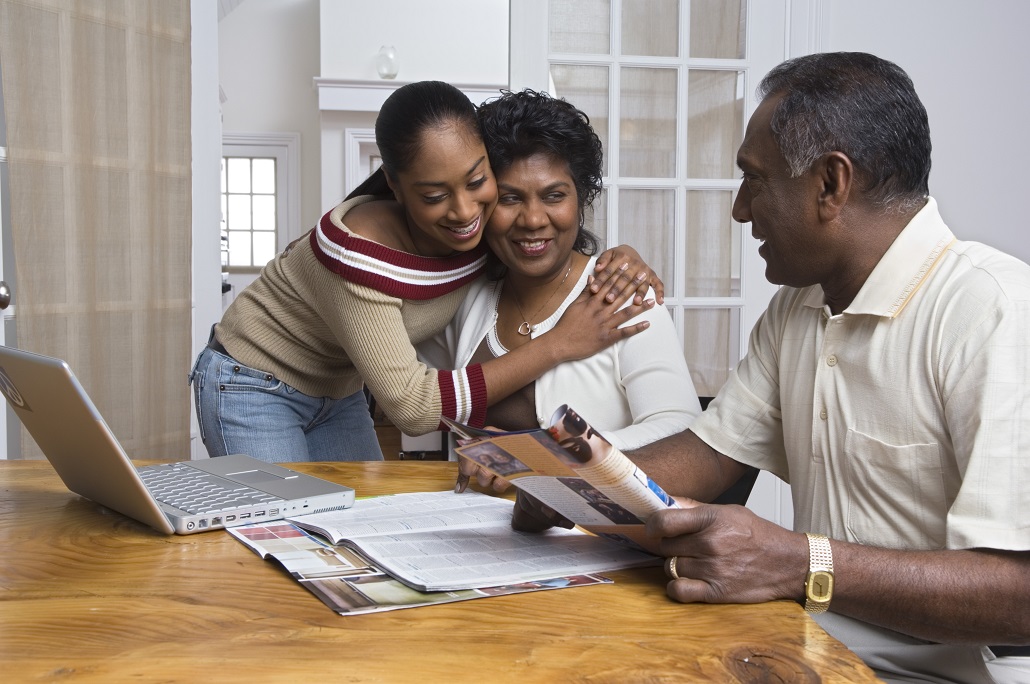 My husband and I recently helped guide our niece through the college admissions process, from the beginning stages of creating her list and going on campus visits to evaluating the financial aid offers and making the final decision of where to enroll. Though I've worked in this field for years, it was eye-opening experiencing it from the other side. Here are some tips based on what I learned.
Have a Thorough College List: Make sure the student has a few schools on the list where you're almost positive the student will be admitted, you think you can afford regardless of the financial aid offer, AND the student is excited about attending. This might mean more research into finding colleges you didn't initially know about, and being more open-minded to some lower-priced state schools that the student wasn't originally excited about.
Check the Portal: After each application is submitted, check the school's portal to make sure they have everything. One school on my niece's list didn't have her transcript due to a system glitch, though her school counselor had submitted it, and as a result the decision on her early action application came a month after everyone else's.
Communicate as a Family: The student will be the sole recipient of all communications from colleges, including notifications if something is missing from the admissions or financial aid applications. Parents are sometimes surprised by this, so it's good to be aware of it early on. This is a great reason to be in communication with your child about this process regularly, and for parents to remind students to pay attention to their email inbox and regularly check the applicant portal at each school.
Check in Weekly: I had heard the advice to pick a day and time every week (maybe during dinner, or right after) to talk with the student about the progress on college applications, and it's a good idea. The student knows to be prepared for questions, and can relax the rest of the week with the certainty that there won't be badgering. And parents can feel good knowing they'll get a regular update.
Stay Calm Early On. Don't stress if your child gets deferred from a school. Colleges can only accept so many students through early action or early decision, and students can certainly still get accepted during the regular decision process. One school told my niece that she was deferred simply because they received a record number of applications, and they didn't have time to get to everyone's, including hers.
Expect the Unexpected. Remember that, a lot of the time, this process won't make sense. A neighbor with lower grades and SAT scores will get in somewhere that your child didn't. Your child might not get a merit scholarship at a school you considered a sure bet. In the end, your family won't really know why admissions offices made the decisions they made, and you just have to accept that.
Prepare for Rejections. Almost every student receives a rejection or two. And rejections don't feel good. Who wants to be rejected? But that's the nature of this game. And it only means that a school didn't have room for the student or had certain enrollment goals that year that didn't match up with the student's profile. As hard as it is, students should do their best to brush it off and concentrate on the schools that did offer them acceptance.
Trust in a Happy Ending. Most students find a place they're happy with! And remind your child that college is what you make of it. Almost every school will have wonderful academic opportunities, strong alumni connections, fun activities, and great people that will become life-long friends.
Ready to take a deeper dive into the college admissions process? Watch our on-demand webinar. It covers current trends in admissions, how to build a balanced list of colleges, and the different components of the application.
Sign Up for Emails
Sign up for relevant, helpful college planning emails.