College Savings
Key Details of the U.Plan Prepaid Tuition Program
With the U.Plan, you can save all year long, there's a minimum, it's a safe investment, it's for undergraduate study, you don't have to decide on a school now, there are age restrictions, and there are tax incentives.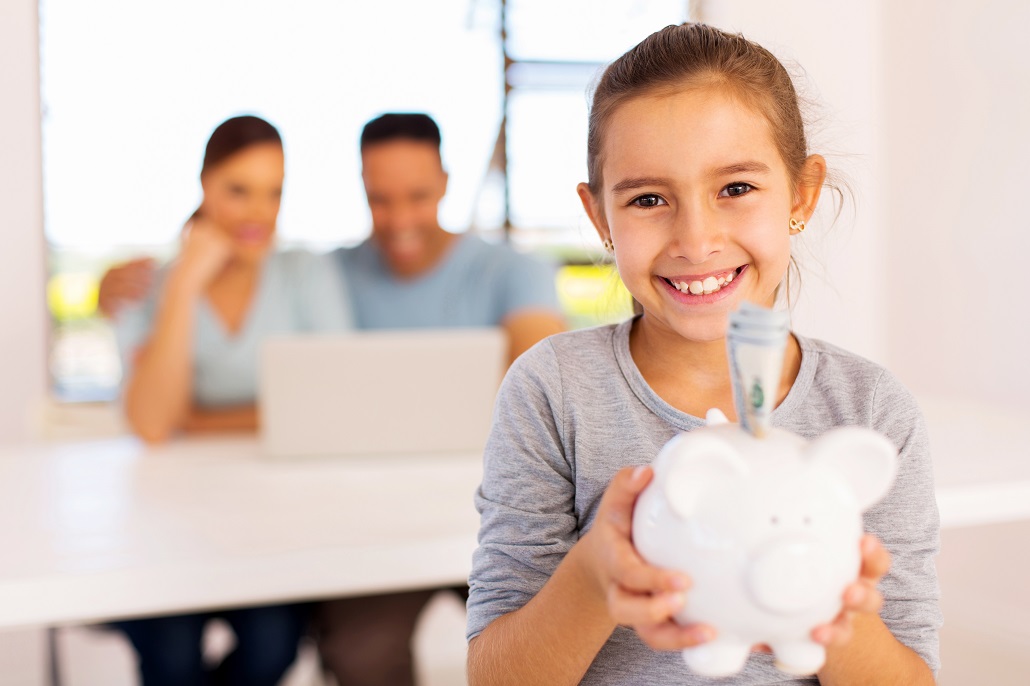 As the parent of a young child, I am consistently thinking about ways I can prepare now to ensure that my son has every opportunity available to him as a young adult. Part of that preparation, for our family, meant that we would begin saving for college. One savings option we looked into was the U.Plan Prepaid Tuition Program. A prepaid tuition plan allows you to "lock in" tuition and mandatory fee amounts today that will cover the cost of tuition and mandatory fees when your child goes to college.
Because the U.Plan is such a unique way to save for college, I took a deeper look at how it works to help understand the specifics of saving this way. Here's a breakdown:
You can save all year long. Like any other savings vehicle, the U.Plan allows families to set aside savings all year long into your account. And you can also set up automatic, regular deposits for a set-in-and-forget-it approach. On July 15th of each year, your contributions from the previous 12 months will be used to purchase Tuition Certificates that lock in a percentage of current tuition and mandatory fees.  
There's a minimum. In order to purchase a Tuition Certificate, you must have a minimum of $300 saved each year. However, you have 12 months to save up this $300, so you can accumulate it by setting aside just $25 each month.
It's safe. U.Plan Tuition Certificates are purchased through Massachusetts general obligation bonds, which are backed by the state of Massachusetts, so the U.Plan is a very safe investment. Furthermore, there are no fees associated with the U.Plan.
It's for undergraduate study. Savings in the U.Plan can only be used to pursue an undergraduate degree. But there are over 70 participating MA public and private colleges and universities, and even if you don't attend a school within the program, you'll receive your savings back, with interest annually compounded according to the Consumer Price index (CPI), to use at any other school in the nation.
You don't have to decide on your school now. You aren't required to choose a college ahead of time. Your savings can be used at any school you attend.
There are age restrictions. You may save for a child who is in 10th grade or younger, as your Tuition Certificates require 5 years to mature after you invest.
There are powerful tax incentives. Investments in the U.Plan are tax-advantaged and don't incur any penalty if the child decides not to enroll in post-secondary education. Furthermore, U.Plan contributions can qualify Massachusetts residents for a state income tax deduction of up to $1,000 for single filers and up to $2,000 for married persons filing jointly.
We do the distribution work for you. Once your child is ready to go off to college, let us know. Tell us where your child is attending college, and we'll take care of the rest.
Making financial decisions is not one-size-fits-all, and you should consider your family situation to evaluate if the U.Plan is the right savings vehicle for your family. If you have specific questions about the U.Plan and how it works, please reach out to us at (800) 449-6332 or collegeplanning@mefa.org. We also invite you to watch our two-minute video, which provides a helpful U.Plan overview.
Sign Up for Emails
Sign up for relevant, helpful college planning emails.