College
Are These Items on Your College Packing List?
Items include photos, a coffee maker, technology, a first aid kit, rain gear, snacks, and cleaning supplies.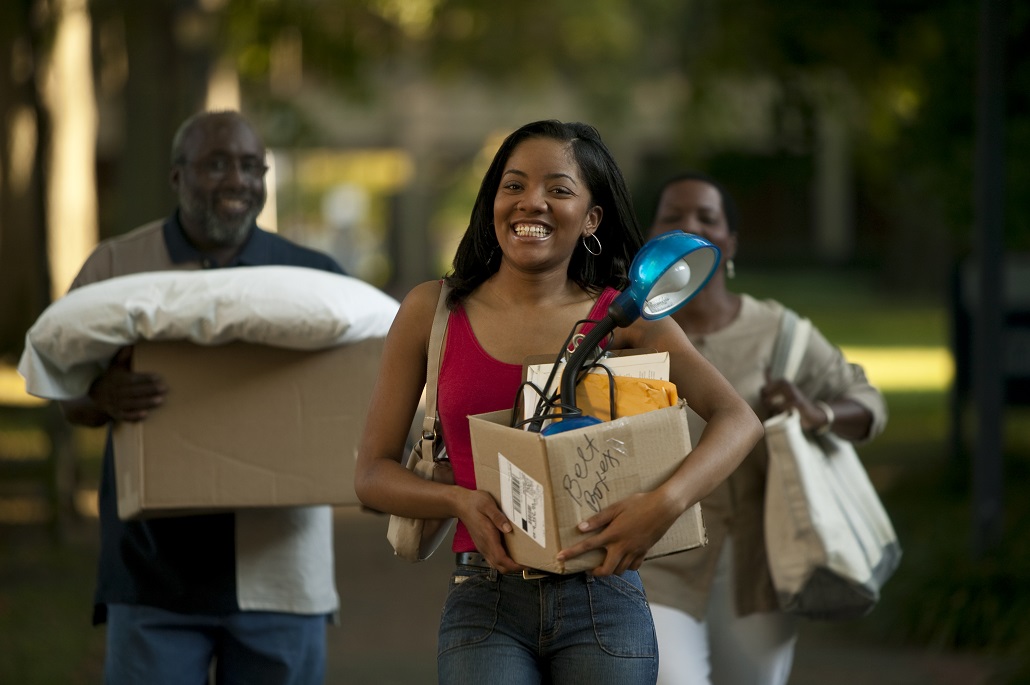 College classes begin soon – is someone in your family headed to campus? Almost every school publishes a list of what to pack, so your college student is likely already prepared with extra-long sheets and a sturdy shower caddy. But there are plenty of other items to make the college experience more enjoyable, and they may not appear on a school's master list. We put our heads together at MEFA to come up with some of the additional items that we brought to campus (or wish we had). As packing gets underway, be sure to pass along this list.
Headed to college this fall? Here are a few things not to forget:
Photos of family and friends: This may be your first time away from home for an extended period of time, so if you get homesick you'll appreciate having pictures of those you love near by.
Coffee maker: If you need a jolt of caffeine now and again, it's helpful to have the ability to make some coffee easily in your room, and cheaper than buying it out somewhere. Just be sure your dorm allows it.
Items to help you sleep: You might have a different sleep schedule than your roommate, or need a nap in the middle of the day, so an eye mask, ear plugs, and blackout curtains can help you get the rest you need. A mattress pad can also add cushion to your thin dorm room mattress.

From one MEFA team member: "I downloaded a white noise app on my phone once I got to school, and used that whenever I had trouble falling asleep. It always worked."

Technology: You're likely bringing a laptop to college, so invest in a laptop lock to keep your equipment safe. It's also smart to bring a surge protector and an extension cord for all of your other electronics.
First aid kit: With late-night hours and close quarters, it's easy to get sick in college. Make sure you're prepared with some basic cold medicine and cough syrup, as well as echinacea and vitamin C to keep the germs away. Ibuprofen, bandages, and antibiotic ointment are also helpful to have on hand.
Rain gear: It rains at college, too, and you'll likely be walking more as you cross campus several times a day. Bring a raincoat and umbrella for sure, and galoshes if you have them to keep your feet dry.
Snacks and eating supplies: You might have nights where there's not time to hit up the dining hall, so have some meals that are easy to make in your room, such as noodle dishes or soup. Paper plates and cups, as well as plastic silverware, will come in handy, and grab-and-go snacks like granola bars and trail mix are always needed.

From one MEFA team member: "My mom bought me a giant container of animal crackers to put on my desk in my dorm room. When people walked by, they would always come in and take some – that's how I met some of first and lasting friends in college."

Cleaning supplies: You don't need to dust every week, but you'll want to have a few things with you in case you spill a cup of coffee or end up with chip crumbs all over your bed. Some cleaning solution, paper towels, and a small hand vacuum should do the trick.
Dorm room extras: Your room at college will be pretty basic, so bring a fan in case there's no air conditioning, a reading light for studying at night in bed, and a memo board to leave notes for roommates or hallmates.
The last piece of advice from several MEFA team members? Don't overpack. Dorm rooms are small, so you don't want to feel like you don't have room to breathe. If you desperately need something you didn't bring, there are often stores nearby. And remember – you've moving to campus, but you'll probably be home for a break soon. You can pick up any extra items you need then.
Sign Up for Emails
Sign up for relevant, helpful college planning emails.