Admissions
The Facts on International Baccalaureate (IB)
This curriculum is designed for students ages 16 - 19 to develop inquiring, knowledgeable, and caring young people, and is known for its rigor and consistency across high schools and countries.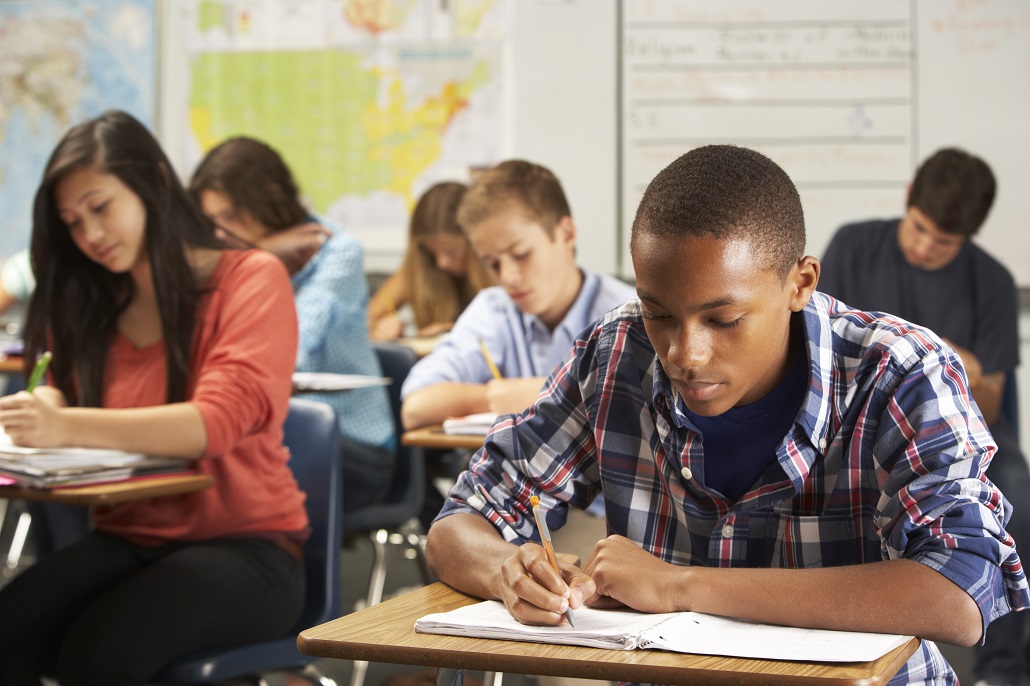 As a school counselor at an International Baccalaureate (IB) high school, I often answer questions about what IB is and how it impacts the college admissions process. The International Baccalaureate (IB) Programme is a curriculum designed for students ages 16 - 19 (grades 11 and 12). Developed in 1968 in Switzerland, the IB is now offered in almost 1,000 high schools in the United States and more than 5,000 schools worldwide in 157 countries. Their mission includes the statement, "The International Baccalaureate aims to develop inquiring, knowledgeable and caring young people who help to create a better and more peaceful world through intercultural understanding and respect."

If you ask college admissions counselors for some of the top things they are looking for in an applicant, they will almost always list academic rigor as one of the most important factors. The IB is recognized as one of the most rigorous high school curriculums worldwide. Known for its consistency from high school to high school and country to country, the IB reliably demonstrates that a student has challenged himself or herself in high school.

In my experience, colleges value the IB in the admissions process because of the rigor and consistency of the program. College admissions counselors also appreciate the skills and preparation that IB students bring to the college classroom. The IB curriculum challenges students to examine topics from different perspectives and to develop critical thinking and writing skills that will benefit them in college and in the world of work.

Beyond the benefits in the admissions process, the IB offers other benefits to students once they arrive on a college campus. First is the possibility of earning college credits or having courses waived. Like Advanced Placement at other American high schools, many colleges recognize IB courses and offer credits. This varies from college to college, and students are encouraged to ask each college about their specific policies.

Second is the academic preparation that the program offers. Unlike other high school curriculums, the IB coursework is connected across disciplines through a common set of values and ideals called the IB Learner Profile Traits. Students and faculty strive to be Inquirers, Knowledgeable, Thinkers, Communicators, Principled, Open-minded, Caring, Risk-takers, Balanced, and Reflective. These values are present across the curriculum.

Students earn an IB score for each course they take that is based on a combination of marks earned on "internal assessments," independent work in each course marked by their teachers, and "external assessments" consisting primarily of end-of program examinations that are marked by IB examiners around the world. Students can choose to earn certificates in each of their courses or they can attempt to earn the full IB Diploma, which has additional requirements including minimum scores for each of their courses and an overall minimum score. The additional requirements include a course called Theory of Knowledge that is a philosophy type of course in which students learn to evaluate sources and identify possible biases. They also write a formal 4,000-word research paper on a topic of their choice. Finally, they complete Creativity Activity Service (CAS) that encourages and documents that students have challenged themselves outside of the classroom through their involvement in extracurricular activities, athletics, and community service.

In a world that is exponentially becoming more and more connected, colleges are recognizing that students who can think critically, collaborate respectfully, communicate effectively, and make meaningful connections personally and across disciplines are the same kind of students that they want on their campuses. The IB Program benefits are numerous. For more information about the IB, visit ibo.org.

Sign Up for Emails
Sign up for relevant, helpful college planning emails.