College
Why Going to Grad School was Right for Me
Factors to consider include your options, your field of study, if you can combine work and school, the type of program, and the commitment.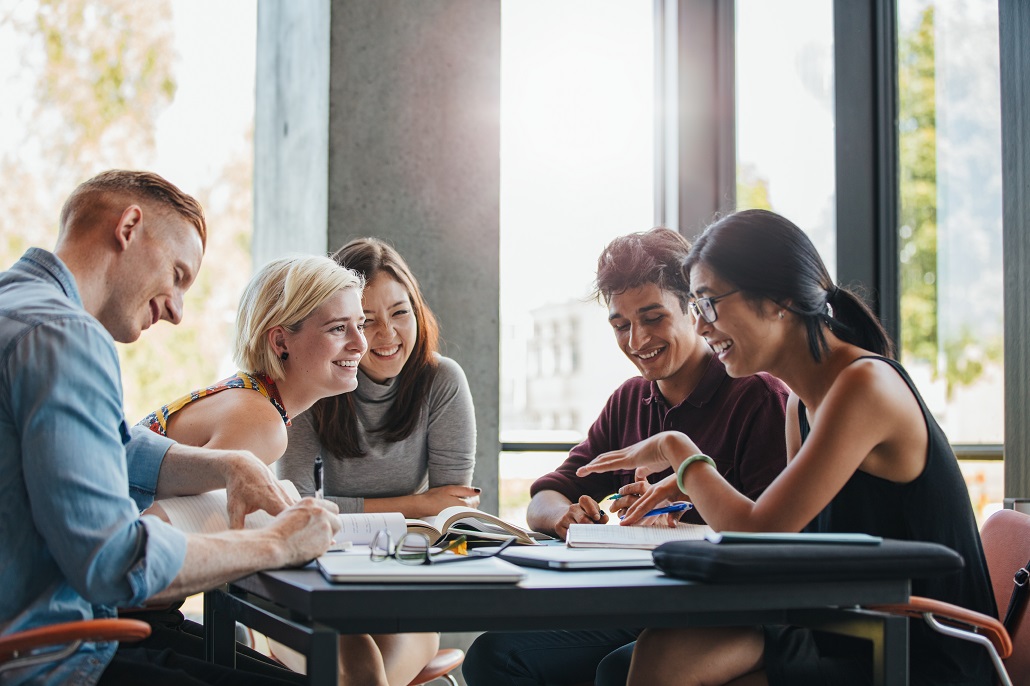 Earning a graduate degree can help you learn more about a particular subject matter, create contacts in your field of interest, and provide a leg up in the job application process. It can also come with a high price tag, so it's important to weigh your options carefully when you're thinking about grad school.

Getting Informed About My Options
The moment I realized I wanted to go to graduate school was when I found out that my school, Lasell College, had a fifth-year program. Essentially, the fifth-year option enables students to earn both their undergraduate and graduate degrees in as little as five years, which saves both time and money. Although the program is a great opportunity, a critical aspect of the program is declaring and planning a major early on in the college years. I had luckily selected a major that could be incorporated into this fifth-year program. I would advise other students, when they begin their undergraduate career, to consider if they plan to earn a graduate degree, and, if so, to work with their academic advisor to find out all opportunities at their school.
Selecting My Field of Study
I received my Bachelors of Arts degree in Communication and concentrated in Journalism & Media Writing. I decided to obtain a graduate degree in Integrated Marketing Communication because it would broaden my knowledge and skill set while going hand in hand with my bachelor's degree. The program provides students with a deep understanding of successful marketing and communication campaigns and has a unique way of marrying aspects like advertising, public relations, brand development, organizational theory, consumer behavior, and more.
Getting Ahead
Another reason why I explored graduate school is ultimately because I know, in some way, this degree will give me a slight edge in my career. As a millennial six months out of college, I knew that many of my peers were not currently working toward a graduate degree. Many were taking a break from school, or didn't plan to go to graduate school until they were more certain of the field they want to study.

I also figured I had a "competitive edge" when a professor told me blatantly: "Many employers now desire candidates with an advanced degree." As well, some professions like psychologists, physician assistants, educators, and doctors often require a graduate degree or higher to even begin working in the industry.
Combining Work and School
Once I began my graduate program, which I completed while I worked full time, I recognized that it was definitely a ton of work. Balancing work and school will never be easy. But thankfully, I had a supportive network every step of the way, and I knew that the time I put in would pay off in the long run.
Things to Think About
If you're thinking about applying to grad school, here are four things to think about.
Type of Program. There are a lot of things to consider before you start searching for graduate programs. What kind of degree do you want? Do you prefer 100% online or hybrid classes? Do you prefer big or small classes? Can you commit to a program full time or is a part-time program better?
Commitment. Graduate and professional study takes a lot of time and, most importantly, commitment. There will be times when course work is labor-intensive and demanding. If grad school sounds too daunting for you right now, perhaps think about whether graduate school is the right decision.
Desire. I believe that you should only do something if your heart is in it fully. If graduate school is something that you want to do, go for it. Similarly, if it is something that you're not interested in, that's okay too. You have to be content in your decision — every step of the way.
Confidence. Graduate and professional studies will give you the ability to expand your knowledge and make connections, but you'll also be challenged critically in class and assignments. Work hard, and be confident in the effort you put into your endeavors.
Sign Up for Emails
Sign up for relevant, helpful college planning emails.