Admissions
My Experience at a Community College
A student shares how community college provided her with opportunities, helped her figure out her path, and saved her money on a college education.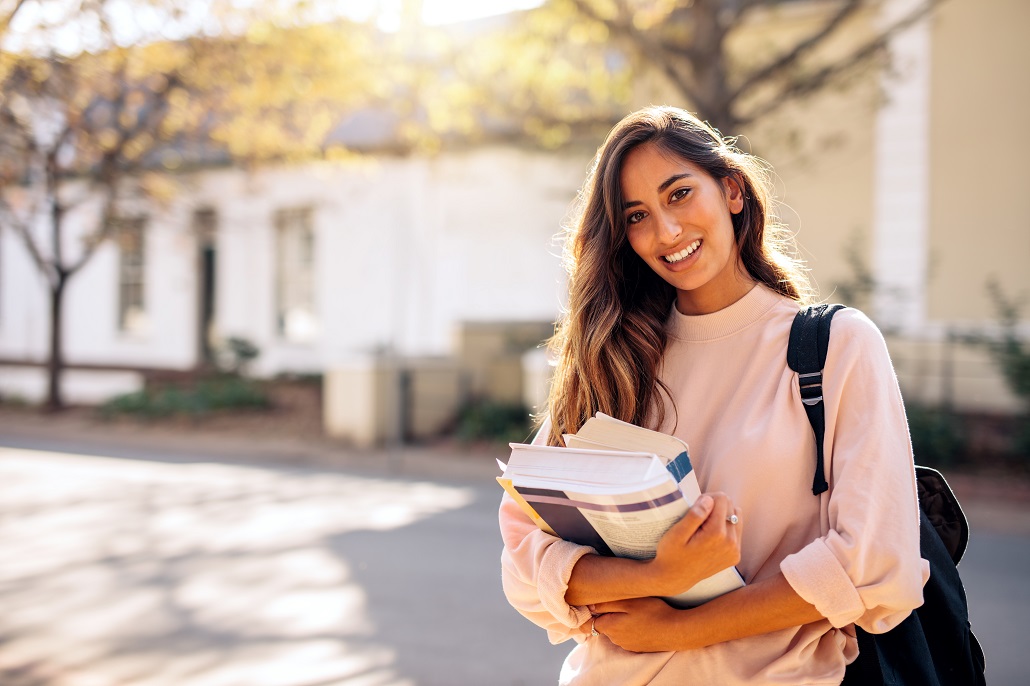 Making the right decision about what to do after high school can be intimidating and confusing. During my senior year of high school, I was told to find a college that fit me and where I would excel, but I felt like I might not be ready for college, so how could I find one that fit? When I talked with my school counselor about how I was feeling, she recommended that I start by attending an open house at my local community college.

I was hesitant at first, because everyone in my family has gone the traditional four-year college route, and I felt that they might not support the decision to attend a community college. At the open house, I was pleasantly surprised at the genuine college feel that the community college had. I was enthusiastically welcomed and had an opportunity to learn more about the value of choosing the community college option.

Community college gives students the opportunity to begin their academic journey at a much lower price tag. I learned that a large amount of students graduate and then transfer to a four-year school as a rising junior, while many others attend the community college for a year or two, gain a lot of credits, and take them with them to a four-year college or university.

For the student right out of high school, like myself, I was able to really figure out what I was interested in, and to learn how to be successful in college classes. When I started college, I was sure that I wanted to be a science major, but after taking a required public speaking class I realized that science may not be for me, and decided then that I wanted to be a communications major.

People don't realize that students at community colleges are exposed to all of the things that they would expect at a four-year college such as playing college sports, joining clubs, participating in student leadership such as the student senate, and being involved in social and cultural campus events. While I attended the community college, I did an internship for the Office of Student Services and Enrollment Management, which I loved, gaining a large amount of hands-on professional experience.

After completing two years at my community college, I transferred to my local state university to continue toward a Communications and Cultural Studies bachelor's degree. Reflecting on my time at the community college, I am happy with my decision to start my college career there. The time I spent there allowed me to grow academically, socially, and professionally. I was able to stay at home, keep my job, gain a valuable internship opportunity, save a ton of money, and prepare for the next step in my academic journey. For me, it was the best decision I could have made.

Note from MEFA: We encourage students to explore all of their options when planning for higher education, in order to make the best decision for themselves and their families. From many perspectives, but especially a financial one, community college can be a great option for some students. We wanted to share just one student's experience as she made the community college decision.
Sign Up for Emails
Sign up for relevant, helpful college planning emails.