Admissions
Applying to Community College
Steps include submitting the application and transcripts, applying for financial aid, taking the academic skills assessment, meeting with an advisor, attending orientation, and showing proof of immunization.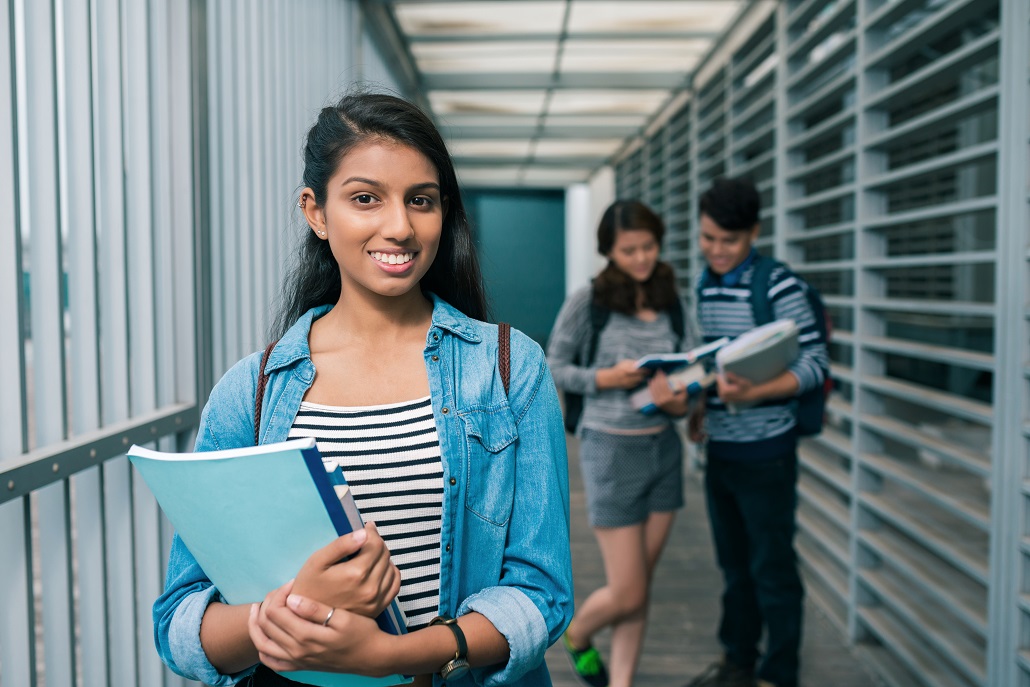 A lot of students and families have reached out to us in recent months asking about how to apply to community college to earn an associate degree. An associate degree can serve as a gateway to several satisfying and successful careers, and can also cover several of the credits needed on the path to earn a bachelor's degree. Below we provide a step-by-step guide to applying to your local community college. You will also find a link to learn more about MassTransfer, the Massachusetts program that can help you seamlessly transition from a community college into a four-year college or university.
Step 1: Submit the Application
Community colleges typically include their application right on their website. You will find it within the admissions or future students section. You may also fill out an application in person at most school's admissions or enrollment office. Before applying, you may want to schedule a tour or a call where you can ask questions about what the school can provide for you and if they have the program you require.
Step 2: Submit Official Transcripts
You will be required to submit your high school transcript to the school. If you have a transcript from a school outside of the United States, it must be evaluated by a recognized credential evaluation agency to determine US equivalency.
Step 3: Apply for Financial Aid
Financial aid is available to help you finance your education. To apply, you will be required to complete a FAFSA® (Free Application for Federal Student Aid) at fafsa.gov. A few days before you do so, create your FAFSA username and password, called your FSA ID at studentaid.gov/fsa-id. This will allow you to start the FAFSA. When completing the FAFSA, be sure to list the community college(s) where you are applying. Once the FAFSA is received, the school will notify you of any additional financial aid requirements.
Step 4: Take the Academic Skills Assessment
Some schools require you to take an Academic Skills Assessment to determine where you stand academically. When applying, contact the school's admissions office to determine whether they will ask you to take an assessment.
Step 5: Meet with an Advisor to Develop an Academic Plan
Once your FAFSA and school application are submitted and processed, you may be assigned or you may want to reach out to an academic advisor to develop a plan and determine how many classes you would want to take per semester. Your advisor will also be able to help you register for your classes.
Step 6: Attend New Student Orientation
Some schools will have a New Student Orientation to learn more about the school and allow you to meet other students. When meeting with your academic advisor, ask if the school has Orientation.
Step 7: Show Proof of Immunization
Massachusetts General Law requires all full-time students (those taking 12 or more credits) to provide proof of immunization against specific diseases to attend college. The required immunizations are: Tdap (booster within the past ten years); two doses of MMR (measles, mumps, rubella); three doses of Hepatitis B; and two doses of varicella (chickenpox). Tuberculosis requirements must be completed by all Health Sciences students and International Students. Schools may provide students with an Immunization and Health Information Form for completion by a health care provider and a Medical History Record Form for completion by the student.
Massachusetts' MassTransfer program allows students to save a significant amount on higher education costs by helping students transition smoothly from a MA community college to a 4-year MA public college or university. Learn more here.
Massachusetts has 15 community colleges spread across the Commonwealth. Learn the details about each one here.
If you have any questions about the process of applying to a community college, contact the school's admissions office or reach out to us here at MEFA at (800) 449-MEFA (6332) or collegeplanning@mefa.org.
Sign Up for Emails
Sign up for relevant, helpful college planning emails.