Admissions
College Board Answers Your Questions about the Digital SAT
Learn about the digital SAT, including why it's important to take, when it will be available, what's changing and what's staying the same, how to register, and how to practice.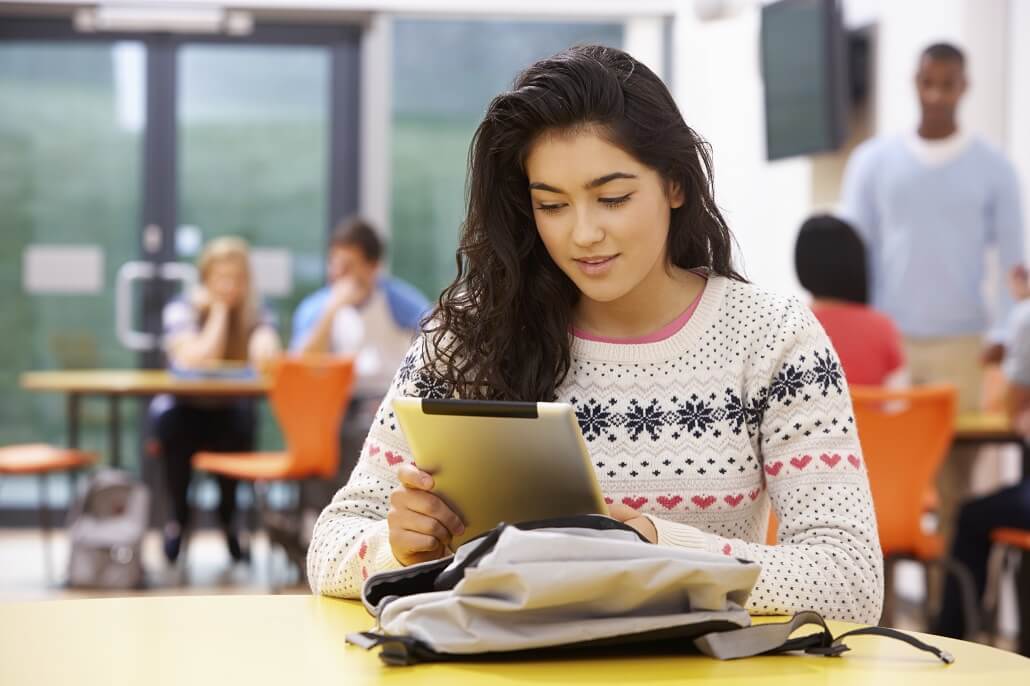 You've probably already heard that College Board will soon make the SAT digital. It's an exciting move in the right direction. But it might also mean that you've got questions. Here's what students need to know. 
Is the SAT still important to take? 
It sure is! The SAT puts your achievements into context. That means it shows off your qualifications to colleges and universities and helps you stand out. Your score could make you eligible for scholarships, confirm your grades, and get you into your dream school (even if it's test-optional).
Each year, students across nearly 200 countries take the SAT to apply to colleges and universities in the U.S. and more than 80 countries across the globe. 
Even though there are wide variations in curricular standards, grading systems, and course offerings, the SAT evens out the disparities from school to school and region to region. 
In the Class of 2020, nearly 90% of international students had SAT scores that confirmed or exceeded their secondary school GPA. 
When is the SAT going digital? 
All students will take the digital PSAT/NSMQT and PSAT 8/9 starting in Fall 2023, followed by the digital PSAT 10 in Spring 2024. Students in the U.S. will first take the digital SAT in Spring 2024. So, you'll have plenty of time to prepare and get familiar with the digital test. 
Most students take the SAT for the first time in the spring of 11th grade. If you're a student in the class of 2025 or later, you'll probably take the digital SAT. 
Isn't this just the same test but online? 
College Board isn't just going to take the paper-and-pencil test and put it on the computer. We're taking the opportunity to make the SAT a far better test experience for you. 
What's staying the same about the digital SAT?
It's still measuring the knowledge and skills that matter most for colleges and universities. 
It's still scored on a 1600 scale. 
It's still being administered in schools or test centers with a proctor present (not at home) and still open to all students, not just those enrolled in that school where the test is taking place.
It's still offering access to free, world-class practice resources. 
It's still supporting all students, including those who need accommodations on test day.
What's changing about the digital SAT?
You'll take the SAT on a laptop or tablet. 
You'll take a shorter test, about 2 hours instead of 3. 
You'll have shorter reading passages instead of a few long texts. 
You'll be allowed to use your calculator on the entire math section and there's a calculator built right into the digital testing application. 
How do I register for the SAT? 
You can check SAT dates and deadlines for the 2023-24 school year here and find a test center close to you here. 
How do I practice for the digital SAT? 
If this is your first time taking the digital SAT, there's even more reason to take a full-length practice test. You'll understand what's changing and what's staying the same and you'll get to try out the tools and features you'll use on test day. Download Bluebook™ and navigate to Practice and Prepare on the homepage to find 2 ways to practice:
Test Preview: This short set of questions lets you experience digital testing and try out the tools. You won't receive scores or any feedback on your answers.
Full-Length Practice: You can take full-length practice tests in the app. These tests are timed like a real SAT. After you complete a full-length practice test in Bluebook, your scores will be available in My Practice. 
By taking a practice test and dedicating your time to topics that you haven't yet mastered, you'll learn faster and avoid wasting time on subjects that you already know. Some students report seeing score increases that range from 90–200 points by practicing for the SAT.
Even if you're using other resources for SAT prep or aren't sure when you'll take the SAT, there are some advantages to using official practice tests created by us. Official practice tests help you:
Get familiar with the length, format, and experience of the test
Understand the types of questions used on the test
Know your strengths and areas for improvement
Practice without pressure
Reduce stress and anxiety on test day
Have more questions? We've got answers! 
Learn more about the digital SAT here. 
Sign Up for Emails
Sign up for relevant, helpful college planning emails.