Admissions
How Do You Improve an SAT® Score? With Practice
Learn the tips and resources for practicing the SAT in order to improve your score.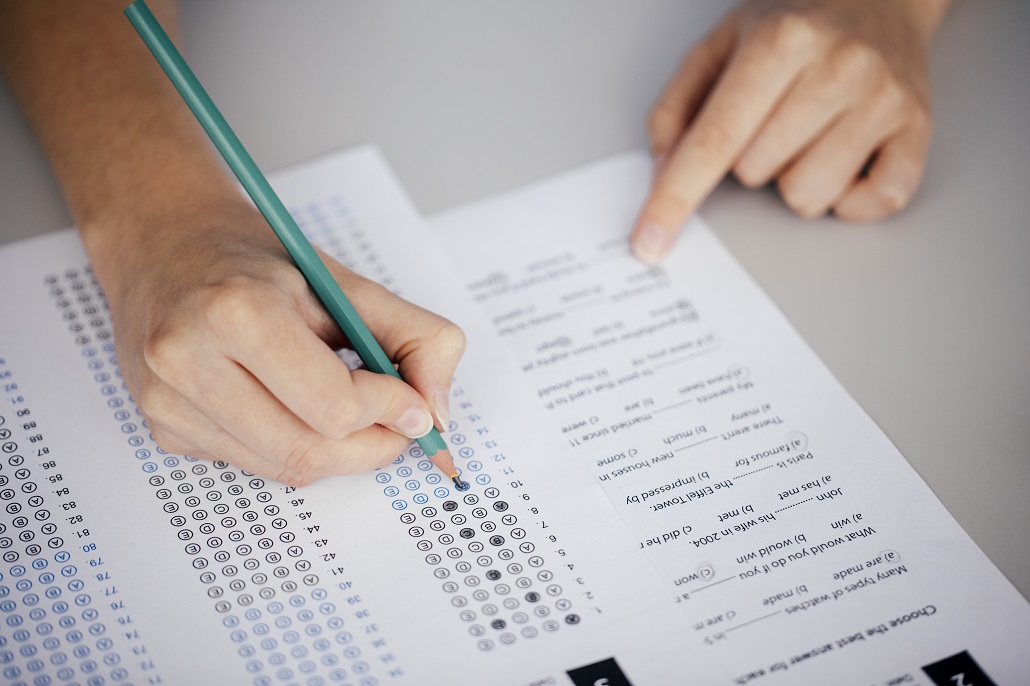 Most colleges use standardized test scores as a key component in the college applications process. Though this can be a stressful point for many students, the good news is that SAT practice can significantly raise a score. The College Board and Khan Academy have released data linking Official SAT Practice on Khan Academy to substantial score gains from the PSAT/NMSQT® to the SAT. The extensive analysis included nearly 250,000 students from the graduating class of 2017 who took the PSAT/NMSQT and the SAT in the past year. Students who practiced 20 hours on Official SAT Practice achieved an average 115-point score gain on the SAT – nearly  double the average gain among students who didn't use Khan Academy.

Shorter periods of practice also correlate with meaningful score gains. For example, 6-8 hours of practice on Official SAT Practice is associated with an average 90-point increase. And even more encouraging, score improvement gains were consistent across gender, family income levels, race and ethnicity, and parental education.

Official SAT Practice is helping to level the playing field. More than 4 million unique users have signed up since the tool's launch in 2015. As with score improvement, adoption has been consistent across demographics.

Students can link their SAT Suite of Assessment scores to their Khan Academy accounts to receive a free, personalized study plan built just for them and access to thousands of interactive questions with instant feedback, video lessons, full-length practice tests, and more. Educators can visit satpractice.org/k12 for resources and tips to get students practicing. Students should head to satpractice.org to sign up.
Sign Up for Emails
Sign up for relevant, helpful college planning emails.