8 Websites to Find Your College Textbooks
Websites include Better World Books, Textbooks.com, CheapestTextbooks.com, Campus Books, TextbookRush, AbeBooks, Amazon, and eCampus.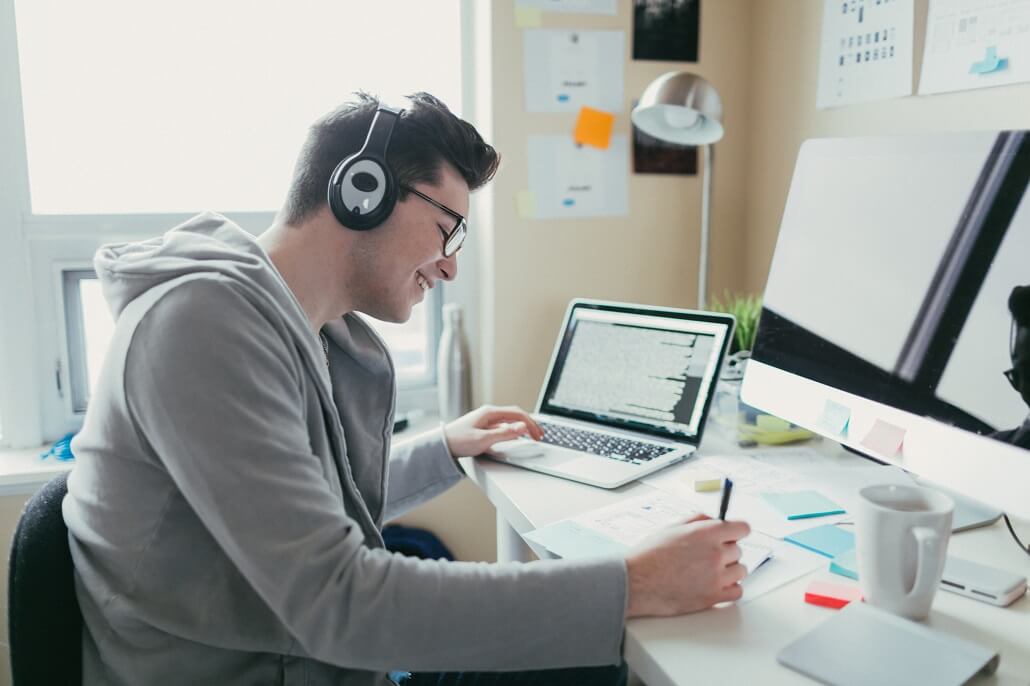 One of the college costs that students and families sometimes forget to take into account is the expense of textbooks, which can run well over $1,000 each year for full-time undergraduate students. When I was a college student, I understood the burden of trying to find affordable textbooks that were required for my classes. And I was always thinking about the cost benefits of renting as opposed to buying. To help other students trying to save on college costs, I put together this list of eight great websites where you can find textbooks for this upcoming semester.
Better World Books is a great option for the socially conscious students who care about the environment. As an eco-friendly company, Better World Books collects used books while saving them from landfills and assists in funding literacy projects both in the United States and around the world. Not only are their books affordable but Better World Books has a book for book promise: For every book purchased through their website, Better World Book donates a book to someone who needs it through Books for Africa and Feed the Children.
With approximately more than 10 million books available in stock, Textbooks.com has an entire plethora of textbooks. Students have the option to buy, rent, or sell textbooks while getting free shipping on orders over $25. A few other benefits to using this site include hassle-free 30-day returns, a guarantee to receive 50% back on the price of a book when purchasing a "cash back book," and receiving the best cash-back price compared to other sites.
CheapestTextbooks.com, according to their site, enables students to save up to 95% when you buy textbooks and up to 70% if you rent them. If you don't need your textbook(s) for the entire semester, don't worry. CheapestTextbooks.com will provide different rental timeframes so you can choose the one that is right for you.
Campus Books offers the ability for students to compare textbook prices among several different websites and save up to 90%. Any book that you find and would like to purchase you can add to your "Bookbag." Campus Books also has a tool that will tell you if it's better to buy or rent a textbook and the reason why, and their three-question quiz can help you get an even more accurate buy-or rent recommendation.
TextbookRush offers up to 90% off new textbook prices plus free return shipping when it's time to send a book back. They also emphasize providing affordable options. Orders over $35 will ship for free.
AbeBooks offers used books, new books, and rare options as well. They also offer the option to search and purchase collectibles and even fine art. 
While Amazon no longer rents textbooks, students have the option to buy used textbooks. With the Amazon Textbooks Store, students can save up to 90% on used textbooks and up to 49% on new textbooks. You can also enjoy free two-day shipping with Amazon if you join Prime Student.
Out of all the suggestions on this list, I definitely used eCampus.com the most. Aside from being able to rent, buy, and sell regular textbooks, eCampus also has the ability for students to search for e-textbooks as well. Another great feature of this site is the "Marketplace," which allows students to see how much their books cost from other third-party sellers.
Whether you plan on renting textbooks or buying them new or used, understanding where and how to find your textbooks will save you time while putting a few extra dollars in your pocket. Make sure to check a few different sites to compare prices, and don't wait too long to get your textbooks. Being first in line will help you get the best bargain.
Sign Up for Emails
Sign up for relevant, helpful college planning emails.