Paying for College
What You Need to Know about Borrowing a MEFA Loan
Find out how the application process works, who the borrower is, how the total cost differs, what the grace period is, and how borrowers can get help with financial hardships.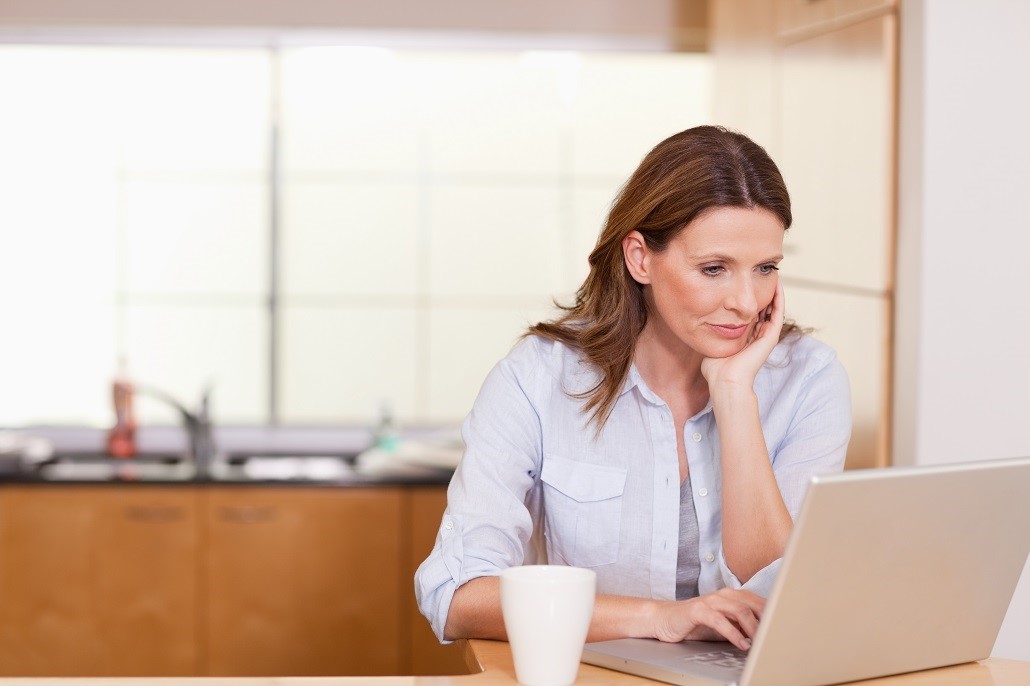 College bills are hitting inboxes across the country and bill due dates will be here soon. Most families will use the next several weeks to consider their payment options and put together a college bill payment strategy. This often includes financing a portion of college costs with a private loan. I get many questions this time of year about our own MEFA Loans, and put together a guide below of how the process works and some key terms and information that any MEFA Loan borrower should know.
How does the MEFA Loan application process work?
Applying for a MEFA Loan is a pretty quick and easy process, and can be done online in as little as 15 minutes. Alternatively, families can apply over the phone by calling (800) 266-0243. After submitting an application, borrowers will receive an instant credit decision. Anovaa is the company that provides our loan origination services, meaning they help us process our loan applications and answer any questions that come in over the phone from our loan applicants.
Who is the borrower?
Many families are surprised to find that most undergraduate students are not able to borrow beyond their Federal Direct Student Loan (capped at $5,500 for freshmen) without a co-borrower. Pretty much every other college loan, including the MEFA Loan, is private and credit-based, which means students need to have a co-borrower with a strong enough credit history and score to be approved. The co-borrower is often a parent or other family member, but any willing person can act as the co-borrower. We call the parent or other co-borrower on the loan the first co-borrower or notice borrower. And we refer to the MEFA Loan as a "family loan," since the student borrower and typically a family member are borrowing the loan together.

If a family member opts to co-borrow a MEFA Loan with a student, but that family member does not have strong enough credit for approval, a third person with stronger credit can serve as an additional co-borrower on the loan.

Every borrower on the loan, including the student borrower, primary borrower, and any additional co-borrower, has equal responsibility for the loan. The first co-borrower/notice borrower will receive the bills. The student borrower and any additional co-borrower will receive notification of billing and have full access to the account information. It's really important for any co-borrowers to understand that they have equal responsibility for making sure payments are made on time even if the student will be the one making the payments after graduation.
How does the total cost differ?
With the MEFA Loan, borrowers have 5 repayment options to choose from when borrowing a loan. A good rule of thumb: the sooner you start paying back principal and interest and the more quickly you pay off the loan, the less you'll pay in overall loan cost. The 10-Year Immediate Repayment option is MEFA's lowest cost loan option. But payment does begin immediately. Families need to evaluate their monthly budget and what they can afford per month and weigh that with the different repayment options that are available to find the lowest cost option that also has an affordable monthly payment.
What is the grace period?
Whether they are federal or private loans, loans that are "deferred" usually have a 6-month period after the student graduates or leaves school during which loan payment is delayed. This is called the grace period, and gives the student some time to secure a job and establish his or her monthly budget to include student loan payments. If a family chooses a deferred loan repayment option, they can still make voluntary payments while the loan is in deferment, including during the grace period, to reduce overall loan cost. With education loans, there are no prepayment penalties. If a borrower is able to pay the loan off early or make additional payments, it will save him or her in interest charges.
How can borrowers get help with financial hardship?
If any borrowers are experiencing financial hardship and having trouble making their minimum loan payment, they should contact their lender and/or loan servicer for assistance. Loan servicers are the entities that collect payments for lenders. MEFA Loan borrowers who are unable to make their loan payment should be in touch with our loan servicer, American Education Services (AES), to apply for Modified Payment Terms, which can alleviate short-term financial difficulties. AES was selected to service MEFA's loan portfolio based on its experience in the industry, its capability in servicing a loan portfolio of our size, and its investment in technology to better enable borrowers to manage their accounts.
Need Help?
Visit our dedicated MEFA Loans page to get all the details on MEFA college financing. As well, MEFA College Planning advisors are available to help families talk through college payment strategies and analyze borrowing options. Families can reach out to us at their convenience to discuss their options at (800) 449-MEFA (6332) or collegeplanning@mefa.org.

Sign Up for Emails
Sign up for relevant, helpful college planning emails.