Admissions
How to Stand Out in the College Admissions Process
The key to standing out is writing a college essay that demonstrates your values, personality, and intellectual maturity while communicating ideas effectively with a bit of a story-telling flair.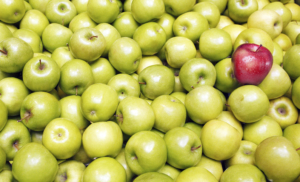 When it comes to the college admissions process, you might wonder how you can set yourself apart if you classify yourself as an average student academically. What will make you stand out? By fall of your senior year, your grades, test scores, teacher and counselor recommendations, and activity lists are almost finalized or very nearly complete. But there are few elements of your college application that can still be changed.

The one thing that can still make an enormous impact is the writing of your college essay/personal statement. While different colleges place varying emphasis on the essay in their evaluation processes, most of them require one, and it's here that you can make a lasting impression on an admissions committee. By submitting an essay that illustrates your own uniqueness, you can set yourself apart from all other applicants.

When writing your essay, as long as you highlight aspects of your personality that are either missing from the application or deserve more focus, you will be headed in the right direction. The essay should share your voice, not run down a checklist of accomplishments (that's what the activity list is for).

Offer a sense of the type of college citizen you will become. Are you a leader, doer, organizer, innovator, or moral supporter? What will you bring to the campus that no one else can? Draw from your life experiences, and your individuality should shine through.

Try to:
Demonstrate your values, personality, and intellectual maturity
Communicate ideas simply and effectively with a bit of a story-telling flair
End your essay with something that will stay with the reader
Sincerity is key; putting in the work to write an essay that truly represents who you are will pay off.  The writing should show some strong insight into your passion or character. Some of those insights might come from extraordinary circumstances, like overcoming significant obstacles, such as illness or loss.  The writing should focus less on the circumstance and more on how it shaped who you are. And know that great character can also be shown in the most ordinary of circumstances.

This is your chance to shed some light on something that sparks your interest or share a funny story that shows your sense of humor and perseverance. Maybe you decided to start a neighborhood cake-baking business when you were in middle school, remembering that it took many cracked eggs before you finally mastered no shells in the batter. Shhh- don't tell the neighbors!

The exact qualities you share will vary based on who you are and what is important to you. No matter what those qualities are, though, colleges will be excited to learn about them. And don't worry if you haven't yet experienced a monumental life experience or accomplishment. Know that sometimes it's the most mundane or narrowest of topics that can best demonstrate the passions, interests, and talents that are unique to YOU.
Sign Up for Emails
Sign up for relevant, helpful college planning emails.