Paying for College
Now What? FAQs on Financial Aid Next Steps
Learn how to update a FAFSA, where to get a tax transcript, and how to report scholarships.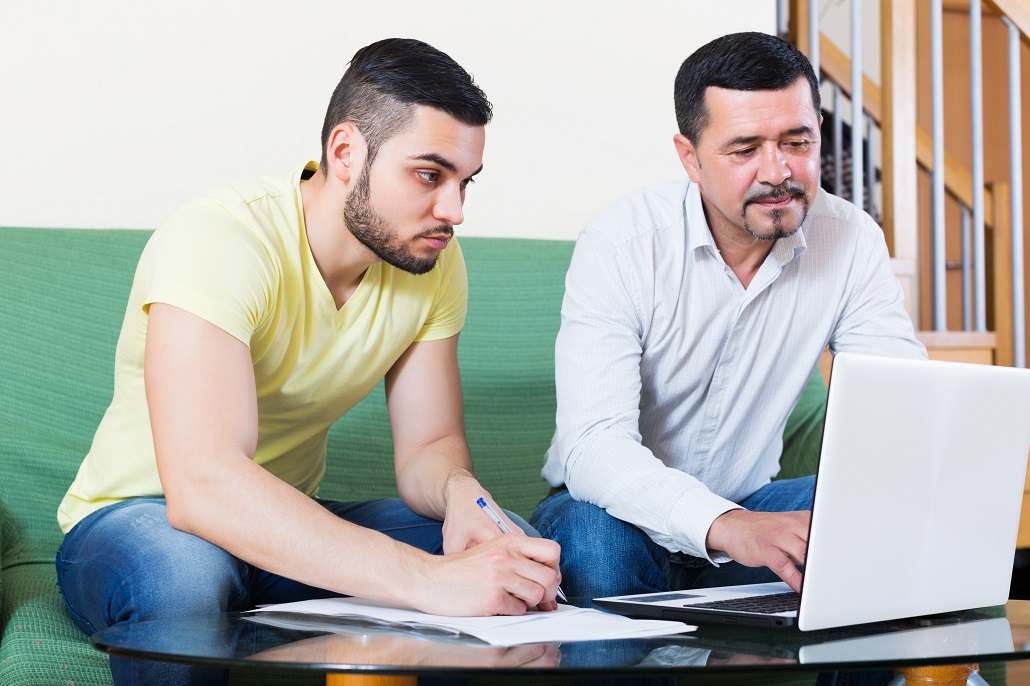 You finally received all of those financial aid offers you were expecting, and have taken the time to read and review each one. But where do you go from here? Read our frequently asked questions below to get all the details you need in completing the important next steps within the financial aid process.
We have an estimated financial aid

offer

. How do we receive a final

offer

?
The college should provide guidance on the next steps you need to take to receive a finalized aid

offer

. You may need to update your FAFSA®, possibly using the IRS Data Retrieval Tool, provide a tax return transcript, or submit other documentation.
How exactly do I update my FAFSA?
To update your FAFSA, visit FAFSA.gov and select "Login." Provide the student's name, date of birth, and social security number to access your FAFSA. Then report updated information for all appropriate questions. If you would like to update the FAFSA with your tax information, change your tax filing status to indicate that you have completed your taxes, and then make the necessary corrections. You will be prompted to use the IRS Data Retrieval Tool, which allows you to electronically pull in your tax return information from the IRS.
I'm having trouble using the IRS Data Retrieval Tool. Why the difficulty?
There are a few different categories of individuals who will not be able to use the IRS Data Retrieval Tool, including folks who filed an amended or foreign tax return, married parents who filed as head of household or with a married filing separately tax status, anyone who had a change of marital status after the end of the tax year, and any taxpayers who filed tax returns using a Tax ID Number (TIN). As well, you must wait 2-3 weeks after your taxes are processed by the IRS to use the tool. If you owed money when you filed your taxes this year, the IRS may not yet have processed your taxes.
Where do I get a tax return transcript?
You can access your tax return transcript, the summary of your federal tax return, by visiting IRS.gov and selecting the Get Transcript of Your Tax Records link under the Tools heading. You'll be able to download a transcript online in PDF format after creating an IRS account.
How do I update my CSS ProfileTM?
Updating the CSS Profile must be done manually by printing and editing the CSS Profile Acknowledgement (the summary of your CSS Profile data), and mailing or faxing it to each college. To avoid this manual process, most colleges will instead request a tax return transcript or require the family to use IDOC, a scanning service administered by the College Board. Through IDOC, families can submit tax returns via mail, which will be scanned and sent electronically to colleges for easy viewing. You will receive an IDOC Cover Sheet if any college requires you to use this service.
What is Verification?
Verification is a federally-mandated process managed by the Department of Education, and requires college and universities to verify the information reported on the financial aid applications for a certain percentage of students. Millions of students are selected for this process every year, so there is a good chance you've been chosen. Through Verification, you'll be requested to supply financial and/or household data to the college financial aid office(s) by submitting tax return documentation, asset statements, college verification worksheets, or other documentation. The college will provide full instructions.
Do I need to tell the college if I want to keep the financial aid they've offered?
Some colleges require that you formally accept your financial aid, either by signing and mailing a written statement, or indicating your acceptance online. Others will assume that you would like to accept your full financial aid

offer

 unless they hear from you. Follow the specific instructions from the college.
I've heard there are requirements tied to receiving my federal student loans. What are they?
That's correct. You'll need to sign a Promissory Note in order to receive your federal loan funds, which is a document on which you agree to repay your loan, and which explains your loan terms and conditions. You'll also need to complete entrance counseling, an online tutorial providing information on managing your college costs.
When should I tell the financial aid office about any private scholarships I've won? And how?
As soon as you've heard that you've been awarded a scholarship through a private source, let the college's financial aid office know. You can mail the school a copy of your award notification, or send them an email, letter, or fax. Be sure to include your full name, student ID number, the amount of the scholarship, and the awarding agency.
Can I have an extension on the May 1 enrollment deposit deadline?
This question should be directed to the college's Admissions Office. Most colleges are very strict with the May 1 deadline, but there may be some flexibility on that date at certain schools.
Sign Up for Emails
Sign up for relevant, helpful college planning emails.