College Savings
Why Do Jeff and Lisa Save for College? A Real-Life Story
Jeff and Lisa are like many couples – they married in their early thirties, and started talking about having children soon thereafter.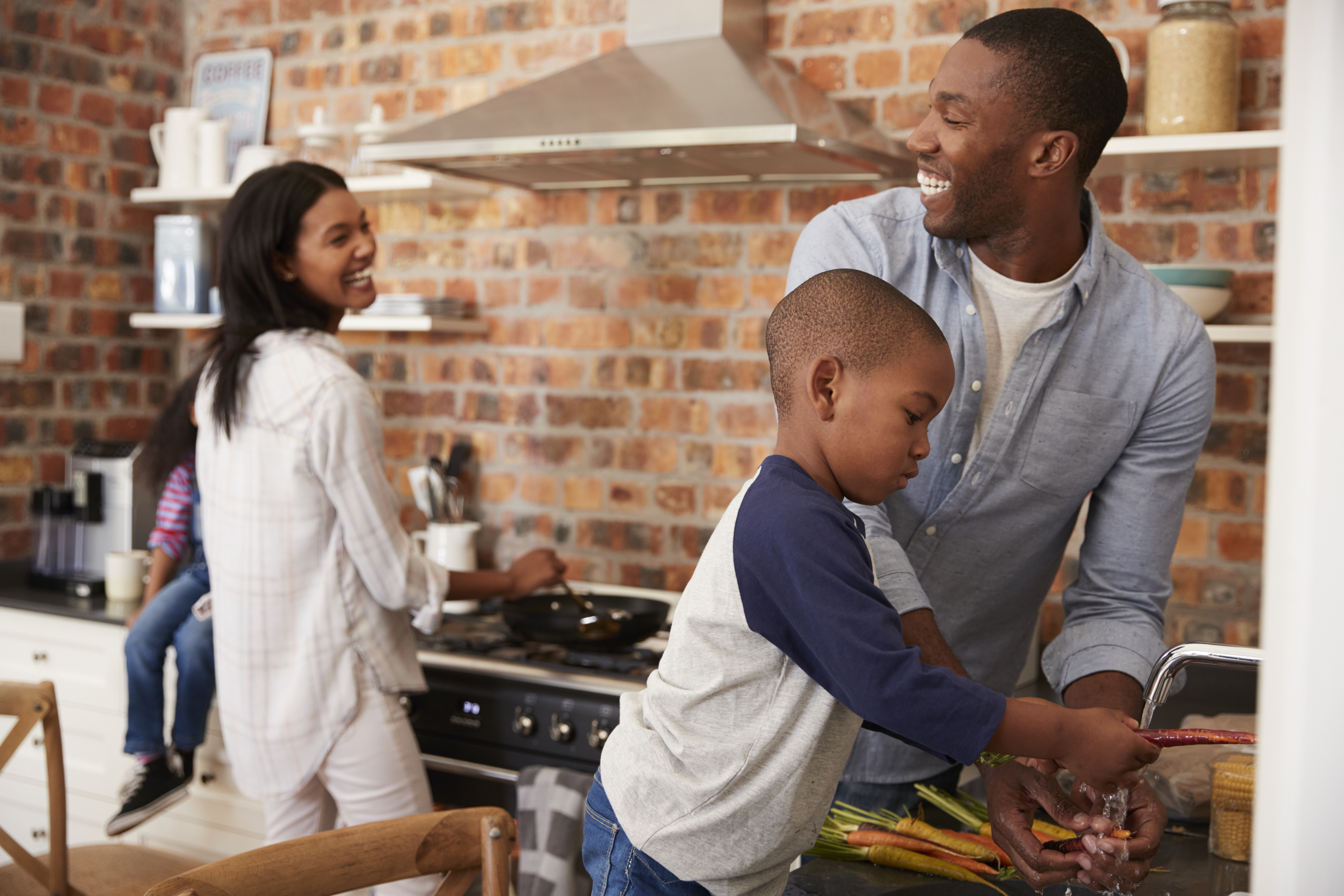 Jeff and Lisa are like many couples – they married in their early thirties, and started talking about having children soon thereafter. Baby girl Taylor was born seven months ago, and with her arrival came additional demands on the family budget. Like any young family, Jeff and Lisa now routinely make decisions on saving and spending while assessing their goals and priorities. And the topic of saving for college plays a significant role in the discussion.

Though they could certainly spend their money in other ways, Jeff and Lisa decided early on to dedicate a certain portion of their income each month to a college savings plan. And while doing so limits their ability to save and spend in other areas, they feel good about their financial decision. I sat down with the couple to hear more about their story, and learn what drives their dedication to saving for college.
Meredith: To begin, why did you decide to save for college?
Jeff & Lisa: In recent years, college costs have skyrocketed. We figured that, knowing how expensive college is now, the price tag was only going to increase, and we better start saving immediately to prepare for what will be a very significant investment. Education is a top priority for our family. We want Taylor to have options when she goes to college, and we know that saving money for her now will help open doors when it's time for her to apply.
Meredith: Does the possibility of your child taking on student loan debt affect your decision to save?
Jeff & Lisa: We know that we and/or Taylor may still need to borrow when it comes time to pay for college. That seems to be more of the reality these days. But we also want to minimize that debt as much as possible, both for ourselves and for Taylor. And we know by saving as much as we can now on a regular basis, we're helping ourselves down the line by limiting the amount we'll need to borrow.
Meredith: Why did you decide to save in a 529 plan, which in Massachusetts is called the U.Fund, rather than another type of savings account?
Jeff & Lisa: Mostly due to the tax benefits. We learned from MEFA that the earnings on a 529 plan are not taxed, as long as they're used for college. That's a huge benefit. We can put money in now, allow it to grow, and then take it out when Taylor goes to college, not worrying about how those withdrawals will affect our taxable income during those years. We also liked that we get to decide how to invest our money, and there's no restriction on where Taylor has to attend college to use her 529 funds.
Meredith: When did you start saving for your daughter's college education?
Jeff & Lisa: We actually started saving before we knew she was going to be born. We knew we wanted to have a child, and that it was best to start saving for college early. We also knew, from talking to folks at MEFA, that it was possible to open a 529 account with one of us as the beneficiary, and then change the beneficiary on the account to our child once he or she was born. So a few months after we got married, we opened a 529 with Jeff as the beneficiary, and then transferred it to Taylor once she arrived. It was easy, and as a result we already had money earning interest for Taylor even before she came into the world.
Meredith: Do you have a college savings strategy or savings goals?
Jeff & Lisa: Yes – we want to save as much as possible based on our income level. When we opened the account, we reviewed our budget, and figured out that we could save $250 per month, so we have that amount automatically deducted from our checking account each month and moved into our 529 account. We also plan to increase that amount whenever we get a bump in our salaries.
Meredith: What would your plan be if you had another child?
Jeff & Lisa: Rather than simply split our $250 monthly contribution in half between two children's 529 accounts, we'd love to figure out a way to simply double our contribution to college savings and put $250 (or whatever we're saving at the time) into each child's 529 plan, so that we don't have to reduce the amount that we're saving each month for Taylor. But we'll see what's financially possible if and when a second baby arrives.
If you're a young family like Jeff and Lisa, or even a family with older children, we encourage you to follow their lead and get started saving for college. Even if you can only save a small amount per month, your savings will grow, and you'll be grateful for that college nest egg when it comes time to send your son or daughter off to school. For information about the Massachusetts 529 plan, the U.Fund, visit mefa.org/products/u-fund-college-investing-plan. You can easily open your account online and start saving immediately. Don't wait – start your commitment to college savings today.
Sign Up for Emails
Sign up for relevant, helpful college planning emails.