Paying for College
Borrowing a Loan to Pay for College? Read These FAQs First
Learn who the loan borrower is, how the funds get to the school, what to do if you are not approved for a private loan, and more.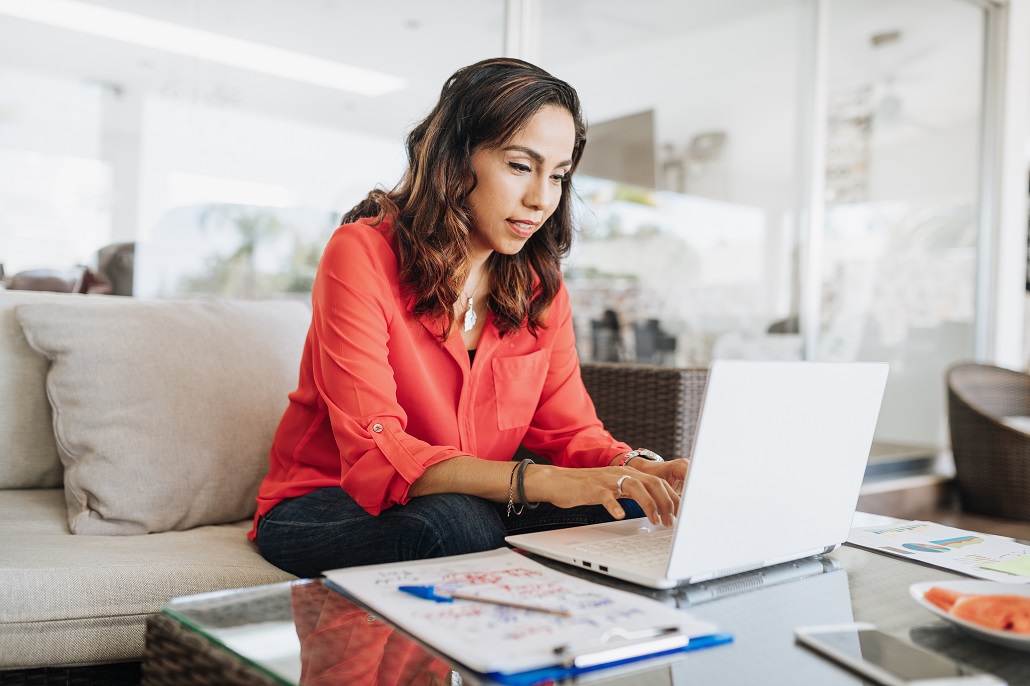 As families make plans to pay the college bill, many consider private education loans as one way to help cover the cost. Deciding to borrow a loan for educational expenses is a significant decision, never to be taken lightly. Here at MEFA, we continually speak to families about wise borrowing and minimizing debt. As we've chatted with prospective college students and their parents, we've fielded many questions related to the details of private education loans. We present to you our FAQs on that topic.
Should we apply for a loan for one year or for four years?
While we encourage families to think about how to finance a college education over four years, you should apply for a loan based on what you need for one academic year, taking into consideration the annual college costs, the financial aid received, and your own family's resources. Colleges will divide your loan amount between the fall and spring semesters. A loan application is required for every year you need a loan.
How do you know what size loan to ask for? And is there a cap?
After calculating what you'll owe the college for the academic year (MEFA's College Cost Calculator can help with that), determine how much you can cover with other resources, such as savings and current income. You'll then have an idea of what you'll need to borrow in a loan. Remember to consider indirect costs, such as books and travel expenses. You are eligible to borrow up to the total Cost of Attendance minus any financial aid received, though only borrow exactly what you need.
Who is the borrower on private loans?
There are private loan options for both student and parent borrowers, though most students applying for private loan funds will need a credit-worthy co-signer in order to be approved. If a parent co-signs on a student's private loan, the parent is also responsible for loan repayment.
When you borrow a loan, how does the money get to the school?
When applying for a loan, you'll indicate where the student will be attending college. Your loan lender will contact the college and confirm the student's intended enrollment and also confirm that the student is eligible to receive the full amount of the loan requested. After receiving confirmation from the college, the lender will send the loan funds directly to the student's account at the college to be applied toward the bill.
If you're accounting for indirect costs in your loan amount, how do you collect that money to use?
Any credit left on the student's account after direct costs have been paid is available for the student to retrieve. The student may need to stop by the student accounting or bursar's office, or may be able to request the excess funds online. This includes funds that a family borrowed in order to pay for off-campus housing.
Are there loans for parents that don't accrue interest until after graduation?
All private loans on which the parent is the borrower or co-borrower will accrue interest while the student is in school. However some loans do not require payment on the interest or principal amount until after the student graduates.
How much time will we have between the receipt of the college bill and the payment deadline? And when during that time should we apply for a loan?
Most colleges give families about a month between sending out the bill and requiring payment. It's important to provide your loan lender enough time to process your application and send funds to the college, so be sure to apply for any private loans at least two weeks before the billing deadline.
What tips and recommendations do you have for selecting a private loan?
Make sure you understand the terms and conditions of every loan you're considering. Be informed on whether the interest rate on the loan is variable or fixed, the length of the loan repayment, and when repayment begins. You'll need to select a loan that makes the most financial sense for your family. For more great tips on evaluating your financing options, check out our Borrow Wisely page.
What are the different types of MEFA Loans?
MEFA offers fixed interest rate loans with immediate, interest-only, and deferred repayment options. MEFA Loans are available to any student in the country attending college in the U.S. Full details on MEFA Loans are listed on our website here.
What if we're not approved for any private loans?
Many lenders will offer the option for a borrower to add an endorser with a stronger credit history to the loan for approval. As well, the Parent PLUS loan, a private loan administered by the federal government, provides students an additional unsubsidized direct loan for those students whose parents were denied the PLUS.
Sign Up for Emails
Sign up for relevant, helpful college planning emails.