Financial Aid
A Financial Aid Q&A
Learn if there are considerations for parents over 65 years of age, if there is a cost of living adjustment based on geography, if child support is considered income on the FAFSA, and more.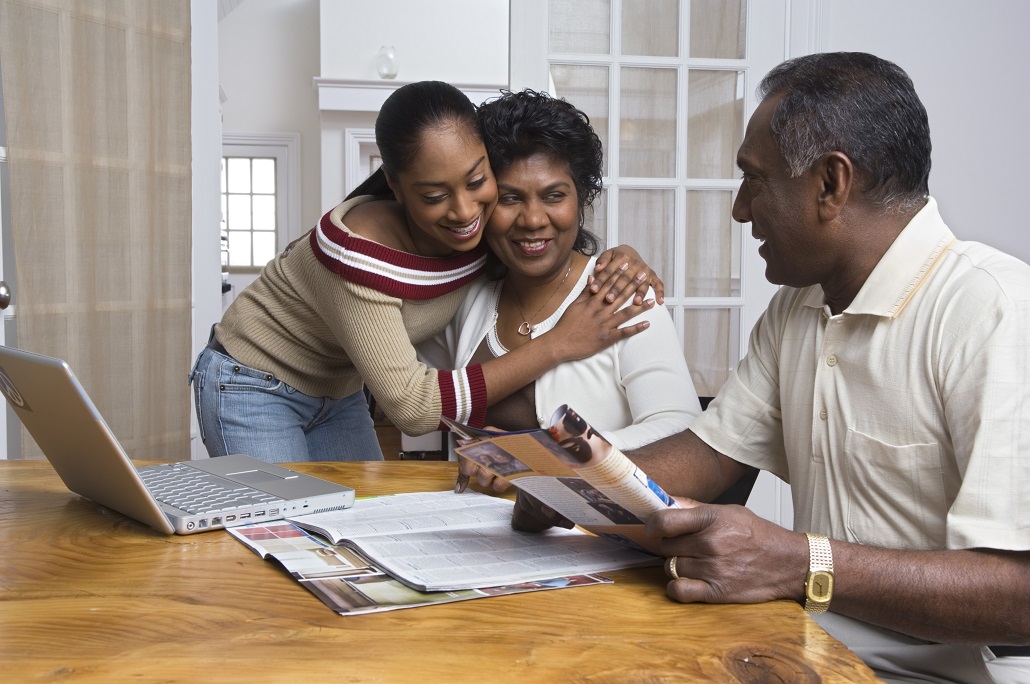 The financial aid process can generate a lot of questions, but we have your answers, and once you're equipped with the information you need, the applications you need to complete can be done rather quickly. We collected some recent financial aid questions below, and supplied the answer to each one. Read them through to get educated on some helpful details. And if you're just starting the application process, we recommend you watch our Financial Aid 101 webinar, which provides a full overview of everything you need to know about applying for financial aid.
Are there any considerations in the financial aid formula for parents over 65 years of age?
The financial aid formula does provide a certain allowance based on the age of the parent, with parents 65 and older receiving the highest possible amount. This figure protects the amount of parent assets reported, so older parents do have a higher amount of their savings protected within the formula.
If you are paying for younger siblings in private school, is that taken into account when applying for financial aid?
The FAFSA®, the main financial aid application, does not ask any questions about a family's private school expenses. So any college only using the FAFSA to award financial aid won't be taking that information into consideration. However, the CSS Profile, used by roughly 200 colleges, universities, and scholarship services, does ask every family to report private school expenses, and schools that collect the CSS Profile can choose to take that information into consideration. You can check with a college's financial aid office to confirm their use of that data.
Is there a cost of living adjustment in the financial aid formula based on geography?
The main financial aid formula does not take into consideration where the student lives. The schools that collect the CSS Profile, however, have the option to add an additional allowance based on a student living within an area of the country with a higher cost of living, and many of those schools do grant families that additional allowance.  
Is there an income limit over which we shouldn't apply for financial aid? Such as "If your household income is over x amount, don't even bother applying"?
We encourage everyone to apply for financial aid at least once, for a few reasons. Though you may believe your income (if high) will disqualify you from financial aid, the formula used by colleges and universities is somewhat complex, and you could still qualify for a small amount of financial aid, especially if your child plans to attend a high-cost college. In addition, the only way for a student to receive a Federal Direct Student Loan (which many families use to fund a portion of college costs) is to submit the FAFSA. And every student is eligible to receive that loan who completes the FAFSA, regardless of finances.
Is child support considered income on the FAFSA?
Any child support you receive will be asked for and considered as a parent asset, not income, on the FAFSA.
How do families complete the FAFSA if parents don't have a Social Security number (and only have a Taxpayer Identification Number (TIN)?
Any parent completing the FAFSA without a Social Security number will still be able to secure an FSA ID by providing answers to a series of knowledge-based questions drawn from the person's credit report.
If I'm applying for an international college or university, should I complete the FAFSA?
Some international schools do use the FAFSA and award Federal Direct Student Loans to eligible students from the United States. You'll find these schools listed within the FAFSA in the section where you select your colleges, but you can also check on a college's financial aid website to find out if they collect the FAFSA and award U.S. federal student aid.
Do you have additional financial aid questions? We're happy to provide answers. Contact our College Planning Team at collegeplanning@mefa.org or (800) 449-6332.
Sign Up for Emails
Sign up for relevant, helpful college planning emails.