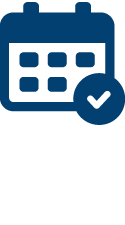 MEFA Events
We offer free informative webinars and virtual community events on a range of topics. To register for an upcoming webinar, click a topic below. To view a recorded webinar, please view our MEFA Videos page.
And if you're a school counselor or college administrator looking for a webinar, please visit the MEFA Institute™.
Multiple Dates
Children will hear stories, families will learn about reading at home and upcoming virtual library activities, and parents will leave with information about saving for college.
Thursday, January 12, 2023
|
5:00pm - 6:00pm
Did you know that New England residents can enroll at out-of-state public colleges at a discount? In this webinar, presented by Jonathan Gowin, Director of Tuition Break for the New England Board of Higher Education, you'll learn more about Tuition Break, a savings program specifically for New England residents that can save families approximately $9,000 per year. Over 2,500 degree programs are available. Register to learn more! Live transcription will be available.
Thursday, February 16, 2023
|
6:30pm - 7:30pm
Learn how to lock in tomorrow's tuition at today's prices with the U.Plan, Massachusetts's Prepaid Tuition Plan. This webinar will teach you how to enroll and contribute, tell you the list of participating colleges, and explain how to use the plan to guard against the increase in tuition at dozens of public and private Massachusetts colleges. Note that the U.Plan is a savings plan option best for families with a child in 10th grade or younger. Live transcription will be available.
Sign Up for Emails
Enter your email address to receive relevant, helpful
college planning tips.