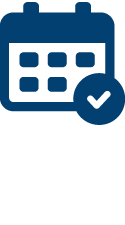 MEFA Events
We offer free informative webinars and virtual community events on a range of topics. To register for an upcoming webinar, click a topic below. To view a recorded webinar, please view our MEFA Videos page.
And if you're a school counselor or college administrator looking for a webinar, please visit the MEFA Institute™.
Multiple Dates
The Attainable Savings Plan allows individuals with disabilities and their families to save for disability-related expenses without losing eligibility for federal means-tested benefits. In this webinar, we review the benefits, eligibility requirements, and plan details of Attainable, and explain how to easily set up an account. Live transcription will be available.
Thursday, March 14, 2024
|
12:00pm - 1:30pm
Transitioning to college and finding appropriate support services can be challenging for students with disabilities who have utilized an IEP in high school. This webinar features panelists from Westfield State University and Bridgewater State University sharing details of the resources available to students with disabilities as they transition to postsecondary education. Live transcription will be available
Sign Up for Emails
Enter your email address to receive relevant, helpful
college planning tips.