Financial Aid
Applying for Financial Aid Checklist
Research each school's financial aid requirements and deadlines, submit the FAFSA and other required applications, such as the CSS Profile or institutional form, and complete Verification if selected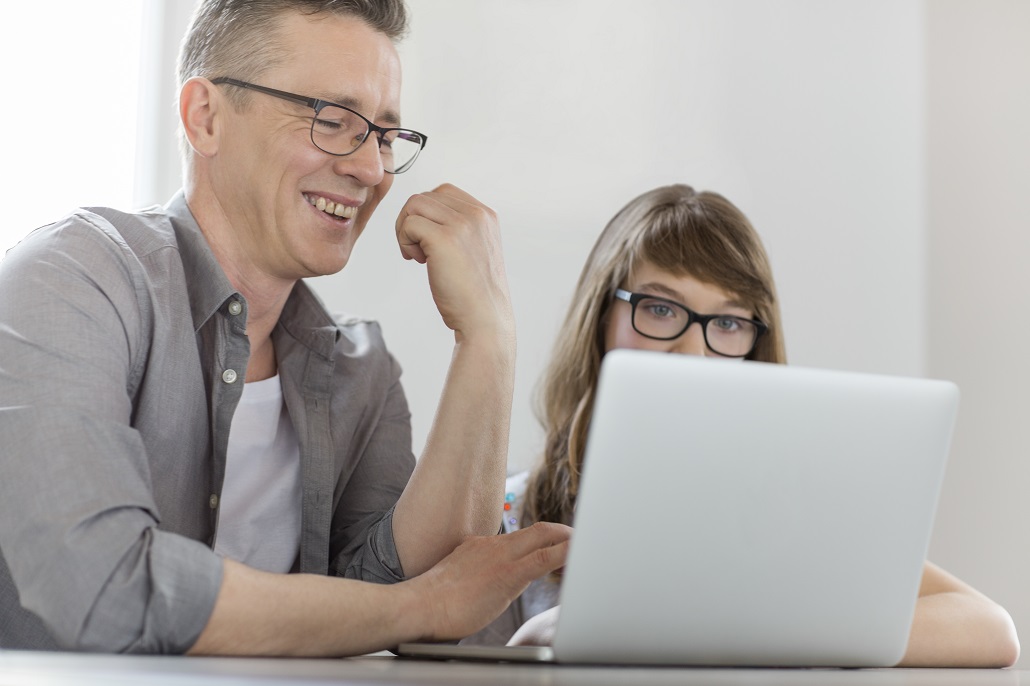 "In matters of complexity, not only are checklists needed, they are required for success." This is the conclusion Atul Gawande came to while writing his book 'The Checklist Manifesto.'  If polled, most families would agree that applying for financial aid can be complex. The checklist below will successfully guide your family through the application process; from researching requirements, to filing forms, to completing verification.
Research each school's application requirements
Not all schools require the same forms or documents so it's important to make sure you know exactly what you need to submit in order to fully apply for financial aid at each school. Check each school's website to find out what you must complete/submit. These may include:
Free Application for Federal Student Aid (FAFSA®) (all schools require this)
Institutional financial aid application
Copies of tax documents
Other school-specific documents
Research each school's requirements
Research deadlines
Missing deadlines can mean missing out on scholarship or grant opportunities. It's incredibly important to meet all deadlines. If you can apply earlier than the deadline, do so, as it may help you receive more financial aid.
Colleges

Check the admissions and financial aid websites to find out the financial aid deadline.
Leave at least 3 days of  "processing time" when submitting your financial aid applications to ensure each school receives your form by the deadline.

States

To find your state deadline, visit the Federal Student Aid site here and select your state of residence and the school year
The Massachusetts financial aid deadline is May 1st, so make sure you've submitted your FAFSA by that date
File the FAFSA
Every student applying for financial aid will need to file the FAFSA. This is a FREE form and available beginning October 1st.
Create an FSA ID here - both the student and parent need one
Gather the documents you will need to complete the FAFSA for you and your parent(s)


SSN and date of birth for the student and parent(s)
Tax documents from two years prior
Asset information for students and parents (except retirement savings and home equity)

Complete the application


If offered the opportunity to link to the IRS website (using the IRS Data Retrieval Tool (DRT)), do so, as it will allow your tax information to auto-fill your FAFSA
List up to ten schools to receive your FAFSA data. Once submitted, you can log in to your FAFSA a few days later and add additional schools

After you've submitted your FAFSA, you will receive a Student Aid Report (SAR) from the Department of Education, which provides a summary of your FAFSA data


Check to make sure the information is correct
Submit other required financial aid applications
Some schools may require you to complete the CSS Profile or their own institutional financial aid form, in addition to the FAFSA.
CSS Profile


Visit the Profile website to access the Profile and view a list of schools that require it
The application, though similar to the FAFSA, asks for more detailed information about income and assets
There is a cost to apply, but you may qualify for a fee waiver based on your income

School's financial aid application


Only a handful of schools require submission of their own financial aid application
Complete Verification (if required)
After submitting the FAFSA, you may be selected for something called Verification. This process requires colleges to verify the information you submitted on your financial aid applications. You could be selected by the Department of Education (your SAR will let you know if this is the case) or a college.  Each school will be in touch with you if you've been selected for Verification and the steps you need to complete, including submitting additional information or documentation.
If you used the IRS DRT when submitting the FAFSA, you are less likely to be selected for Verification, because your income data was already verified with your tax documents.
Make sure you respond in a timely manner to any requests from a school to complete Verification.
Many schools are not able to award financial aid until verification is complete.
Sign Up for Emails
Sign up for relevant, helpful college planning emails.