Admissions
Summer Tasks for Rising High School Seniors
Tasks include developing a final list of colleges, visiting college campuses, cleaning up your social media profiles, reviewing the Common App's essay prompts, and pinpointing who will write your letters of recommendation.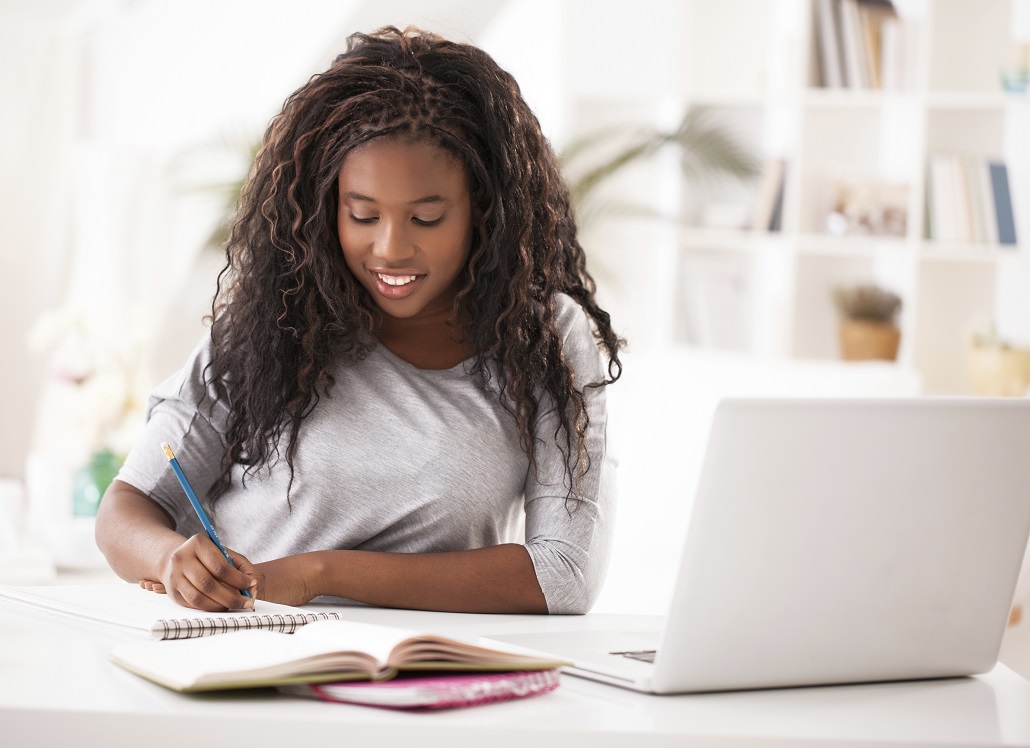 If you have a student entering 12th grade this fall, you've likely already started thinking about college applications. The admissions process will descend on students in full force when school begins, and there's plenty your family can do this summer to get prepared. MEFA college planning experts Julie Shields-Rutyna, Jennifer Bento-Pinyoun, and Lori Seuch all helped their own children apply to college, so we asked them for tips on what families can do this summer to get ready. Their compiled checklist below is a wealth of information for rising seniors. Work together with your son or daughter to get through these tasks before senior year begins this fall.
Look through college websites and start to narrow down likes and dislikes based on location, size, competiveness, etc. You should also have a better idea of your chance of admission now that your GPA includes your junior year classes and you have some SAT and ACT scores
Visit colleges as much as you can, especially near the end of the summer when students are back on campus
Develop your final list of colleges and decide when you'll be applying for each - will you participate in Early Action/Decision?
Explore MEFA Pathway, a free college and career planning portal that can help you learn more about yourself, research colleges, and discover careers that might be a good fit
Do an activity that you aren't able to fit in during the school year, such as dance classes, summer sports leagues, or fun reading
Make sure your social media/online profile is appropriate and professional
Decide how you'll be keeping track of all college admissions and financial aid requirements and deadlines, such as with an Excel spreadsheet, MEFA's College Application Manager, or a notebook
Check out the Common App's essay prompts and have at least one draft written by the end of August
If you haven't already, pinpoint three individuals for letters of recommendation, including at least one junior year teacher
Sign up to take the SAT or ACT once more, and take advantage of the free test prep offered through each exam's website
Get your resume/list of activities pulled together. Do this with a parent or friend to get help capturing everything you've done since freshman year
Some of the Honors and AP classes have summer reading packets – make sure to get them done before the busyness of the fall begins
Have an honest family discussion about how you'll pay for college. Is there a 529 U.Fund account or U.Plan established? What's the current financial plan?
Take advantage of summer months to work in a job, and save at least 50% of your earnings (but more if possible!) to help pay for school expenses
Many schools like to see your interest in them – use social media to connect with schools, sign up for admissions information, tour campuses, and connect with the admissions office over phone or email. Make sure the student is completing these tasks – not the parent
See if a school you're considering requires an interview, and get that scheduled
And finally, take some time to relax. Senior year will be busy, so take advantage of having a little downtime to connect with family, go to the beach, enjoy outdoor activities, and hang out with friends. Take a deep breath and recharge after what was likely a busy junior year. And get excited about the coming months. They'll be busy, but you're about to embark on an exciting time as you finish your high school career and plan for your future.
Sign Up for Emails
Sign up for relevant, helpful college planning emails.