College Savings
How to Save for Your Kid's College
Steps including selecting a college savings program, deciding how much and how often to save, and getting family and friends involved.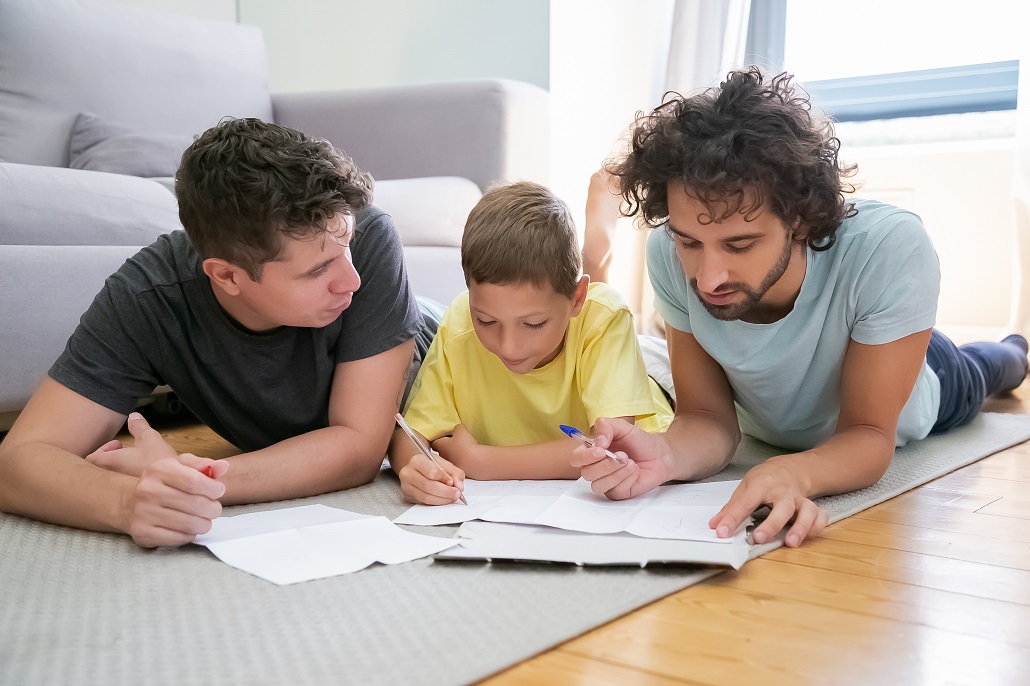 Need some guidance to help you start saving for college? It's more important that you save then how you save. But you have to start somewhere. Here are some steps that you can take to save for your kid's college and career journey.
Step 1: Pick a program
The best way to save for college is the method that you think will make it easiest for you to save. So if you like socking away cash, investing in Treasury bonds or CDs, or growing a savings account, and that is the way you are most likely to save, keep going! Having said that, there are some ways to save that are designed specifically for college that will provide benefits and help your savings go further when used for college and career training.
MEFA offers two such programs:
The U.Fund 529 College Investing Plan is a tax-advantaged way to save for education. You can open up a U.Fund account with no minimum amount and your contributions will be invested by Fidelity Investments. Your savings grow tax-deferred and when you use them for qualified educational expenses (tuition, fees, food and housing, books, supplies, and equipment) you won't pay taxes on the earnings. You can use U.Fund proceeds at any accredited college in the country, or even at international colleges that are able to take U.S. federal funds. You can also use U.Fund proceeds for career training programs as long as the institution can take U.S. federal funds. Qualified uses have also expanded recently to include up to $10,000 for apprenticeship training (annually), K-12 tuition (annually), and student loan payments (in total). Here's where you can sign up.
The U.Plan Prepaid Tuition Program allows you to prepay up to 100% of tuition and mandatory fees, at today's rates, at each participating college in the program. There are over 70 colleges that participate and they are all located in Massachusetts. The amount that you invest each year buys the corresponding percentage of tuition at each participating college. As tuition increases, so does the value of your investment. Your investment is not invested in the market and thus not subject to market fluctuation. If your child doesn't attend a participating college, you can transfer the account to another beneficiary or cash out and get back what you put in plus the interest, with no penalty. Here's where you can sign up.
Step 2: Decide how much and how often
You can contribute as often as you would like to your college savings account. Many savers choose to have their contributions automatically deducted from their bank account on a regular basis, and both of MEFA's savings programs offer that option. With the U.Fund, you may also choose to have your contributions directly deposited from your paycheck with after-tax earnings if that option is offered by your employer. You can visit MEFA's College Planning Tool to gage how far your savings may go towards paying for college, so you can see if you'd like to increase the amount you are saving.
Step 3: Get family and friends involved
Remember that others can contribute to your child's U.Fund and U.Plan account. In the case of the U.Plan, others can send in a check to the U.Plan noting the account number, or can contribute online with the owner when the owner logs in to the account. U.Fund savers can set up a gifting page with a picture of their child, the year the child is likely to enter college, and the child's aspirations. A link to the page can be emailed to family and friends, who can then gift money directly into the student's account via that page.
So there you have the basics on saving for your kid's college. We have lots more information online, so head to our blog for articles on this topic and contact us with any questions or if you want to talk through your savings strategy. You can find us at (800) 449-MEFA (6332) or collegeplanning@mefa.org.   
Sign Up for Emails
Sign up for relevant, helpful college planning emails.