Planning
Earning College Credit in High School: A Success Story
The director of a dual enrollment program discusses how his program began, how it is sponsored, how students are accepted, what courses are covered, and how the transfer process works.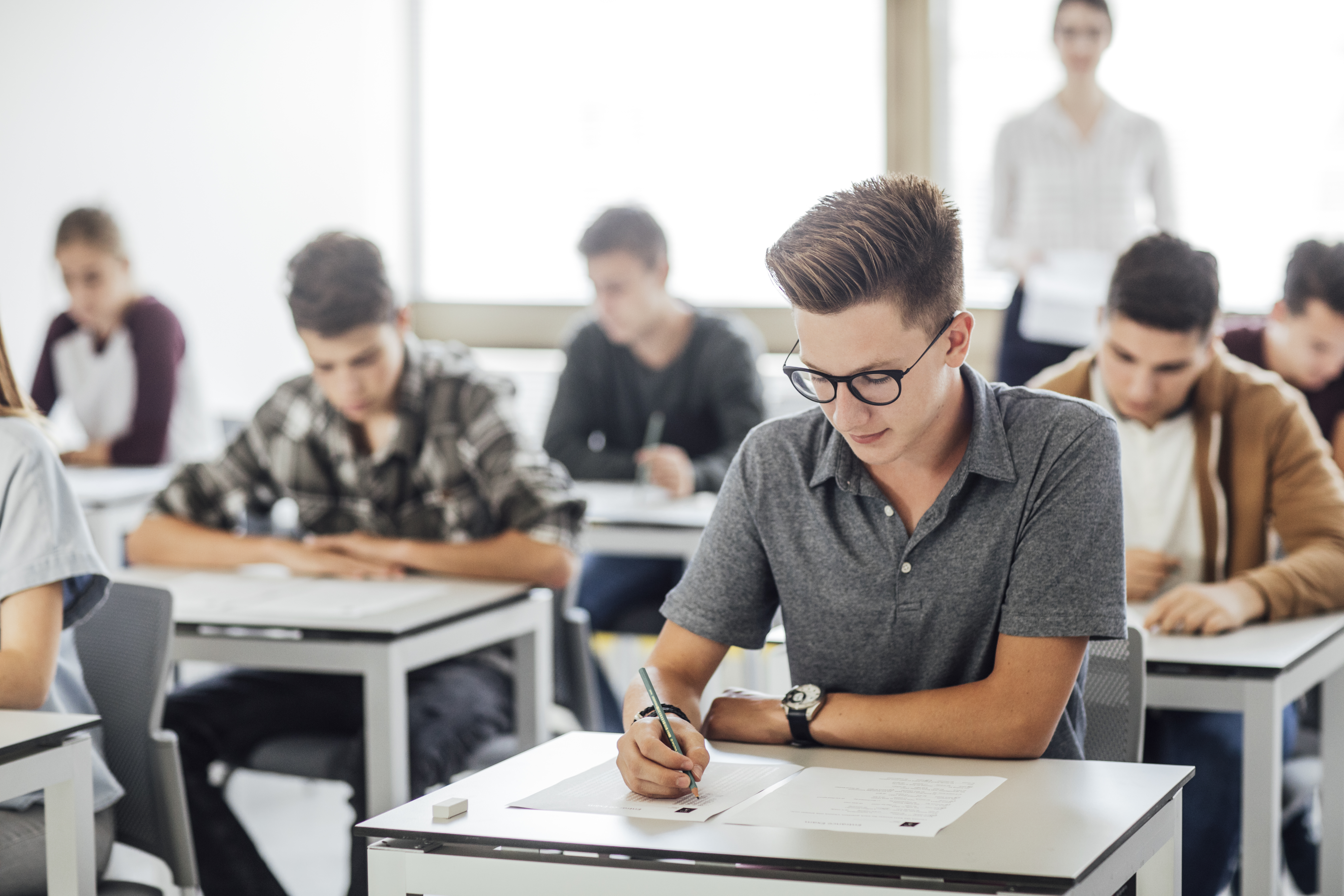 Did you know that some high school students earn college credit even before they graduate? It's called dual enrollment, and it helps students save time and money in earning their college degree. West Springfield High School (WSHS) in West Springfield, MA offers Pathways to Prosperity (P2P), a dual enrollment program for students interested in STEM subjects. P2P helps prepare students for college and career by providing the opportunity for students to gain college credit while still attending high school. It offers challenging academics with appropriate applied skills along with the ability to learn in a workplace setting. It's a win-win for students, providing a strong academic program with the cost-saving advantage of earning college credits. I interviewed P2P Program Director Wesley Carter to learn more about this innovative program.

JBP: Can you tell us a bit about the program?

Wesley: Through our P2P program at WSHS, our students can earn up to 12 college credits that fulfill the high school graduation requirements for WSHS as well as college credits towards the associate degree in Mechanical Engineering Technology from Springfield Technical Community College (STCC). Once they arrive at STCC and complete the associate degree program, our students can then transfer over to earn a bachelor's degree from Northeastern University in Mechanical Engineering (we have a 100% acceptance rate through this pathway).

JBP: How long has the program been available at WSHS and how did it begin?

Wesley: It began in the fall of 2014 and was created thanks to YCC/JFF federal grant funding that focused in advanced manufacturing. The goal of the program is to assist students with proper education and training to help create opportunities to earn livable wages in thriving industries such as advanced manufacturing. Key factors that made WSHS a candidate for this grant include the percentage of lower-income students and immigrant families that reside in West Springfield.

JBP: How is this program sponsored?

Wesley: In addition to the federal grant, this program is made possible through the U.S. Department of Labor, STCC, Mass Hire of Hampden County, Ben Franklin Design, and Peerless Precision.

JBP: What courses are covered under this grant?

Wesley: Beginning in the fall of junior year, students may take English 101, Materials Science 101, Intro to Engineering, and Engineering Graphics with Solid Works. All are covered under the grant. The cost of industry-focused coursework textbooks is also covered.

JBP: Is there certain criteria that students have to meet to be accepted into the program?

Wesley: The student must express interest in STEM subjects as well as be proficient in Math and ELA. If a student is not quite at the level of competency, we set up wrap-around services in those subjects to get him or her up to par through peer mentors or subject teacher support. Students would ideally complete Algebra 2/Pre-Calculus and Physics by the time Dual Enrollment becomes available (junior year).

JBP: What percentage of students take advantage of this program?

Wesley: Currently, just under 5% of the 1,200 students at WSHS take advantage of the P2P program. We have already sent in its intent to continue the P2P program from 2019 through 2024.

JBP: Can you explain how the transfer option works?

Wesley: The option to transfer from STCC to Northeastern University was created this past spring. It allows students who would like to continue their education to earn a Mechanical Engineering Technology bachelor's degree. Graduates of STCC's Mechanical Engineering Technology program can transfer 60 credits towards the 120 credits required by Northeastern University's College of Professional Studies. For the convenience of students, Northeastern University offers evening courses on the STCC campus in Springfield, Massachusetts.

JBP: What is your role in P2P at WHS?

Wesley: My role as the Program Director is to ensure students are staying on the industry-focused pathway, offer career guidance within the pathway, and expose students to advanced manufacturing facilities and industry personnel via tours and scheduled meet-and-greet sessions with engineers from Lenox American Saw, Pratt & Whitney, Doosan Fuel Cell America, and many more. Additionally, my role in the program focuses on helping students gain professional development skills to prepare them for their transition into the workforce. Last but certainly not least, I communicate between all active stakeholders including the parents of our students in the program.

JBP: Is there additional support available to the students?

Wesley: We also offer curriculum focused on learning how to properly interview, how to explore job opportunities via online searching tools, and other ways to prepare for real world workplace expectations.

Are you a student interested in dual enrollment? Check in with your school counselor to find out if there are any opportunities at your high school or in your region. Massachusetts also provides the Commonwealth Dual Enrollment Partnership with public colleges and universities, which you can learn more about here. Gaining college credit while in high school can help significantly reduce your college costs and give you a jump start on earning your college degree.


Wesley Carter graduated in 2013 from Nichols College with a Bachelor's of Science in Business Administration. He completed his MBA from American International College in 2015 and then began teaching mathematics to middle school and high school-age students at various inner city schools in Springfield, MA. While teaching, he also began coaching varsity ice hockey and soccer after school. He became the Program Director for the Pathways to Prosperity program at West Springfield High School in July 2018.
Sign Up for Emails
Sign up for relevant, helpful college planning emails.