College Savings
How We Save for College: Tips from MEFA Team Members
Tips include using a college savings account, starting small, involving your children in the process, taking advantage of gifting, setting up automatic deposits, and diversifying your investments.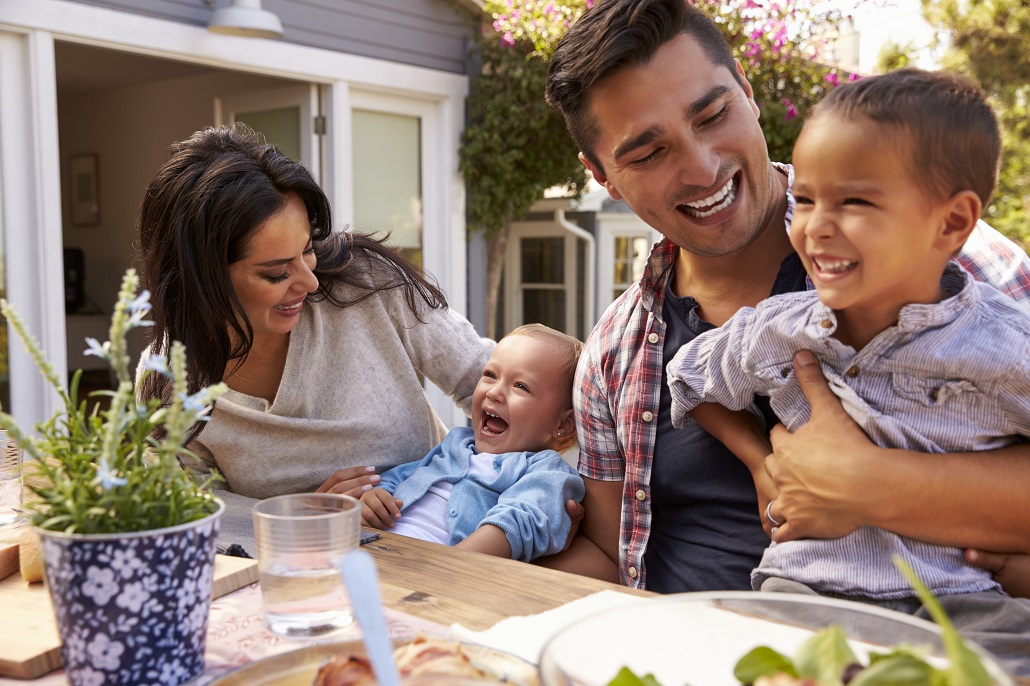 Here at MEFA, we promote saving for college every chance we get. And we also do our best to take our own advice, setting aside funds for our children's future college costs as much as possible. We've learned a good bit from our own savings efforts, so we took the opportunity below to share what's worked for us, as well as our tips for other families. Remember, it's never too early or too late to start saving for college.

Greg H:
We keep the kids in the loop on how their college savings accounts are growing, and encourage them to put their own money (from birthdays, Christmas, etc.) into their accounts. We also set up automatic contributions and keep them in place…even if funds look tight for a given month. I'd rather skip out on going out to dinner or some other extras than miss contributing toward college savings.

A.J. Y:
One of the traditions of the Chinese New Year is for kids to receive red envelopes containing "lucky" money from family and friends. After the Chinese New Year celebrations are over, children get to open the red envelopes. We give a small portion of the money to our children to spend, and the rest is deposited into their college savings accounts.

Lisa R:
We have family members who get a kick out of giving small children dollar bills. Right now, because our son is only two and does not grasp the concept of money, we put those funds into his 529 account. We also collect our loose change, and once our jar is full, we cash that right into the college savings account. For holidays and birthdays, I'll share the link to his U.Fund 529 plan gifting page. Giving people easy access to make a deposit on their own has actually been a great tool—more family members use this than I thought would, and they don't have to worry about writing out a check to me or my husband and hope that we're putting it directly towards our son.

Meg V:
As soon as each child in our family was born, we set up automatic deposits into a U.Fund account. That has allowed the account to grow steadily over time.

Jennifer B:
Until I started working for MEFA, a little over 5 years ago, I had little knowledge about saving for college. But as soon as I learned the importance, I opened up a 529 plan for my son, who was just heading into his freshmen year of high school. I was able to make automated monthly contributions to his account and share the account link for holidays and birthdays to friends and family who wanted to give the "gift" of a contribution to his college fund. Even though we were late off the block, every little bit helped.

Kelly B:
I opened my daughter's account when I was on maternity leave so we could start saving ASAP. You can do that simply by opening the account under your name and then transferring it to the child once he/she is born and has a Social Security number. I also sent any cash gifts received when the children were young straight to their college savings account, as they didn't know the difference then.

Zarah M:
One of the goals that we have for our children is for them to go to college, and we need to align our actions with that goal. It's important to create a habit of saving. It doesn't have to be much, but it needs to be consistent. The mindset is to save/invest and whatever is left, you spend. We opened U.Fund 529 accounts for our girls before they were born, and have never stopped investing in their future.

Laura G:
We set up automatic deposits into our children's 529 accounts from our checking account each month. We also make deposits into their 529 accounts with any money received for birthdays, Christmas, and other big events (such as baptisms, etc.). We also have regular savings accounts set up for each child so they can have college spending money for groceries and other necessities.

Jonathan S:
We set a yearly savings goal, which I recommend for others. It doesn't have to be much; aim for whatever you can comfortably afford. Then, divide that number by the number of projected paychecks you will receive to determine the "per paycheck" amount. This makes that larger number seem a lot more doable.

Lori S:
My advice: Start small—even $25 per month can make an impact. When you stop paying for daycare and preschool, put those dollars into a college savings account. Talk to your children about the fact that you're saving for them. It gives them the acknowledgement that you believe in them and the understanding that you're going to figure out how to get them to college. Encourage your child to break down any allowance dollars into charity/fun/saving for college. Like with any investment strategy, diversity—if you can, put some resources into a prepaid plan like the U.Plan, a 529 plan like the U.Fund, and an interest-bearing savings vehicle that you also dedicate for college. Think of every dollar you save as a dollar you won't need to borrow and then pay interest on later.

Julie S:
Each year when I help families review their financial aid packages, I see that the awards typically do not cover full costs. Families still have to pay a (sometimes large) portion of college expenses. In the past, this has always given me strong incentive to boost the amount I was saving in my own children's 529 plans. Also, my kids are 4.5 years apart. Once I paid the last college bill for my older son, I took the monthly amount I had been saving for him and added it to the amount I was saving for my younger daughter, effectively doubling what I was saving for her. This gave her college savings account a very necessary boost!

Jonathan H:
I love the idea I heard from a colleague: whenever her daughter received money, she would make her save half of it. That helped her build up her college savings, and also made her a saver by habit, which is amazing. We show our son the balance in his U.Fund regularly, which is really exciting for him, and helps spur him to want to save with us. And it's a great idea to allocate a certain percentage of your tax refund to college savings, using IRS Form 8888.

Penny H:
Set up a 529 account as soon as you feel comfortable doing so. I set mine up right when I found out I was pregnant. Ask grandparents to set up accounts as well. Diversify your savings and use as many tax-advantaged plans as possible. Keep conversations about college and the future top of mind with your children so they know you are literally investing in them and their future. It fosters HOPE and an attitude of OPPORTUNITY. Remind your children that going to college is a privilege and not to be taken lightly. There are families that cannot send their children to college.

Are you saving for college? If you still need to get started, review our overview page, which provides information on the two Massachusetts college savings plans, the U.Fund and U.Plan. And if you'd like to talk to someone about opening an account, call us at (800) 449-MEFA (6332). One of our team members would be happy to walk you through the process.
Sign Up for Emails
Sign up for relevant, helpful college planning emails.