Admissions
How to Write the College Essay
The college essay is an important component of the college application process. Most colleges require at least one essay from applicants, and several schools require two or three.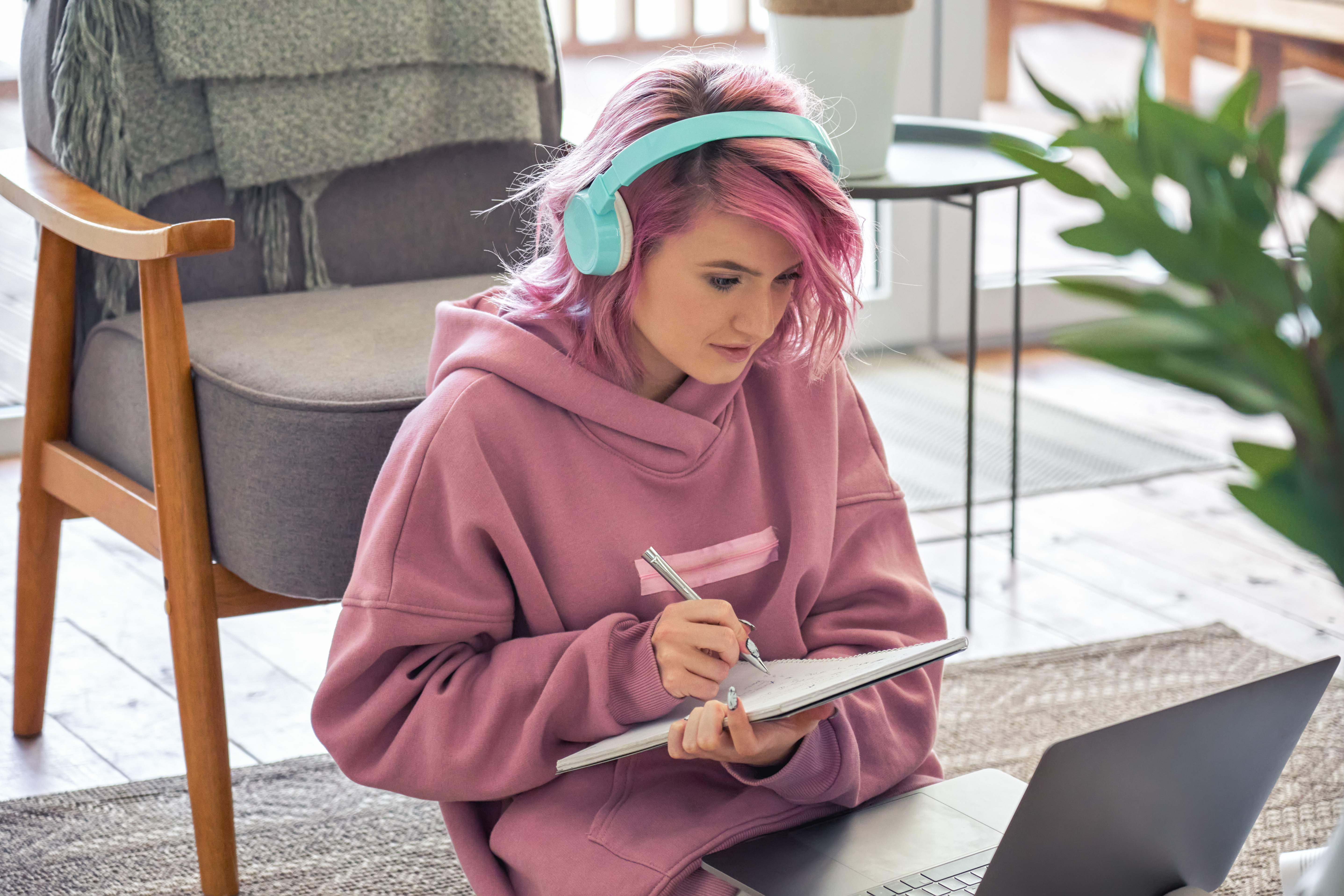 The college essay is an important component of the college application process. Most colleges require at least one essay from applicants, and several schools require two or three. We checked in with Jodi Then, High School Counselor at Boston Green Academy, to ask her advice on crafting the best college essay. Jodi has several years of experience guiding Massachusetts students through the college admissions process, and she offers some wise words (and great ideas) below.

Meredith: When beginning the process of writing the college essay, where should a student start?

Jodi: Students first need to determine what applications they will use in the admissions process, and find out each one's essay questions and prompts. The Common App is still the most popular, but there's also now the new Coalition App, and then some schools have their own application. Students should read through the essay topics and see which ones they gravitate toward first. Sometimes students have a particular story in mind that they want to share in the essay, so they'll need to determine which topic will allow them to do that.
Key tip: Students should not worry about what the admissions committee will like the most. Instead students should figure out what they like writing about, as this will naturally allow them to go into more detail and depth. This will also help the essay to become more memorable, which is beneficial in the admissions process.
Meredith: How should students begin writing?

Jodi: That depends on a student's writing style and comfort level. Some students are good at free writing. Others aren't and need some kind of structure like an outline to help the writing process. Students should know that they don't need to commit to one topic immediately. They can try drafting 1-2 paragraphs for each topic and see which one they enjoy writing about the most.
Key tip: There's a big misconception that the essay needs to be about something life-changing or incredibly significant. The best essays can be about something seemingly insignificant but show well the character of the student.
Meredith: What are some general tips for writing the essay?

Jodi: A few things:
Students don't need to stick to the 5-paragraph model that they've used so often in school. You can have a good essay that has 2 or 10 paragraphs, or includes a good amount of dialogue.
Don't use words that aren't consistent with the overall language and tone of the essay. Don't use a thesaurus to find other words that you wouldn't normally use. On the whole the admissions committee wants to hear your voice. Don't write in a way that you don't speak.
However, do be careful with slang, colloquialism, and inappropriate language. You need to remember that you have no idea who will be reading your essay – it could be an admissions counselor in her early 20s, or a part-time admissions reader in his mid-70s.
Meredith: What about word count?

Jodi: The Common App does have a minimum word count of 250 and a maximum word count of 650. Most other applications will have a minimum and maximum word count as well. If you're closer to the minimum word count, you'll want to read your essay and make sure it conveys enough of your character. As you're writing, don't be afraid to initially exceed the word count. Your English teacher can help you rework some of your sentences so that you lose words but you don't lose content or your message. You do need to pay attention to the word count in your final submission, as online applications will cut you off if you try to go over.

Meredith: Are there certain essay subjects that a student should avoid?

Jodi: Admissions counselors will see the same narratives over and over. Your goal is to stand out and make them remember you. With that said, try to avoid common topics like winning the big game. Sensitive subjects like personal experience with abuse, poverty, or war should be written about based on your own discretion and comfort level. But remember to focus not on the event but on the impact that the event had on you and how you've risen above it. That's so important.
Key tip: Make sure that the topic addresses the question! If the essay is off topic, you're conveying to the admissions committee that you can't follow directions. You might write a great essay, but if it's irrelevant to the topic or question, you'll raise a red flag.
Meredith: What are some good things to write about?

Jodi: Students should write about whatever is going to be the most interesting, fun, and meaningful subject for them to share with another person. If students are trying to decide on a particular subject, they can sit down with a teacher, friend, sibling, or guidance counselor, talk about different ideas, and receive feedback on which one sounds the most interesting to the listener. I counseled a student who works with both young children and the elderly – a rare activity for high school students. She wrote an essay comparing the two and reflecting on her own journey from youth into adulthood. It made for a great narrative, and she only decided on it because we had a long discussion about her ideas for different essays, and that one sounded really intriguing to me

Meredith: Any other general essay tips?

Jodi: Students shouldn't be afraid to write about something small, as long as it can convey a part of their character. I had a student who needed to write about overcoming an obstacle, and she wrote all about her feet. She's a dancer, and dancing had destroyed her feet, making her embarrassed about how they looked. But dance had helped her manage her anxiety, and therefore overcome some obstacles to improve her mental health. So she wrote about how she accepted her ugly feet because of what they had given her in return. This was a unique spin. Who writes a college essay about feet? But this one worked well – the student answered the question and shared a lot about herself and her character.

Meredith: Who should help proofread the essay?

Jodi: There's such a thing as too many chefs when reviewing a college essay. Don't have more than three people read it, as you'll get too many opinions otherwise, and you'll lose your voice. The last person to read it should be your English teacher for grammar and tense changes. In addition to that, have a close friend or a trusted adult read it to give feedback on the general message.

Meredith: Any final tips?

Jodi: Be yourself. Don't be afraid to use humor if you're funny. Don't be afraid to go deep into your personality. Be appropriate (that goes for all aspects of the application!). Avoid anything you wouldn't want your grandmother to see. If you think something will reflect on you negatively, don't include it. You need to make sure your essay makes sense and evokes some kind of emotion. If it does that, you've done well.
Sign Up for Emails
Sign up for relevant, helpful college planning emails.