College
Moving On: Tips for Transitioning from High School to College
Tips include learning time management, preparing for the worst, taking care of yourself mentally, physically, and emotionally, knowing when to ask for help, and assessing the risk before making decisions.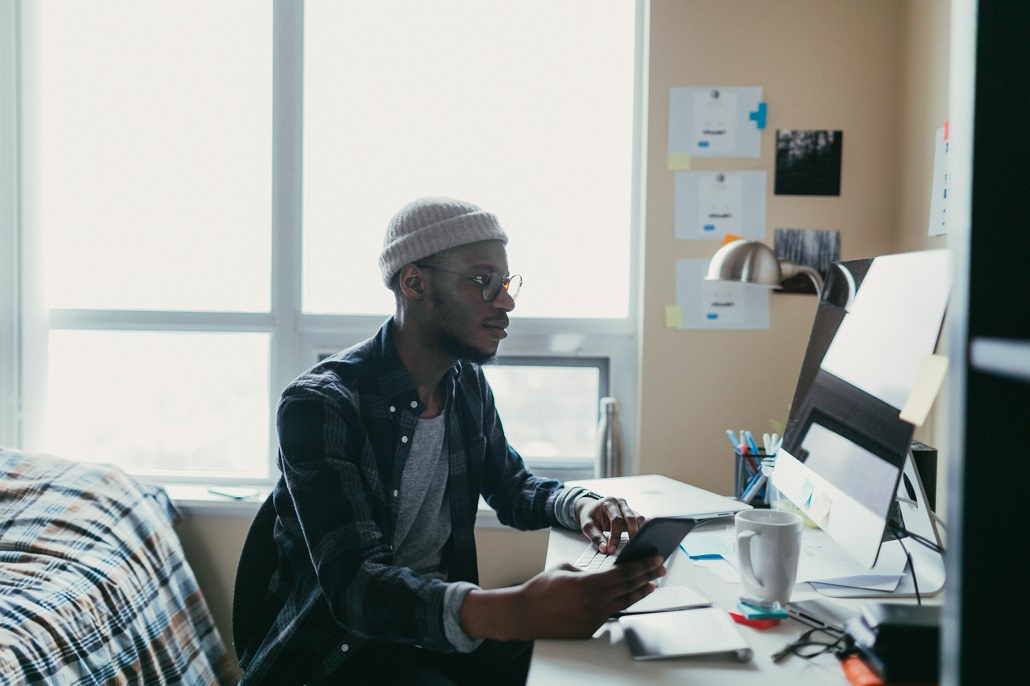 By the time you're in the 11th grade, or earlier for some, you anticipate the day you can finally say, "au revoir" to that pesky homeroom teacher and unappealing school lunch. This is just a normal part of being a high school student. But as graduation nears, you can become so focused on leaving high school that you neglect to prepare for what's next.

When it's time to transition from high school to college, you need a road map. You can start by creating a plan and setting goals. Here are five tips I've learned in my first year of college that can help to ease your own transition.
1. Learn Time Management
The best thing and the worst thing about college is the level of autonomy you have with managing your own schedule. It is not uncommon for college freshmen to oversleep, forget an assignment, or stay up until 5:00 AM to study for an 8:00 AM exam. These mistakes are mostly due to poor time management. If you have trouble making a schedule, try using apps like Google Calendar or Slack to plan out the days, weeks, and even months ahead to help you stay on track. Or if you prefer, use an old-fashioned technique such as writing down tasks in a planner and marking them off as they are completed.
2. Prepare for the Worst
When it comes to being on your own, anything can go wrong. That means anything, from losing your scholarship to struggling with getting loan to not being able to find the study guide online for your final sociology exam (well, maybe just in my case). Have a plan in place to deal with mishaps, such as leaning on a parent, calling a friend, or getting help from a mentor on campus.
3. Take Care of Yourself Mentally, Physically, and Emotionally
Being a college student is pretty stressful, and can potentially lead to things such as weight gain or loss and anxiety. This is when it is necessary to "exercise" all aspects of your body and soul to maintain a balanced life. Personally, when I, a rising college sophomore, was experiencing anxiety around finals, I started to meditate and practice yoga. Seek out what works best for you, such as talking to a counselor, spending time at the gym, or getting enough sleep.
4. Know When to Ask for Help
If you're struggling with being away at college, you are not alone. Many people have trouble adapting to being on their own or taking on heavy course loads. These things are often mentally and physically taxing on an individual, and if left unresolved, can worsen. Know that it's okay to ask for help if needed or to seek counseling, both professionally and informally with friends. Call a trusted person in your life to vent or seek assistance. Knowing you need help and actually following through to get it can make you stronger.
5. Don't "Just Do It" Like Nike
College is one of the greatest "coming-of-age" milestones in our society. Outside of advancing your education and your career, it is where you will explore new things to create a more refined idea of self. That means you may also fall into poor decision-making and succumb to peer pressure. Before making any decision, big or small, ask yourself, "How will this affect me?" Assess the risk and how your decision may change the course of college.

You're about to start a grand adventure. Stay true to yourself, rely on your people, and work hard. Good luck!
Sign Up for Emails
Sign up for relevant, helpful college planning emails.