Paying for College
MassReconnect: Providing a College Education to Students 25 and Older
Learn about MassReconnect, a new program that pays for tuition, fees, books, and supplies at any community college in Massachusetts for MA residents 25 and older who have not yet earned a college degree, including how to apply and the resources available at colleges to help students succeed.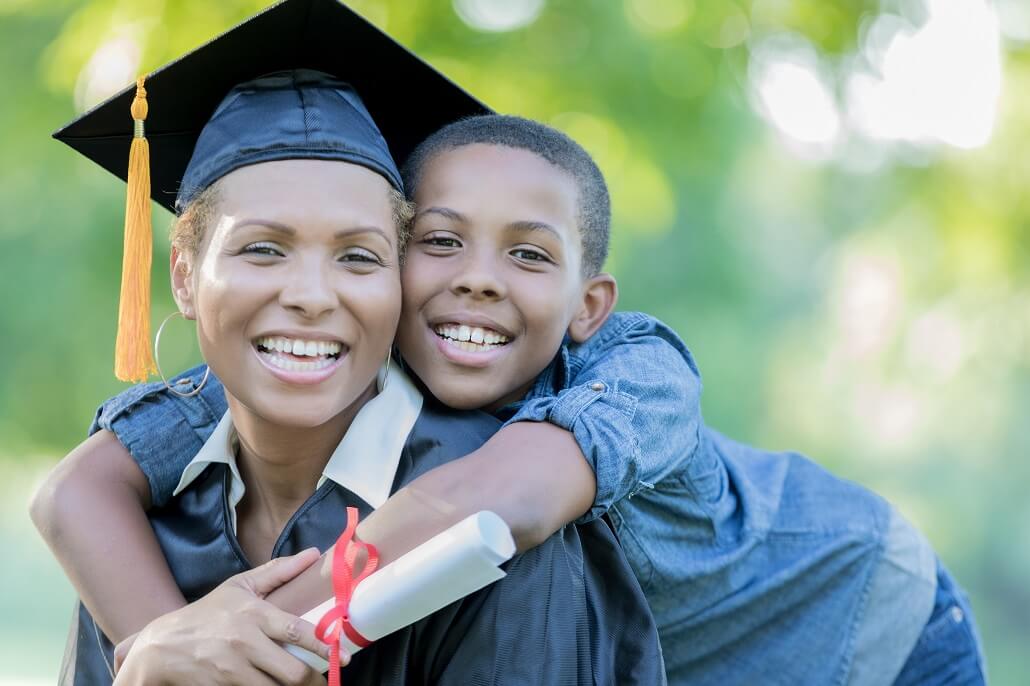 The Commonwealth of Massachusetts has a new program for those seeking a college education. Typically, when programs that promote higher education are released, they are focused on pre-K through college-age students. These include opportunities like BabySteps, which provides new parents a free $50 when they open up a U.Fund 529 College Investing Plan account, and the John and Abigail Adams Scholarship, a merit-based program that provides eight semesters of free tuition at MA state colleges and universities. 
But this new announcement from Massachusetts Governor Maura Healy's office is for students who are 25 and older who have not yet earned a college degree. It's called MassReconnect, and it pays for tuition, fees, books, and supplies at any community college in Massachusetts. Other than the age requirement, the only other necessity is to file the Free Application for Federal Student Aid (FAFSA®). 
This program isn't just for those who have never gone to college, but those who may have started, and for numerous reasons weren't able to finish. "Its name, MassReconnect, is trying to re-engage many of those adults who've already shown that they can earn credits and complete college coursework, but never actually got to the point of getting a degree. And so, the 15 community colleges in Massachusetts are so excited to now have this available," says Executive Director of Massachusetts Community Colleges Association Nate Mackinnon in our recent podcast episode.
The program is available now, and all students have to do is file the FAFSA and enroll at the community college of their choice. The school will do the rest. "Once they get to the point where they have registered for their courses, there's an automatic link to our bookstore… so it effectively triggers the supplies and books that are required for that class and then that invoice just happens internally," says Mount Wachusett Community College President Jordan Vander Hooven, also featured in our podcast episode. 
Mackinnon, President Vander Hooven, and the Governor's Office find that a big barrier for those pursuing their education are economic barriers, such as food insecurity and childcare. "MassReconnect provides us with an opportunity to reach those students because we have solutions at our colleges that deal with questions of food insecurity, housing insecurity. We have referral programs for childcare. We have an on-campus child watch center so that students can drop their kids off while they're in class or to study and those types of things. So, this program really knocks down a big barrier for that population of students," says President Vander Hooven.
If you have been on the fence about possibly returning to school and meet the requirements to qualify for this program, be sure to take advantage of it. For more information on MassReconnect you can visit the MA Office of Student Financial Assistance's website here or connect with your local community college. You can also listen to our recent podcast episode mentioned above, How Massachusetts Students 25 and Older Can Attend Community College for Free.
Sign Up for Emails
Sign up for relevant, helpful college planning emails.