College
Make the Most of Your Internship
A former intern and now employee of MEFA with some tips on how to make the most of your internship.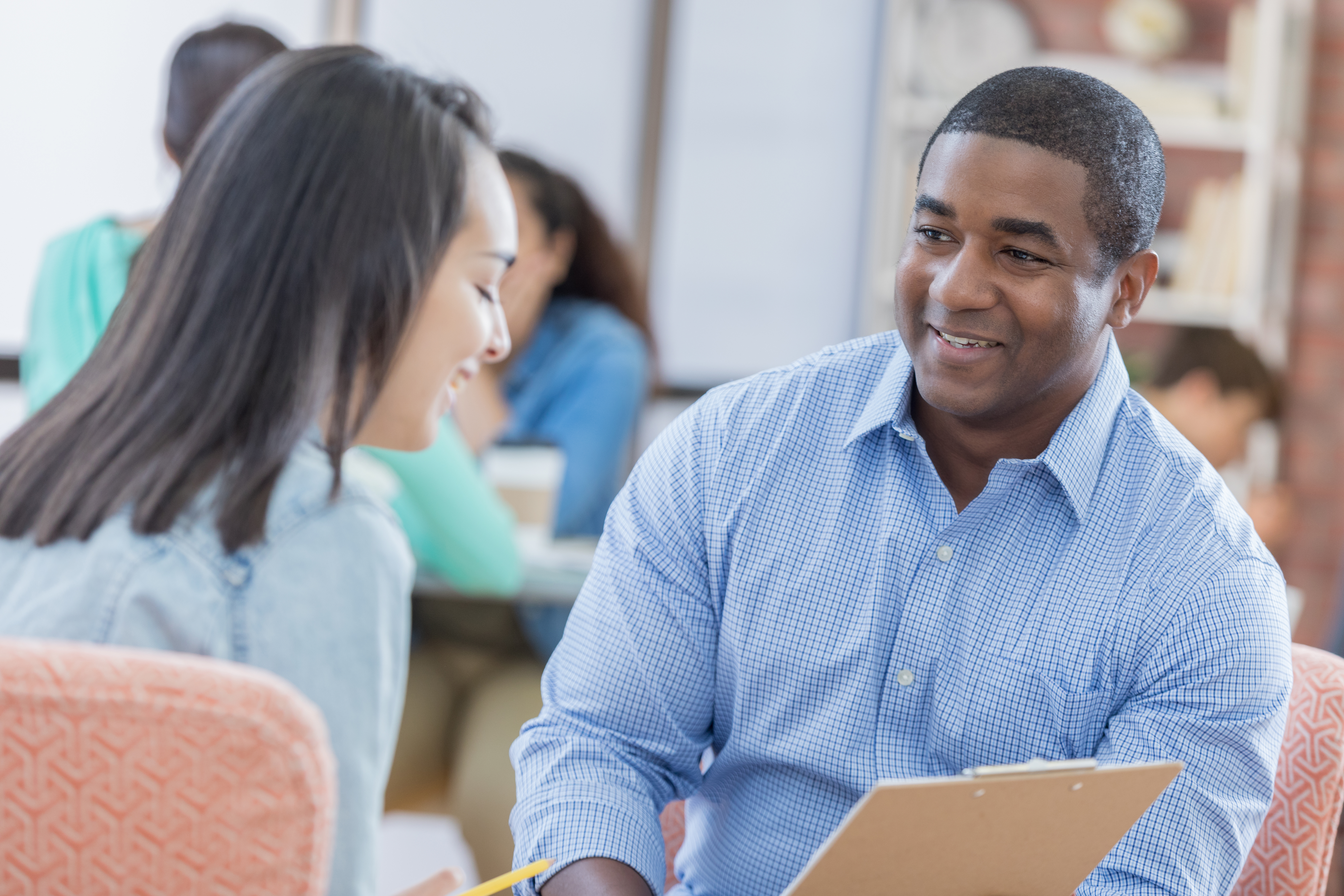 This coming fall I will enter my senior year at Lasell College in Newton, MA, a school that encourages internships. Not only do they make it a requirement in order to graduate, but internships also correlate with Lasell's "bringing the classroom to the real world" philosophy. I am grateful for my school's enthusiasm toward internships, because I am finding my own to be a very valuable experience.

I have been working as an intern here at MEFA since March, and I've learned a few things over the past few months about looking for and landing an internship that I would like to pass on to other students who might find it helpful.
Be open to taking an internship that isn't directly in your field. While this might not always be a good idea (I would check with faculty and students in your program of study), for me it has worked out well. Initially while trying to find an internship, I thought I wanted something that directly coincided with my major, Communications with a concentration in Journalism. However when I stumbled upon MEFA and the opportunity to be in their Marketing department, I knew I could glean a tremendous amount from the opportunity. I am learning not only about marketing, but also about college financing, college savings programs, and customer service. I feel good about having the chance to help families make higher education a possibility.
Be yourself in the interview. The interview process is never easy, however it is important to represent yourself honestly and also be confident in your capabilities. The interview is also for you to determine if the interviewer seems to take an interest in interns, and if the atmosphere seems like a place you will want to spend time and where you will grow and learn.
Be prepared to be overwhelmed, and take notes! My first day as an intern was a busy one filled with training, training, and more training! I absorbed so much information that day and in the following weeks. I learned to always carry a pen and notepad to be able to jot down important tidbits of information that could be referenced later.
Pay attention to the employment experience. Observe things such as the size of the company, the structure, and the atmosphere. Is there a lot of interaction between employees or do people work independently? Is there a community feel? Can you tell if employees like their work? Does the work feel important? Interesting to you? Relevant to the world? Are the tasks varied or more in depth? These details can help you decide if you would like to work for the organization where you are interning and also give you valuable information about the type of organization you might like to work for after graduation.
Be open to assisting on a variety of tasks. And note that some of these duties might be outside of the original job description. This comment may make you think of The Devil Wears Prada, the movie where Anna Hathaway is reduced to fetching coffee and organizing fashion closets by color. However, as an intern, I do a ton of hands-on work that enables me to learn more about the organization and the work. Helping out with a quick task that no one has time for has given me additional insight into all that happens here and has allowed me to work with a number of the directors that I may not have been able to work with otherwise.
Show your work ethic right away. Even if you won't stay at this employer, there are certain qualities of an employee that will be generally valued and will help you receive a terrific reference. I try to get as much stuff done as possible in one day. The thought of leaving tasks for the following day makes me cringe. I truly make it a priority to get everything done before I head home for the night and start fresh the next day. I also try to get in early and stay late when I can. I've also found it is important to dress appropriately. Notice what others wear and keep in mind that you are representing your organization when you are on working hours.
Participate. Whether you are interning for a bigger company or a small one of only ten people, it is crucial to get involved while also making the best out of every interaction, conversation, and experience. Right away I joined the MEFA luncheon salad club, which has given me the opportunity to interact with employees from other departments and have great conversations in the lunchroom. I was also able to take part in a very fun event supporting colleagues that ran the J.P. Morgan Corporate Challenge, helping me to further connect with coworkers.
As I think about where I was prior to getting an internship to actually starting one, I know more than ever that MEFA was the perfect fit for me. Although my internship with MEFA concludes in August, I am beyond thankful for the people I've met and the things I've learned thus far. It has been an educational and impactful experience.
Sign Up for Emails
Sign up for relevant, helpful college planning emails.