MEFA Pathway
It's Easy to Register for an Account in MEFA Pathway
Steps include navigating to the registration page, entering your information, selecting your graduation year, and creating security questions.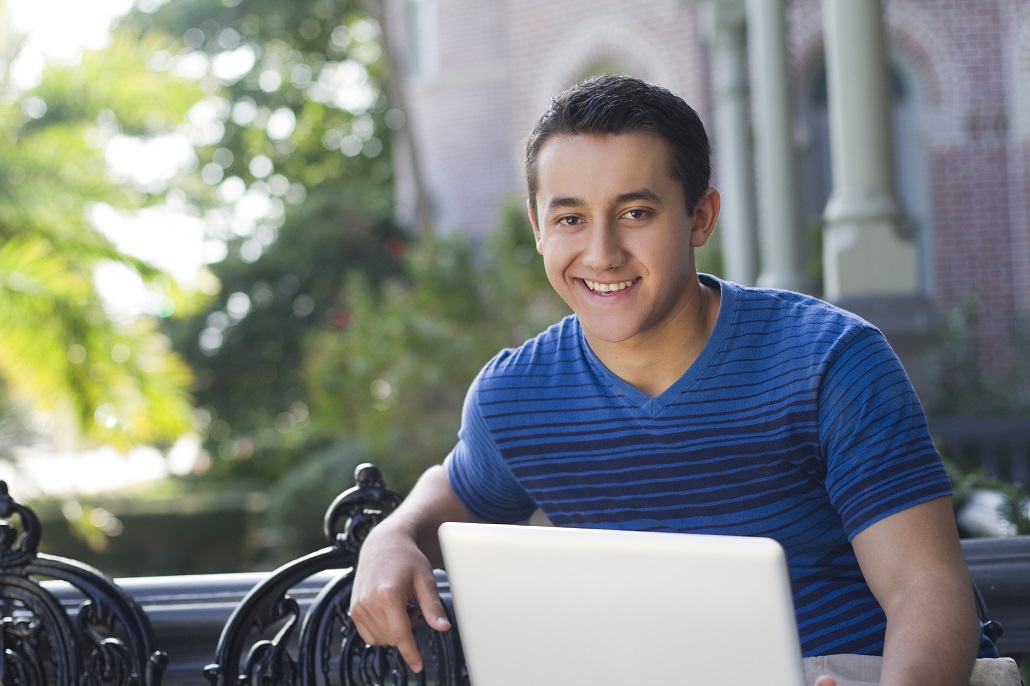 As students progress through the middle and high school years, it's important for them to make a post-secondary plan. MEFA Pathway, our free college and career planning portal, can guide students through every step of that planning. The resource provides tools and activities to help students learn more about themselves, set goals for the future, and put a strategic plan in place to meet academic and career benchmarks.
It's easy for students to create an account in MEFA Pathway and instantly gain access to the powerful tools and information offered in the platform. They just need to follow the steps below.
Step 1
Start at mefapathway.org
Select "I Am a Student"
On the next page click "Register Here"
Step 2
 Fill in the following information                                                                                                                
First Name
Last Name
Date of Birth
City/Town School is in
School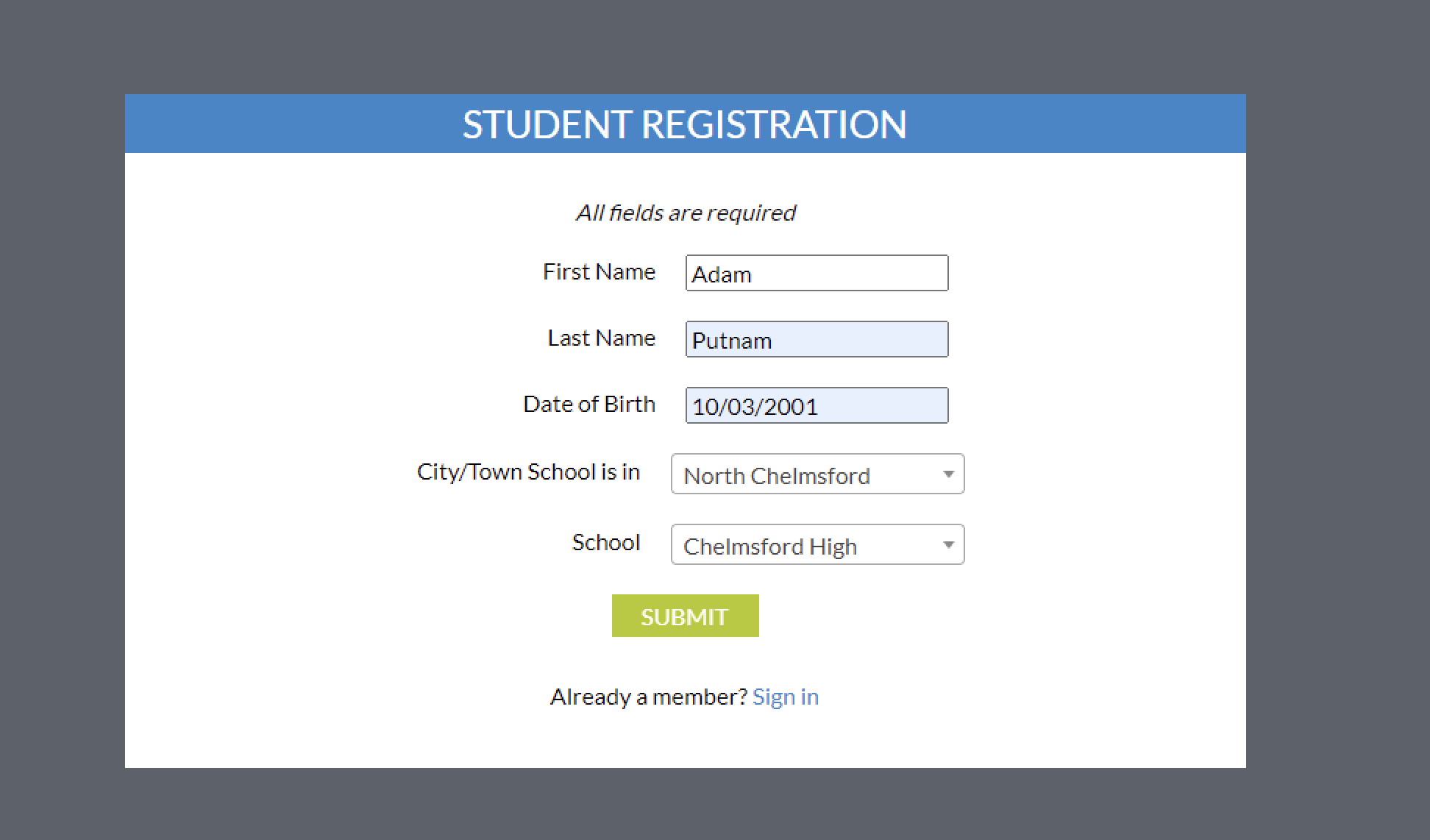 Step 3
Fill in the following information
Address
City
Zip
Expected Year of High School Graduation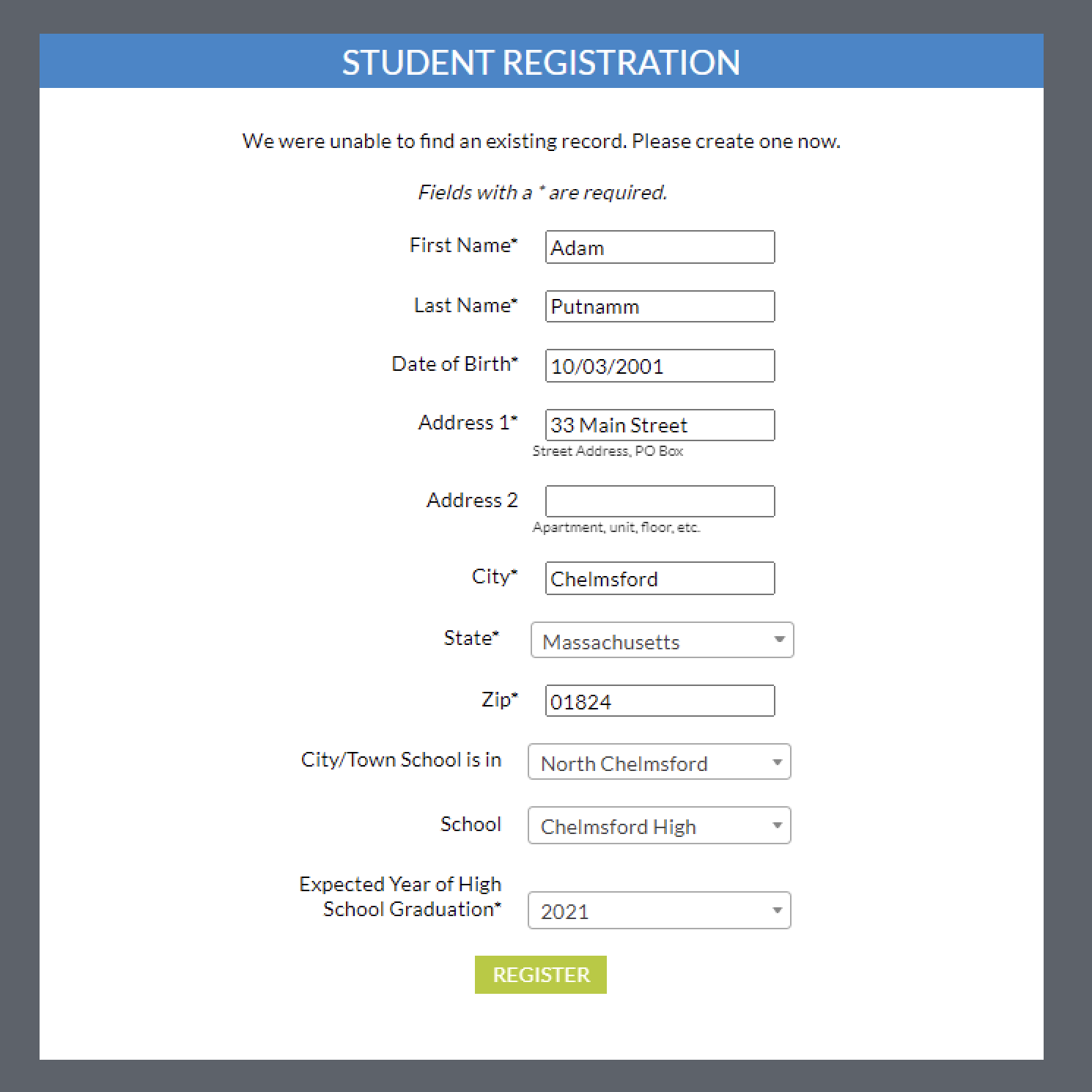 Step 4
Fill in the following information and agree to the MEFA Pathway Terms of Service and Privacy Policy
Username
Email
Password
2 Security Questions and Answers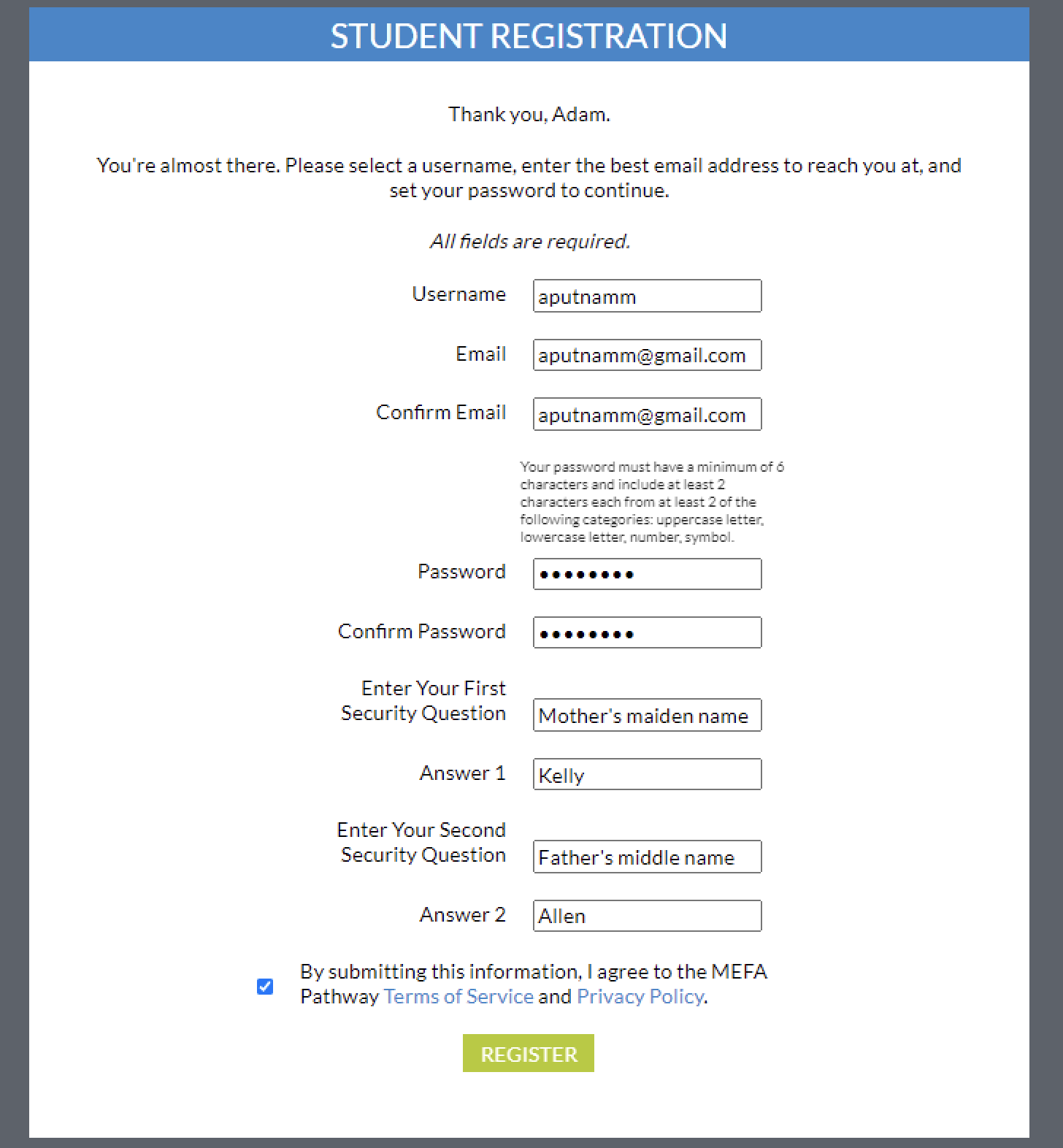 Tips:
Bookmark mefapathway.org
Use the name that appears on official school documents such as your report card (capitalize the first letter of your first and last name)
Do not use any saved information from a previous website
Use the proper format for your date of birth (MM/DD/YYYY)
Double check that all information is correct before you moving on to the next step
Follow the required format for your password
Finally, Watch our How it Works video to get a quick overview of the features that MEFA Pathway has to offer and see how the platform can help guide you through your college and career planning journey.
Sign Up for Emails
Sign up for relevant, helpful college planning emails.