Paying for College
The Future is Here: College Decision Time
Learn more about MEFA's How to Pay for College program, which helps families make the college decision.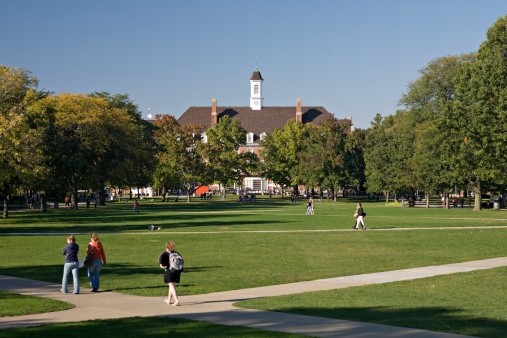 It's an exciting time here at MEFA, as we transition into one of our favorite seasons of the year – helping high school seniors and their families with the college decision and enrollment process. If there's a college-bound student in your household, you're likely anticipating the arrival of college acceptances and financial aid offers, and you may be overwhelmed with the decision that needs to be made in the coming weeks. We understand your stress. Determining where to attend college, and more importantly, how to pay for it, can bring headaches, heartache and a good amount of confusion to the lives of high school students and their parents. In recognition of this significant and overwhelming process, folks here at MEFA put their heads together five years ago and developed a program to offer valuable and timely assistance to Massachusetts families making the college enrollment decision. Welcome to: How to Pay for College.

MEFA's How to Pay for College program aims to provide college-bound students and their parents with all the knowledge and tools they need to make the decision (and make it wisely) of where to attend college and how to pay for it. We've got webinars scheduled to provide information and advice to families. Attend one of these webinars to receive a thorough overview of financial aid offers, payment plans, student loans and the college bill. If you can't attend a live webinar, or miss the ones scheduled, you can watch our recording anytime.

You can also head over to our website for How to Pay for College guidance and resources. Hoping to better understand the terms used on those financial aid offers? We've got a web page for that. Want to determine exactly what you'll owe at each college or university? Take a look at our College Cost Calculator. Need to create your personal plan to finance college costs? Read our wise borrowing tips and employ our Student Loan Payment Calculator.

Have any additional questions or just want to talk this thing out? Call us! We're here all day, and you can always email us too. You can also sign up for MEFA emails right on our website to ensure that you receive the great little snippets of information that we send out every few weeks to ensure that families are on track with the entire college planning process. We're looking forward to journeying with you through this exciting time. Good luck with those decisions, and we'll talk to you soon.
Sign Up for Emails
Sign up for relevant, helpful college planning emails.