Paying for College
Before You Borrow: Tips For College Loans
Tips for borrowing student loans include not rushing, exploring options, choosing your loan carefully, and talking with your financial aid office.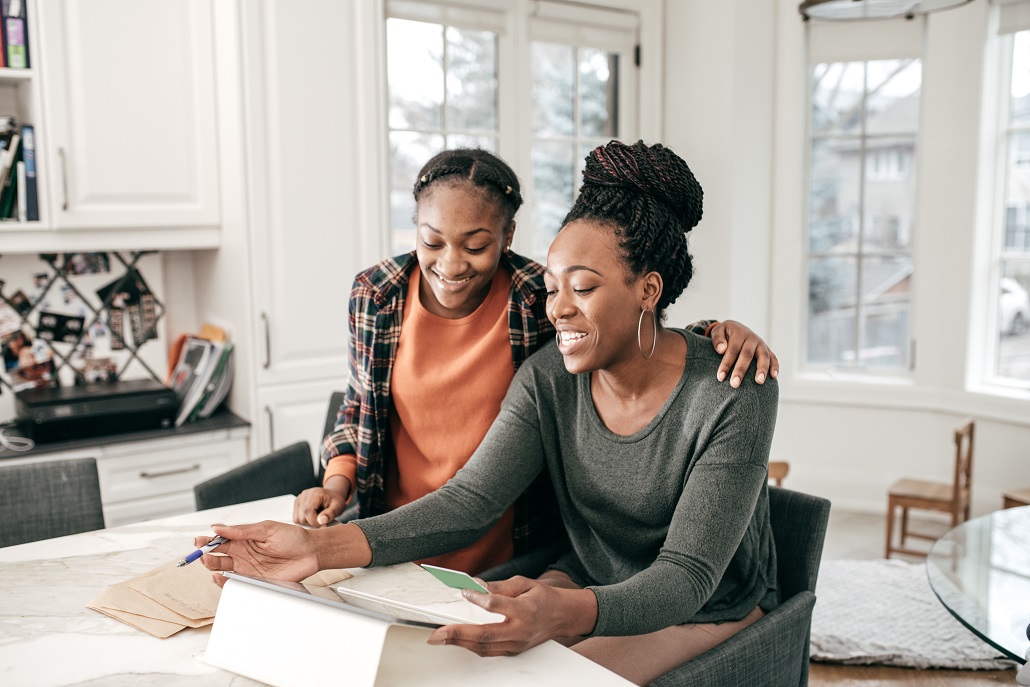 It's now summer, which means colleges are looking for families to start thinking about paying their first semester bill. If you don't have your college financing set yet, don't let a feeling of urgency lead you to bad choices. Quick doesn't have to be the opposite of wise. Take a deep breath, and a step back, and get a full picture of where you are and how to direct your next steps.
Don't rush
You still have time. One of the most popular questions around this time of year is, "If I am applying for a loan, how long does the process take?" For MEFA, and most other lenders, you can do everything you need to do in an afternoon. You can apply online or over the phone for a MEFA loan in about 15 minutes, and will be notified of your credit decision within a few seconds. Assuming you are approved, the next step is to choose your loan option, and sign your loan paperwork. This can usually be done online, and at the very least your paperwork can be printed, signed, and faxed in. The college is then required to certify or formally accept your loan. Once this is done, actually getting the funds to the college will take at minimum 2 weeks. But even if it's past your college's due date, talk with your financial aid office - they will allow you to begin classes while they await the actual disbursement.
Explore other options before borrowing
Being a wise borrower means paying whatever you can out of pocket before you borrow a loan. One of the most effective ways to do that is to sign up for an interest-free monthly payment plan. Colleges offer these plans, usually through an outside provider. After a small fee ($60 or so), they allow you to make some amount of payment money toward your college expenses every month. For example, if you make a $200 monthly payment for 10 months, that's $2,000 paid directly against your college balance. It's also $2,000 that you're not borrowing and repaying with interest over the next 10 or 15 years. You may think that you have missed this opportunity since most payment plans begin in May or June, but you can still work with the financial aid office to set up a plan that fits your needs.
Choose your loan carefully
It's likely that any college loan will be with you for a long time. Don't pick the first loan you see. Instead, view all of your options. The easiest thing to compare is the interest rate. For loans, a lower interest rate is better. Also find out if the interest rate is fixed or variable. This will determine if your monthly payment is the same each month (fixed) or changes with the market (variable). Find out the monthly payment amount for each loan. And note whether you have to start repaying right away or can defer repayment during the college years. And if graduate school is in the plans, how will you repay your loan during that time? MEFA offers a webinar on how to compare loan options. You can view it here.
Talk with you financial aid office
If you have questions about the amount you can borrow in a college loan, speak with your school's financial aid office. As a rule, the college can't accept loan money in excess of the cost of attendance minus any financial aid you've already received. And it's up to the college to set that cost of attendance amount and determine if it includes things like off campus housing, computers, or transportation. If you include money for your off-campus apartment rent in your loan, for example, and the college has no idea why it's there, they may reduce the loan amount. Make sure you communicate your intentions with the financial aid office ahead of time.
As you explore your college loan options, know that we're here at MEFA to walk your through the process and answer any of your questions. We can explain interest rates, fees, and each step within your loan timeline. Email us anytime at collegeplanning@mefa.org, or call us at (800) 449-MEFA (6332).
Sign Up for Emails
Sign up for relevant, helpful college planning emails.