Partner Spotlight
Blackstone Valley Education Foundation Helping Students Grow
Learn about Blackstone Valley Education Foundation, how they create the programs, what criteria students must adhere to, how many students participate, and what the benefits of the program are for students, local businesses, and community partners.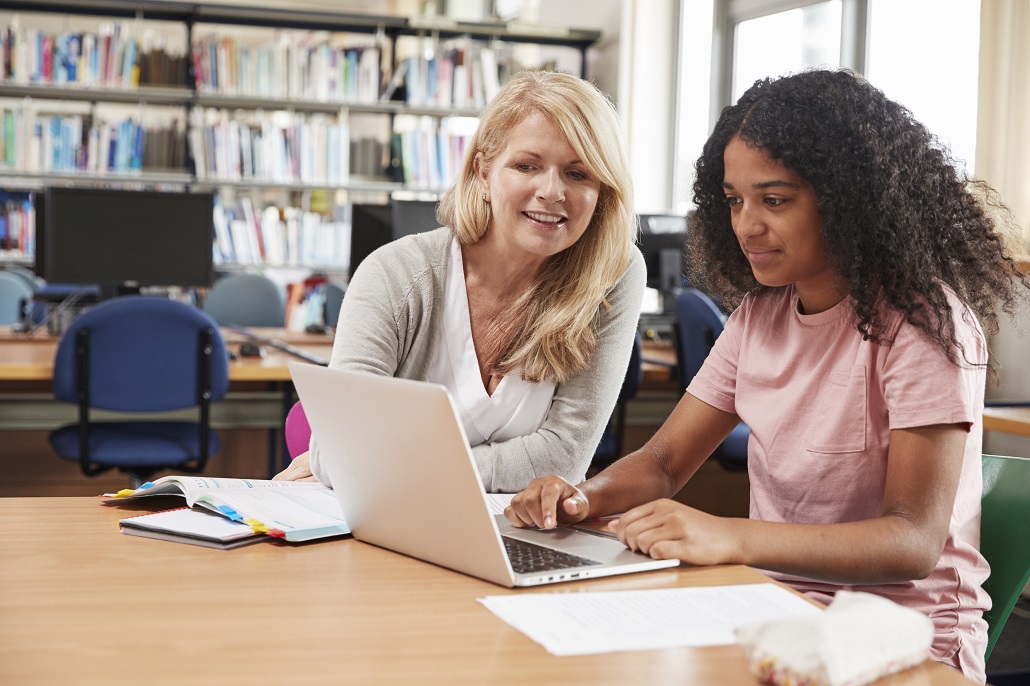 MEFA has been a proud sponsor of the Blackstone Valley Education Foundation (BVEF) for 3 years. The foundation was originally a subcommittee of the Blackstone Valley Chamber of Commerce and became its own nonprofit in 1999. BVEF connects member schools with local businesses to prepare students for the workforce, whether they start working after high school or college. BVEF's 15 member and affiliate member school districts take part in beneficial programs and services thanks to the strong partnerships with local businesses and community organizations.
I interviewed Erika Baum, who has been serving as Executive Director at BVEF for nine years, to talk about the program.
JBP: How do you come up with the programs that are offered?
EB: We have representatives from each of the member districts that we meet with regularly throughout the year and we use them as a sounding board as one of the ways to figure out the needs and wants of the students, educators, businesses, and community organizations.
JBP: Are there criteria that students in the schools have to adhere to in order to take part in a program?
EB: Criteria differ from program to program. For the Blackstone Valley Valued Leadership Academy, for example, we believe that the staff and the teachers in each school know their students the best, so although we have a written application the student has to submit, the schools each have their own process in selecting the students.   
In the selection of students, we encourage the schools to think about the specifics of the programs and their focus. For example, for the Leadership Academy, we ask schools to think about not only students who are great leaders but also students that could be influenced positively by their peers and be brought out of their shell. We typically end up with 25 students that can really learn from one another. 
JBP: How many students take advantage of the programs offered?
EB: To date, we have just under 10,000 students and educators engaged and have connected 160 business and community organizations to the schools.
JBP: Do students have to apply every year? 
EB: It's literally event to event. A student could attend a manufacturing event in grade 7 and then not in grade 8. We really leave it up to the schools and they tend to choose different students each year so they're spreading the wealth. 
JBP: What do you think the biggest benefit is for students? For local businesses? For community partners?
EB: For students, I would say the entire experience but specifically the career awareness, exploration, and exposure. In addition, the unique experiences that they have, and the interactions with professionals in various career sectors that they are truly interested in. As a result, the students are learning and practicing essential workforce skills in a more natural setting. Also, there have been instances where students have been able to transition from an intern into an entry-level position in the company.
For businesses, a partnership starts to form. A lot of the conversation surrounds business initiatives and we are often able to find ways to help them support their own initiatives. It's a benefit for everyone.
JBP: Is there a particular student experience that stands out that you could share?
EB: One young man stands out to me during last year's graduation. I was walking through and stopped and couldn't really figure out what his project was about. So I asked him to explain and he replied that he had taught yoga and mindfulness to his peers and teachers. So I said, "well, tell me about it, why this and how did it go?" His reply, he was so honest, he said, "well, I'm not really well-liked and that's really hard so I started doing yoga and mindfulness for myself and it helped me to feel a little bit better about myself. So I decided, if it helped me, maybe it could help other people too." This student really had to use those leadership skills and even though he had some odds stacked against him, he said it went phenomenally well and there was such an interest, people thanked him and that he has friends now, feels better about himself, and has confidence and if he hadn't participated in the Leadership Academy he wouldn't have ever done that. So, that has really stuck with me. 
Another example is speaking with the younger, middle school-age students and having conversations with them after they start interacting with people at the businesses and how that sparks interest and excitement in pursuing a career. And that many businesses appear like families, they have fun together, and students realize that this aspect is something that is important to them and something they will look for in a position. For me, it brought forth that of course developing skills and the know-hows are important, and while we are focused on those pieces, all of the other values that are so critical and important really do make their way into students' lives. 
Sign Up for Emails
Sign up for relevant, helpful college planning emails.