Admissions
Answering Your College Admissions Questions
Learn about the typical number of colleges to apply to, early action and early decision deadlines, if financial aid comes with acceptance letters, who to ask for letters of recommendation, the best topics for college essays, and more.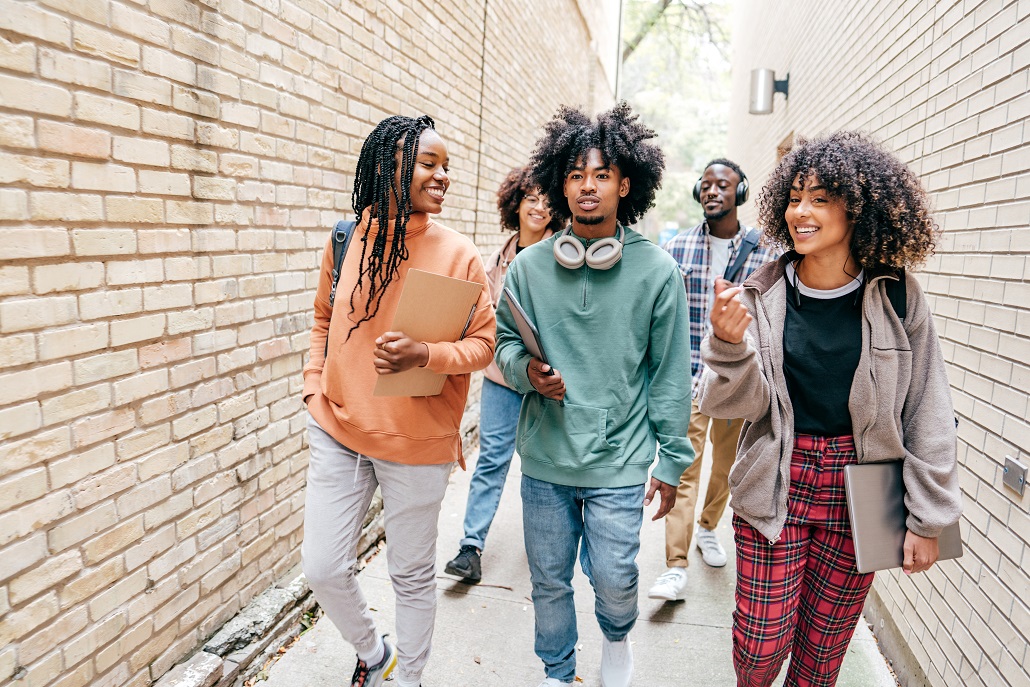 Our live College Admissions webinars offer attendees the opportunity to ask our expert presenter questions in real time, and we love how many individuals take advantage of this feature. We compiled some of the great questions we received in our last event and answered them below. Interested in attending a live webinar? Take a walk through our events page to see what's coming up.
What is a typical number of colleges to apply to (total)?
Though there's not one exact right number of schools where students should apply, it's often recommended that students apply to at least two likely schools (those that will probably accept the student), at least two possible/target schools (those where the student has a solid chance of getting admitted), and at least two reach schools (those that might be a challenge for acceptance). Students applying to more upper tier schools may want to increase those numbers, as acceptance rates decline as the competitiveness of a school increases. 
Do colleges have different deadlines for Early Action and Early Decision?
It depends on the school, but many colleges do have different deadlines for Early Action and Early Decision. In addition, a school may offer different phases of Early Action and/or Early Decision, so you may see different deadlines for Early Action I and II or Early Decision I and II. In the early fall of senior year, before you begin the admissions process, check each college's website for their deadlines, and create a calendar with all relevant dates to keep yourself organized.
Do most colleges offer Early Action?
Many colleges offer Early Action (close to 500) but there are also hundreds of colleges that don't. Some offer Early Decision instead, while others just offer a Regular Decision process, or a Rolling Decision process. Check each college's admissions webpage to find out the different processes offered, and their deadlines.
Will my financial aid offer come with my Early Decision acceptance letter?
Yes, in most cases, when a college sends out their Early Decision acceptance letters, they will send their financial aid offers at the same time, as long as the student has submitted a complete financial aid application.
Are SAT IIs still a thing?
The SAT II, also known as the SAT Subject Tests, were standardized tests focused on a specific subject, such as science or math. Some colleges required them within the application process. The College Board, who administered the SAT II, discontinued the tests in 2021 to reduce college application requirements for students and because AP exams often fulfill the same need to test a specific subject.
When should students ask for letters of recommendation?
Junior year teachers are usually the best teachers to provide a letter of recommendation for a student, as they are the teachers who have taught the student for a full academic year most recently. It is advised that students ask their teachers for a letter of recommendation at the end of junior year before leaving for the summer break. This gives teachers plenty of time to write the letter of recommendation, whether they decide to do so in the spring, summer, or early fall. Students should check with their high school to find out if they have a specific procedure for requesting letters of recommendation. Some have a specific form or online process.
What's the best topic for the college essay?
There's no ultimate best topic for the college essay, but there are some best practices. Answer the question asked. Make the essay personal. Write about something that interests you. And never plagiarize. We have some ideas for general essay topics in our post here.
Our How to Apply to College webpage has other helpful guidance on the college admissions process, and links out to several other resources. Bookmark it to help you through the next several months.
Sign Up for Emails
Sign up for relevant, helpful college planning emails.