Admissions
Advice for High School Seniors
Tasks include finalizing the college list, writing the college essay, registering for the fall SAT/ACT, ensuring teacher recommendations have been secured, and planning last-minute college visits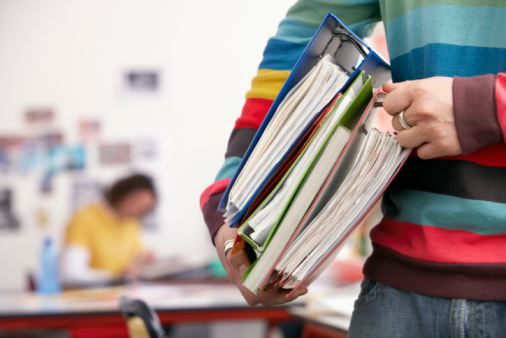 Students beginning their high school senior year in the next few days have a lot to juggle: academics, club meetings, sports practice, catching up with friends, and of course, college applications. One of our recent emails highlighted the five things that high school seniors should do now to prepare for college application season. If you didn't catch that email, we've included the list below. Use this checklist to get your bearings and make sure you're on track for senior year.
1. Finalize the college list
Have you determined all of the colleges where you plan to apply? Do you have a comprehensive list, including schools where you are likely to be admitted, and a few that might be a reach? Also make sure that there is at least one financially safe school on your list. And remember, if you are applying Early Action or Early Decision, the application deadlines will be coming soon! Firm up your list so you're prepared to access and start your applications in the coming weeks.
2. Write that college essay
If brainstorming on the college application essay hasn't yet begun, start NOW. Make a goal to complete a draft of your essay before the end of September. Many colleges have already posted their essay questions online, and the Common Application, used by over 500 colleges in the country, has their essay topics listed right on their website.
3. Register for the fall SAT or ACT
Most college applications require scores from one of two standardized tests. You may take the SAT in October, November, and December, while the ACT has test dates in September, October, and December. You can register for both tests right online.
4. Ensure teacher recommendations have been secured
Have you asked all of the appropriate teachers for a letter of recommendation? If not, make sure that's first on your to-do list as the school year begins. We have some pointers about going through the process.
5. Plan last-minute college visits
If there are colleges on your list that you haven't yet seen, visit those campuses in the next few weeks, if possible. Colleges are already back in session, so you'll see each school in its academic year busyness and rhythm.
Stay in touch with MEFA throughout this college application season. If you're not yet on our email list, you can sign up here. We'll continue to provide tips and guidance throughout the year and point you to resources to help you through the process.
Sign Up for Emails
Sign up for relevant, helpful college planning emails.