Financial Aid
A Powerful Financial Aid Tool for School Counselors
Counselors can learn about the FAFSA Completion Tool, what it shows you, how to use and access it, and how this tool can help you take school-wide action when it comes to getting students to complete the FAFSA.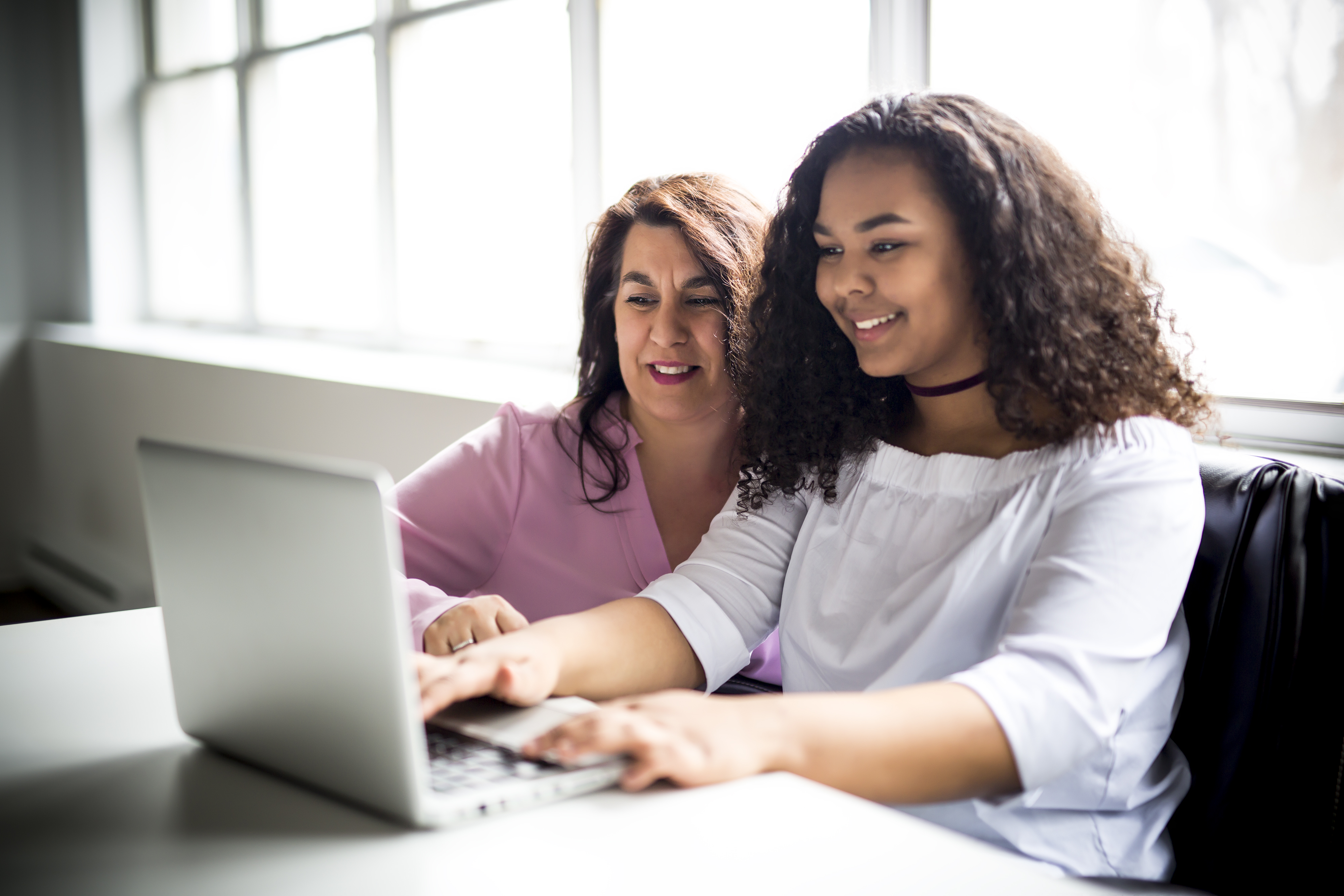 The FAFSA® is the most important application for college financial aid. It provides students with grants, work programs, and low-cost student loans to help pay for college costs, and it's free to complete. Unfortunately, many students still don't submit the FAFSA, and as a result, lose access to funding that could help them obtain a college degree.
College enrollment rates have dropped significantly since the beginning of the pandemic.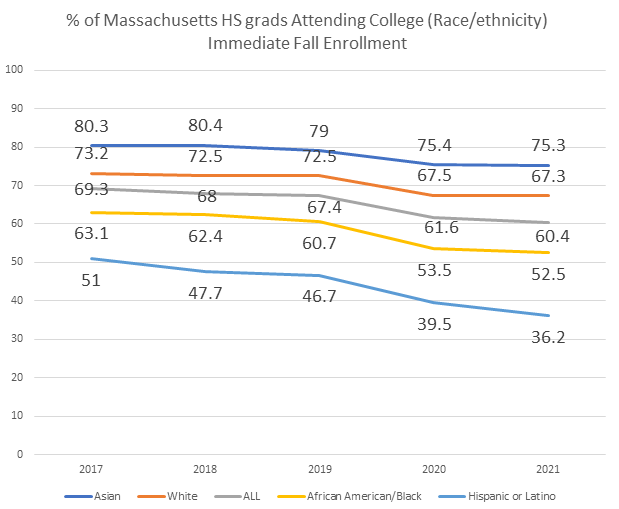 Additionally, during the pandemic, the opportunity gaps in FAFSA completion particularly for low-income students, students with disabilities, English learners, and Black and Latino students continue to be daunting despite great efforts by school counselors and administrators and college access programs
.
There are significant financial aid resources available for students at the state and federal level and affordable opportunities offered by our state public universities and colleges. As we begin to redouble our efforts towards FAFSA completion, we would like to introduce to you the Commonwealth's FAFSA Completion Tool.
What is the FAFSA Completion Tool?

The FAFSA Completion Tool is an online resource that allows school counselors to see which students have completed and submitted the FAFSA. In January 2018, school counselors across the Commonwealth gained access to data that lets them know the FAFSA completion status for each student in their school, which in turn can help counselors encourage students who have yet to complete the FAFSA to get it submitted. These changes came from advocacy from the field including the Reach Higher Massachusetts team and the Massachusetts Counselor's Association (MASCA) who pushed hard to get a tool in the hands of counselors to better target their FAFSA completion efforts.

How can school counselors access the tool?

Counselors can log into Edwin, the Massachusetts education platform in the Executive Office of Education portal, and find the data there. Edwin is provided by the MA Department of Elementary and Secondary Education (DESE), however your school district provides access for you. To find who in your district can give you access, go here.
What does the FAFSA Completion Tool exactly show you?

There is a FAFSA folder within Edwin where you can find your district's information. It is here where you can find a school level report or a student-by-student report, based on each student's FAFSA status (Complete, Incomplete, or Not Found). If you can't find FAFSA data for the student, it means the FAFSA hasn't yet been started. The tool includes reasons that a FAFSA is not yet complete, for example a missing signature or a Social Security number mismatch. The Department uses a matching algorithm to use district reported SIMS data with data provided by the U.S. Department of Education (ED) multiple times a week starting in late October. To assist in finding students who may have submitted different information to ED versus to the school (usually different names or birthdates), the tool also provides an unmatched file for students that indicated that they attended a specific high school. Information about the report is here.

How do school counselors use the tool?

By accessing this information for students, counselors can guide students who have yet to complete the FAFSA through the steps needed to submit a correctly completed FAFSA. Counselors can also target students to attend events like FAFSA Day, or other events where they can get free help completing the FAFSA.

As counselors use this tool, what steps can they take to help students with the FAFSA?

Once you see that you need more students to complete the FAFSA, you can take school-wide action. You can plan a FAFSA night for your school. You can invite financial aid representatives from a local college or university to come help families complete the FAFSA. That's a win-win, as it offers free expertise and help to families and exposure for colleges. It's fun to have a FAFSA completion competition with a neighboring high school, or to have an "Opening Day" party when the FAFSA becomes available on October 1st (note that it will be delayed until December 2023 for families completing the 2024-25 application). There's a lot you can do to get the word out about the FAFSA and financial aid. Parents are afraid of the FAFSA. We want to help families feel empowered, and to know that completing the FAFSA isn't difficult, especially with the help that's out there. It provides free money for college! We just need to educate students and families and provide them with the resources to take the fear out of the process.
Sign Up for Emails
Sign up for relevant, helpful college planning emails.