Admissions
4 Tips for Taking the ACT®
Tips include know what content to expect, be strategic with your time, plan ahead for when you'd like to take the test, and know about free ACT prep resources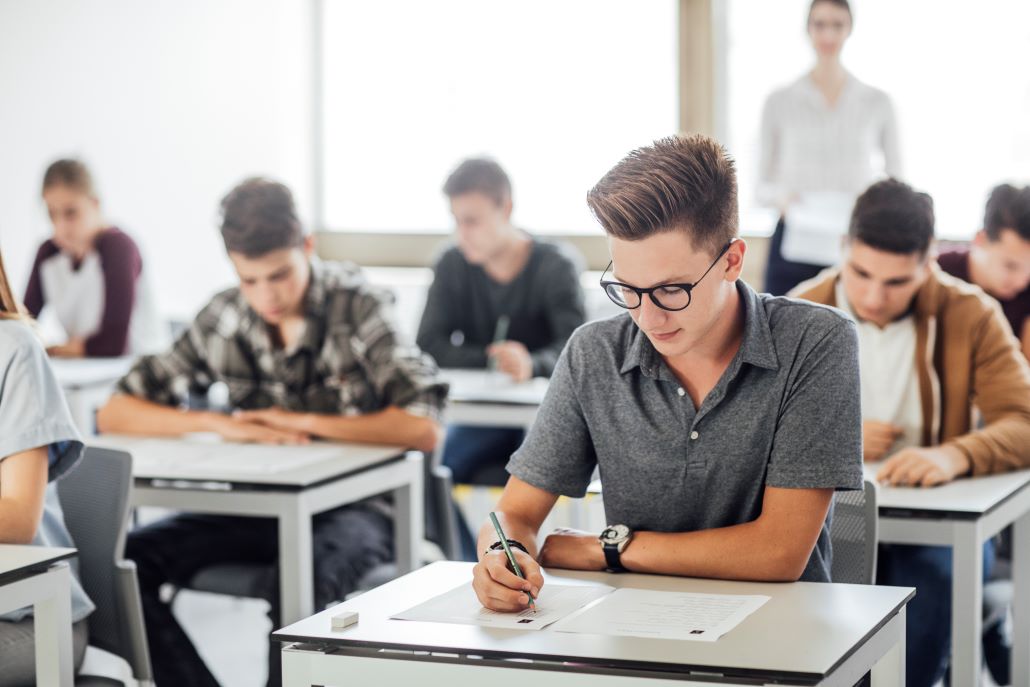 The ACT is one of the nation's two most widely used college entrance exams, and is accepted by all colleges and universities in the United States. It's helpful to have a plan of action before you tackle the ACT in order to ensure that you perform at your absolute best. If your son or daughter plans to take the ACT anytime soon, pass along the list below. I've put together four key tips that are essential to know before you take the exam.
Know what content to expect. The ACT is designed to measure the knowledge and skills you have acquired throughout your education in English, Math, Reading, and Science (and Writing, if you choose to take the ACT with Writing). The best preparation for scoring well on the ACT is to take a rigorous high school curriculum.
Be strategic with your time. The ACT is scored based on your correct answers, which means that you'll want to have a test-taking strategy heading into the test. Answer the easy questions first – skip the questions you find difficult and go back after answering the ones that you know. It's in your best interest to answer every question, even if that means making good guesses before time runs out. Some students say that wearing a watch for the test helps them keep a close eye on their time (but keep in mind – no smart watches, fitness bands, or watch alarms are allowed!).
Plan ahead for when you'd like to take the test. Make sure that you're giving yourself enough time to get scores back, decide if you want to test again, and send scores to colleges. Most students take the ACT for the first time during their junior year. Data shows that most students' scores increase upon testing for a second time. If you know that you want to test again and want to use your first test to prepare, ACT offers a Test Information Release (TIR) on the December, April, and June test dates, allowing students to purchase a copy of the test questions and an answer key to use with a list of your answers.
Know about free ACT prep resources. To register for the test, visit actstudent.org. Here, you'll also find information about what the test covers in each content area, have an opportunity to take a practice test, and read test tips. You should also access opened.com, ACT's open-source library of educational games, videos, and practice questions. While you can use this site at any time, if you visit after you take the test, you can enter your ACT score and receive personalized suggestions on ways that you can improve your knowledge and skills.
About ACT: ACT is a mission-driven, non-profit organization dedicated to helping people achieve education and workplace success. As a trusted national leader in college and career readiness, ACT provides high-quality assessments grounded in nearly 60 years of research. While millions of individuals take the ACT test each year, that's just one aspect of ACT's work. From elementary school through career, ACT offers individuals a uniquely integrated set of solutions designed to provide personalized insights throughout their life. 
Sign Up for Emails
Sign up for relevant, helpful college planning emails.