An Important Message
Due to the current landscape related to COVID-19, MEFA recommends you carefully review your current and potential future benefits on your federal loans before refinancing with a private education loan. When you refinance your federal student loan debt with MEFA, you will lose current and future benefits associated with your federal student loan. Currently, there are changes that temporarily waive interest and suspend your obligation to make payments on federally held loans. You can learn more about these benefits by contacting your federal student loan servicer.
Free up money for other financial goals
With a MEFA REFI Loan, you can combine your existing student debt into one easy-to-manage loan.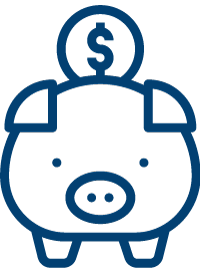 Low fixed and variable
interest rates**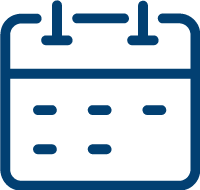 Flexible 7-, 10-, and 15-year repayment terms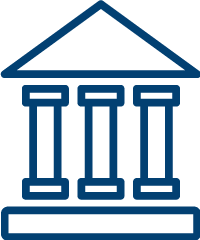 Private, federal, undergraduate, and graduate loans are eligible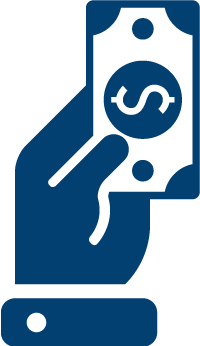 Find your rate in minutes without affecting your credit score
Why refinancing with MEFA might be right for you
At MEFA, we're on a mission to help you plan, save, and pay for college, before, while, and after you attend. Our goal is to help you save money on your student loan payments. Your education should propel you forward, not hold you back. Refinancing your student loans can allow you to take control of your finances and provide you greater financial freedom.
Find your rate in minutes without affecting your credit score
Frequently Asked Questions
What's the difference between student loans refinancing and consolidation?
Refinancing allows you to combine multiple student loans, both federal and private, into one new loan. Refinancing may result in a new, lower interest rate, which can equate to a lower monthly student loan payment and extra cash per month.
Consolidation allows you to combine only federal loans into one new federal loan through the Direct Consolidation Loan program offered by the federal government.
Want to learn more about refinancing vs. consolidation? Click here.
What documents and information will I need for the application?
Personal Documents: Proof of identity and Social Security number
Contact Information: Current address, phone number, and email address
Financial Information: Monthly income, housing costs, employment information, two most recent pay stubs or proof of income, and current billing statements for loans to refinance
Should I get a fixed or variable interest rate loan?
It all depends on your comfort level. Fixed rate loans have an interest rate that does not change over the term of the loan, so the monthly payment will always be the same. Variable rate loans have an interest rate that will rise and fall based on market interest rates, so your payments will do the same.
Disclosures
Our Application and Solicitation Disclosure provides all of the important details about our education refinancing loans.
*Weighted average reduction in interest rate is based on all MEFA REFI Loan borrowers who refinanced their loans from May 1, 2017 to June 30, 2020. For variable rate MEFA REFI Loans or refinanced variable rate loans, the reduction assumes that the variable interest rate in effect on the MEFA REFI Loan or the refinanced loan at the time of the refinancing continues in effect, or would have continued in effect, for the life of the applicable loan; depending on actual changes in the variable interest rate, the portion of the average reduction attributable to variable rate MEFA REFI Loans and variable rate refinanced loans could be higher or lower.
**The interest rate and monthly payment on a MEFA variable rate Education Refinancing Loan may increase or decrease as its index, the 1-Month London Interbank Offered Rate (LIBOR), or its replacement index or reference rate, fluctuates. Rate listed is as of 11/1/2020. Learn about LIBOR. Rates and offers subject to change. This offer is not transferable. All loans are subject to individual approval. Applicant must meet other eligibility and underwriting criteria to receive final approval of the refinancing loan.