Paying for College
The Role of the Co-Borrower: Whose Loan Is It, Anyway?
Learn what comes along with being a co-borrower, including the loan appearing on your credit report and receiving bills and statements.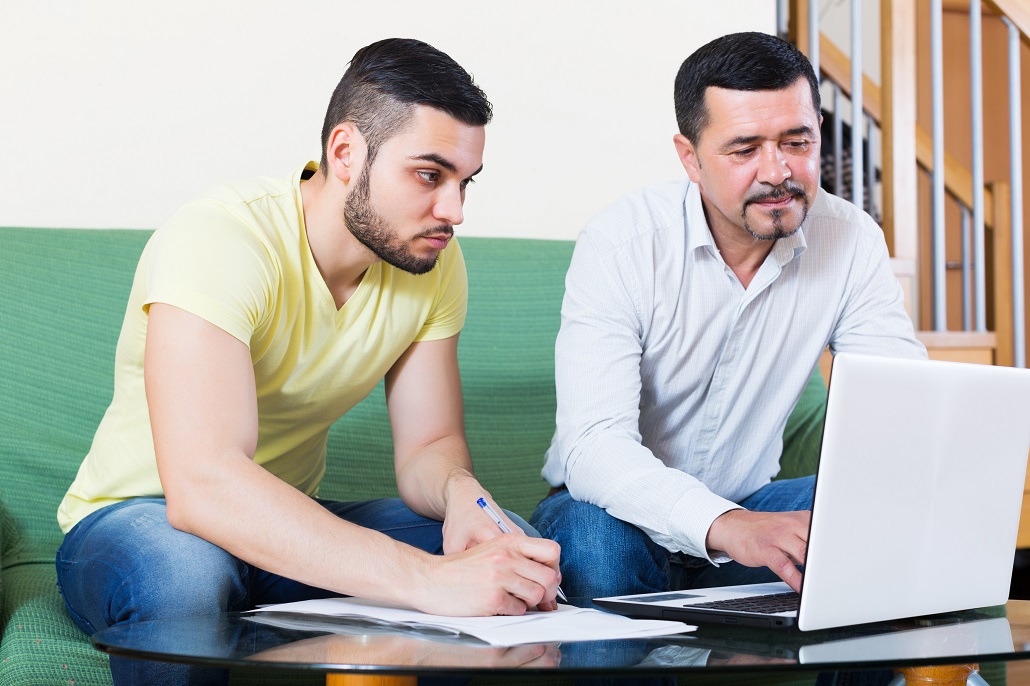 We hear so much about student loans that it's easy to see why many parents assume that any loan used for college is a "student loan," a loan borrowed solely by the student. But most loans are not.

The Federal Direct Student Loans that students receive after submitting the FAFSA® are one of the few true student loans, as they are in the student's name only (and are not contingent upon a credit check). If you have a student attending college who submitted the FAFSA, these loans have probably already been deducted from your bill. If you need to borrow another loan to cover this year's cost of attendance, you'll need to explore your private loan options.

Any student wishing to borrow a private loan will need a co-borrower with reputable credit history, as approval for private loans is usually contingent on at least one borrower meeting credit, and/or income requirements. Of course the vast majority of undergraduate students don't have the credit and income to be approved for a loan on their own, which is why they need a co-borrower. This is usually, though not necessarily, the parent.
What does this mean for the parent?
I hear from a lot of parents who say that they want the student to have the responsibility of paying for college, though they will help him or her get a loan. "It's his loan" they say "I'm just the co-borrower." But if you are on the loan as a co-borrower, you are just as responsible to repay the loan as the student. This loan will show up on your credit report. If the lender identifies you as the primary applicant, the bills or statements will be sent to you. If the loan payments fall behind, your credit will be affected along with the student's. In short, if you are a co-borrower, the loan is your loan just as much as it is the student's loan.

Some loans come with an option to remove the parent co-borrower after a certain period of on-time payments. One such loan is the MEFA Deferred Loan with Co-Borrower Release. But unless a loan specifies that a co-borrower release is an option, you should not assume it is the case.

If you are a co-borrower on a loan, and therefore equally responsible to repay, remember to take into account the monthly payments that you may be called upon to make. Remember that your student alone will already be responsible for the Federal Direct Student Loan payments when he or she leaves school.

Knowing your responsibility is an important part of being a wise borrower, and can help you avoid confusion and credit problems down the road. If you have questions about borrowing a private loan for college costs, reach out to us here at MEFA at (800) 449-MEFA (6332) or collegeplanning@mefa.org. We'll be happy to help.
Sign Up for Emails
Sign up for relevant, helpful college planning emails.