Paying for College
Veterans' Education Benefits Q&A
Learn how to communicate to a school that you'll be using Post-9/11 GI Bill Benefits, when you can use the Montgomery GI Bill, how to use the STEM extension, and when to apply for Yellow Ribbon benefits.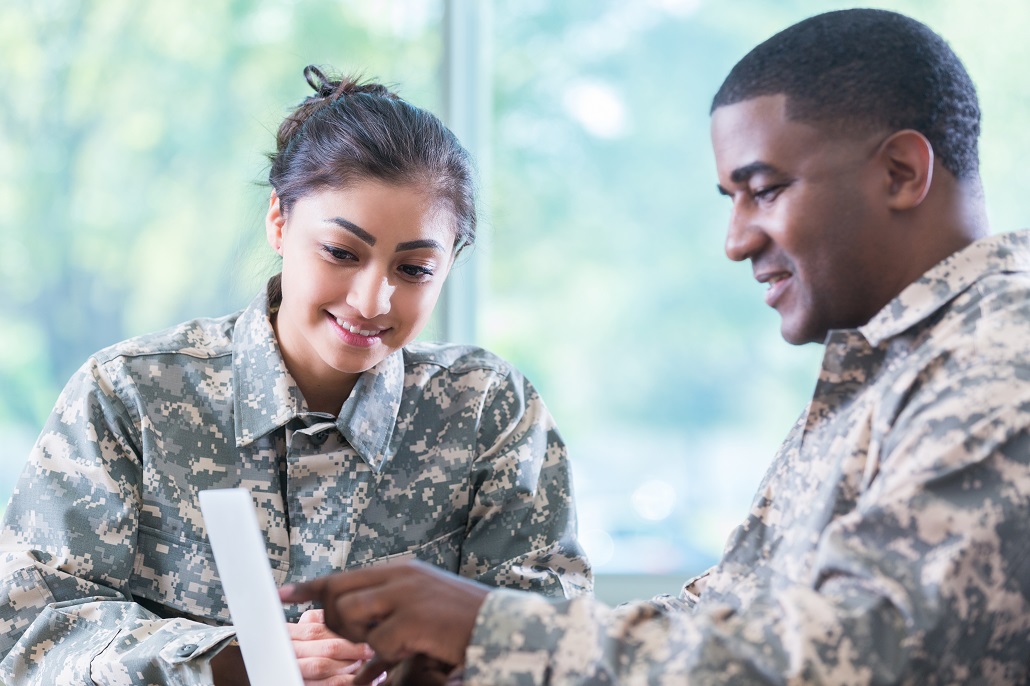 If you're a serviceperson or Veteran of the armed forces, or a family member of one, you may have monetary benefits that you can use to pay for higher education costs. We recently hosted a webinar featuring Nick Charrette, Assistant Director of Veterans Upward Bound, who provided us a helpful overview of those education benefits. You can watch the recording of that presentation online here anytime. We received some follow-up questions from webinar attendees, so reached out to Nick once again to provide us some answers. We've outlined that back-and-forth below.
Q: You said to not report VA Benefits on the FAFSA®, so when and how do I communicate to a school that I will be using my Post-9/11 GI Bill Benefits?
A: Most schools will have two relevant questions on their application for admission: 1) Are you a Veteran? and 2) Do you plan to use VA education benefits to pay for school? Generally, this will trigger most schools to reach out to you for a Certificate of Eligibility (COE) for a GI Bill or a letter from Veterans Readiness and Employment (VR&E). Regardless, it is still smart to reach out to the school's Veterans' representative, admissions office, and financial services office to ensure that they are aware of your benefits and to receive specific guidance from them on their institution's policies.
Q: If you bought into the Montgomery GI Bill (MGIB), can you use it after you completely exhaust your Post-9/11 GI Bill?
A: Veterans are generally subject to 48 months maximum for VA education benefits. There has been ongoing legislation concerning the above scenario, but as of right now, Veterans cannot use both. Advocates have been fighting to allow Veterans to fully exhaust 36 months of MGIB, and then use 12 months of Post-9/11 GI Bill. This is still being resolved. However, regardless of future outcomes/changes, it is important to remember that the decision to switch from the MGIB to the Post-9/11 GI Bill is an irrevocable decision. Once you elect the Post-9/11 GI Bill, you cannot use MGIB. However, upon exhaustion of your 36 months of Post-9/11 GI Bill, you are entitled to a $1,200 refund equal to the contributions the Veteran made in Initial Entry Training for MGIB.
Q: I am studying under the Post-9/11 GI Bill and I plan on applying for graduate school. If I apply for the STEM extension, will it carry over into my first semester of graduate school?
A: Generally, the Post-9/11 GI Bill STEM extension only covers undergraduate STEM degrees. The remaining months cannot be saved or used for a separate degree. There are instances where Veterans can apply for the extension if they meet certain requirements, but it cannot be used on an undergraduate degree and rolled over into graduate school.
Q: I bought into the MGIB. Can I top it off to 48 months of benefits if I use the STEM extension?
A: The STEM extension is only available to those utilizing the Post-9/11 GI Bill. As stated above, you cannot use the Post-9/11 GI Bill and then switch to the MGIB.
 Q: When will I apply for any available Yellow Ribbon benefits? After I've committed to a school?
A: Every school has individual characteristics pertaining to the Yellow Ribbon Program (YRP). Some will fund max students, and some will fund a specific amount. It also depends how much each school will contribute to each student. You must already be approved for the Post-9/11 GI Bill at the 100% rate and be accepted and committed to a school to qualify for the YRP. I highly suggest contacting the school about their YRP availability before enrolling to ensure you are not left with a tuition bill. Policies and programs vary widely from school to school.
Sign Up for Emails
Sign up for relevant, helpful college planning emails.