Admissions
How to Use the College Scorecard
Use the College Scorecard to learn about a school's student body, cost, financial aid, student debt figures, average annual cost, graduation rate, and salary of alumni.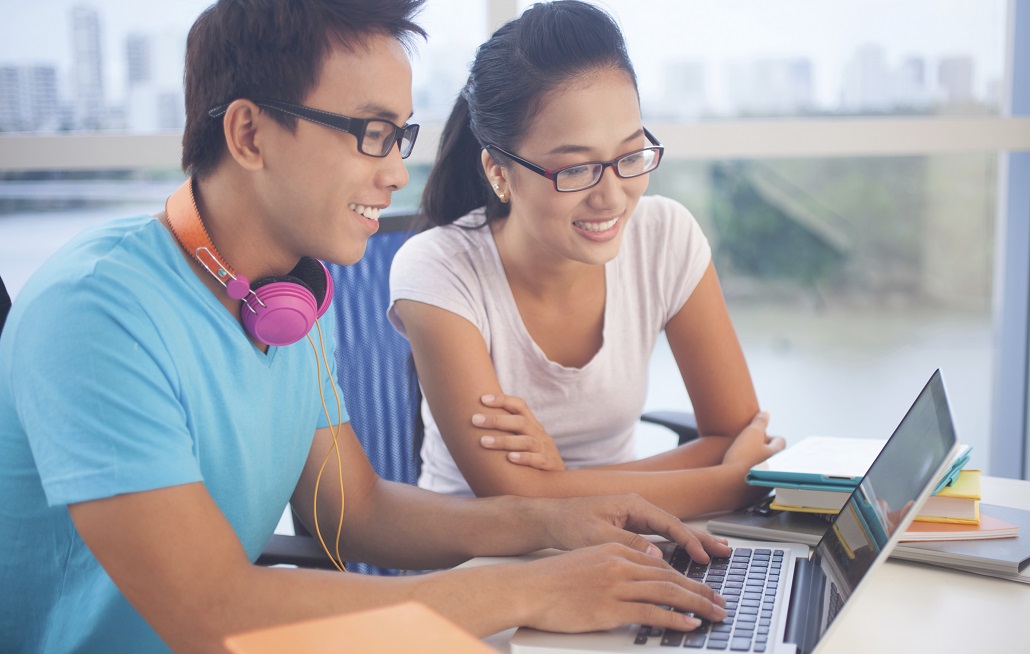 If there's a student in your family applying to college in the next few years, you'll want to bookmark a key resource from the U.S. Department of Education: the College Scorecard. This free, data-filled tool stores information on every college and university in the country, and includes an advanced search option to help you find schools based on certain criteria. Here's how to use it.

If you're searching for information on a particular school, open up the Search Schools tab and type in part or all of the institution's name:





The Scorecard will generate a list of institutions: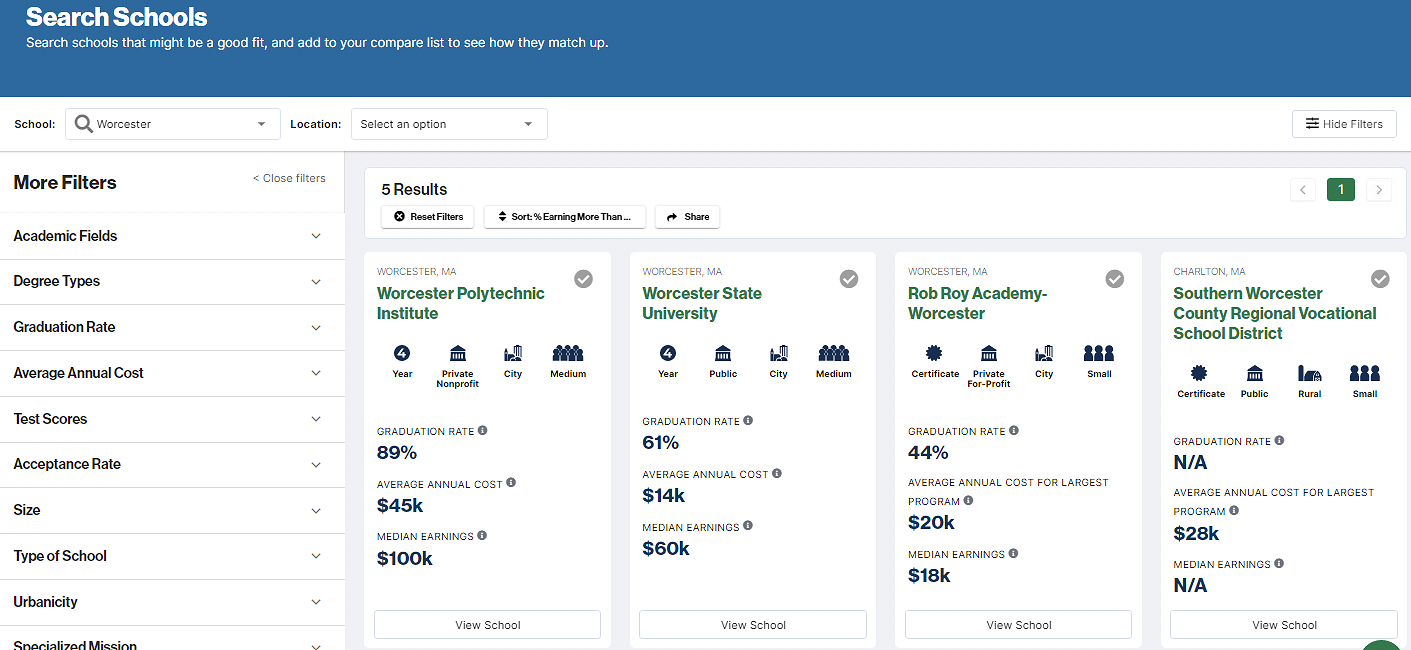 From there, you can select an institution to learn more about. Each school's dedicated page includes information about the school itself, stats on the student body, and data focused on school cost. This includes salary information of alumni that you can dissect by field of study. The financial aid and student debt figures, as well as the average annual cost, can give your family a sense of the financial investment required to attend that particular college.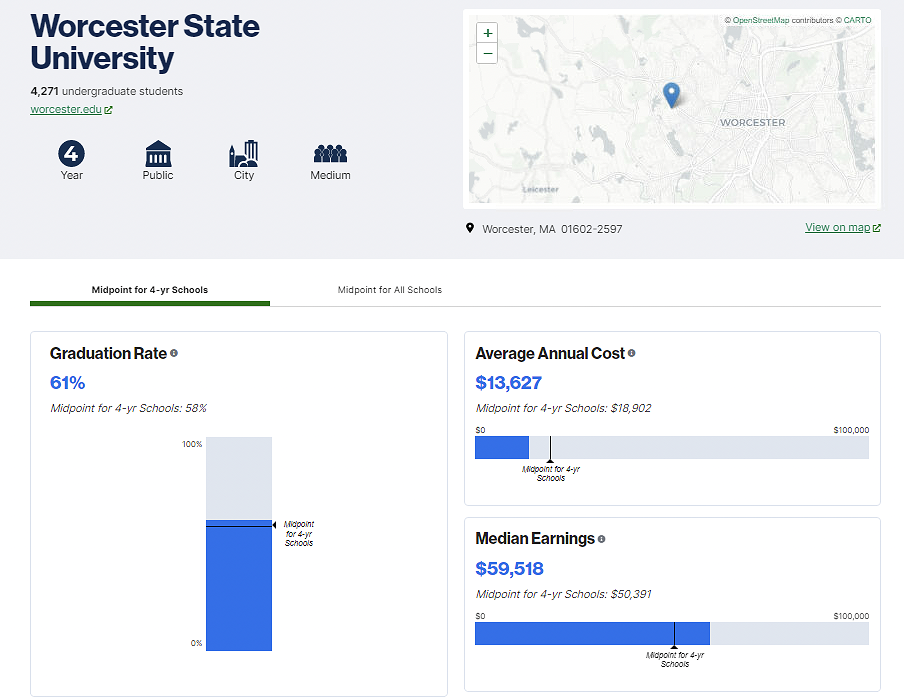 If you're not looking for information on a specific school, you can search for institutions that offer a certain field of study and degree type, or perform a custom search, which allows you to filter schools based on those two factors as well as several other criteria, including graduation rate, average annual cost, acceptance rate, and size.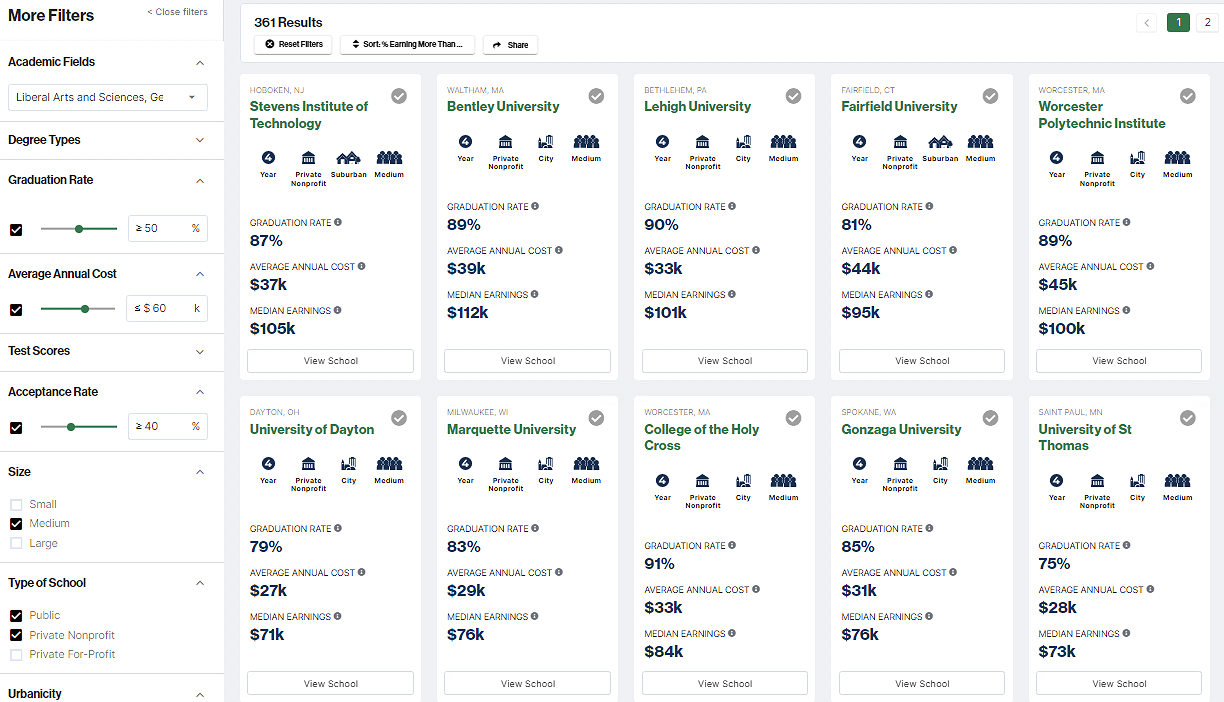 The compare tool within the College Scorecard allows you to select up to ten different schools and compare all reported facts and figures in a clear, visual chart. You can even email a link to the comparison to yourself or anyone else, in order to save your results.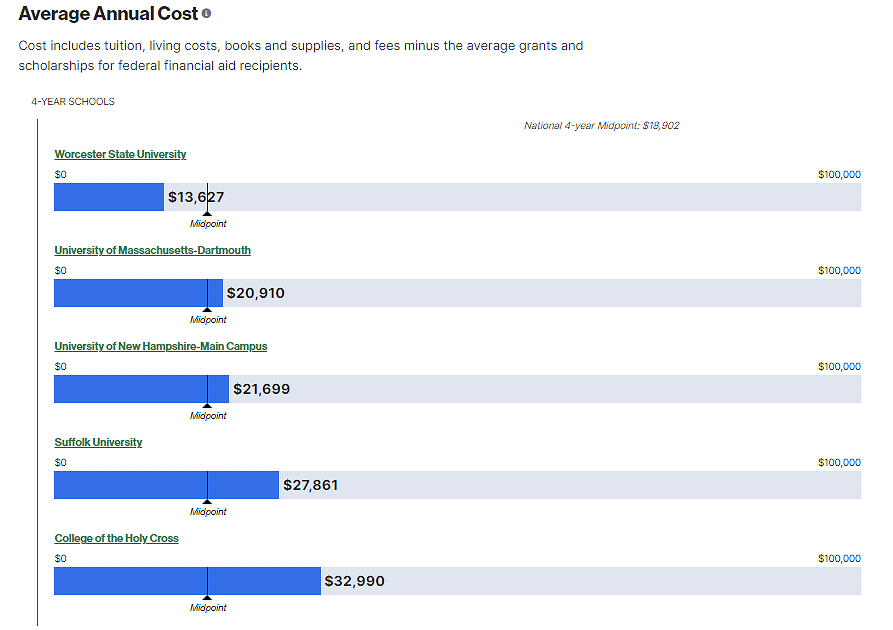 Use the College Scorecard throughout your planning process as you search for schools and then build your college list. Do remember, however, that many numbers within the tool are averages. The total student loan debt you borrow at an institution may end up being less than the average amount reported, for example, and you could certainly earn a higher (or lower) salary than the average amount listed for that school's alumni. But the data overall can help you learn the differences among the many colleges and universities that interest you. And can allow you to narrow down your list as you get closer to application season. Take your time reviewing the information within the Scorecard, and have fun exploring!
Sign Up for Emails
Sign up for relevant, helpful college planning emails.