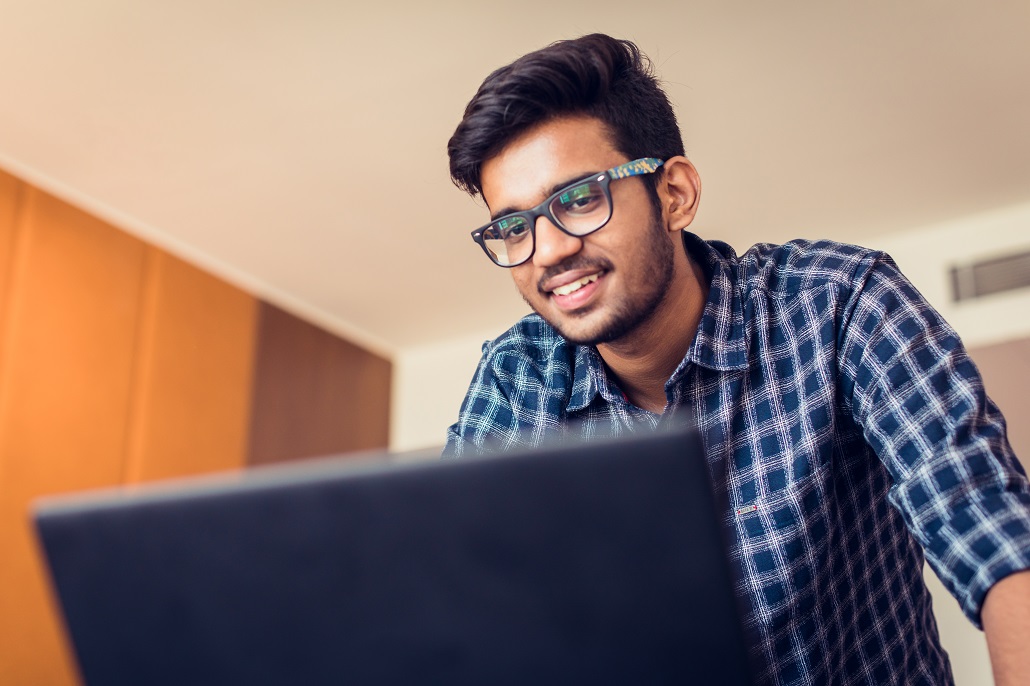 These scholarships have expired. We'll be updating this blog in the fall. Please visit our other scholarship blogs to see current scholarships you can apply for.
If you're planning to attend graduate school sometime in the near future, you'll need a plan to pay for it. Grad school financial aid works a bit differently than undergrad, with more loans available from the federal government and additional opportunities such as fellowships and teaching assistantships. You can learn more about paying for grad school in our post here. One thing that doesn't change from undergrad to grad degrees? The availability of private scholarships. Companies, foundations, associations, and other entities offer free money to help students pay for grad school, and you won't want to miss out on applying for as many of these scholarships as you can. We compiled a list of some opportunities below. Make sure you adhere to all deadlines for full consideration.
CompHealth Medical Scholarship

If you're a medical student, a two-minute video submission could win you $5,000.

Details: Create an original two-minute video answering one of the three provided questions focused on patient interaction and work-life balance.

Eligibility: Open to all medical students in the U.S. Applicants must be a U.S. citizen with a minimum 3.0 GPA.

Deadline: August 8, 2017

Prize: $5,000

Website: http://www.comphealth.com/resources/scholarship/
Benson & Bingham First Annual Scholarship

Future lawyers can apply for this contest by sharing their thoughts on one of several topics.

Details: Write a 600-word response to one of the offered writing prompts (on driver-less cars, motor vehicle accidents, personal injury marketing strategies, technology's effect on law, or social media use in the pursuit of justice). Essays will be judged on creativity and attention to current law.

Eligibility: Open to all U.S. citizens or permanent residents currently enrolled or accepted to an accredited law school with at least a 3.0 GPA

Deadline: August 31, 2017

Prize: $2,000

Website: https://www.bensonbingham.com/benson-bingham-first-annual-scholarship
ScienceLogic Scholarship

How does technology alter our communication and the way we interact with others? Reflect on this topic for a chance to win $2,500.

Details: Answer one of several provided questions on the theme, The Impact of Connected Technology on Society, in an essay of 1,300-1,500 words. A letter of recommendation is also required.

Eligibility: Open to all U.S. residents studying in a full-time undergraduate or graduate program in the U.S. with at least a 3.0 GPA

Deadline: September 1, 2017

Prize: $2,500

Website: https://www.sciencelogic.com/company/scholarship
Annmarie Skin Care Scholarship

If you love the environment, share your passion in this scholarship's video contest.

Details: Submit a video 2-3 minutes in length to describe how you plan to make the earth more honest, wild, and beautiful. Entries will be judged on content and creativity.

Eligibility: Open to all undergraduate and graduate students, including incoming college freshmen, with at least a 3.0 GPA

Deadline: September 30, 2017

Prize: $1,000

Website: https://www.annmariegianni.com/scholarship.html
HubShout Internet Marketing Scholarship

Are you interested in internet marketing? You could win $1,000.

Details: Describe your career goals and any activities, clubs, awards, or internships that show your interest in digital/internet marketing. A winner will be chosen based on demonstrated passion in this subject area.

Eligibility: Open to all undergrad and grad students with at least a 3.0 GPA and one year of college completed.

Deadline: November 1, 2017

Prize: $1,000

Website: http://hubshout.com/?p=scholarship
Sign Up for Emails
Enter your email address to receive relevant, helpful
college planning tips.