Admissions
Rolling Admissions
Learn what rolling admissions is, how the deadlines differ, why schools use it, and if the application requirements are the same.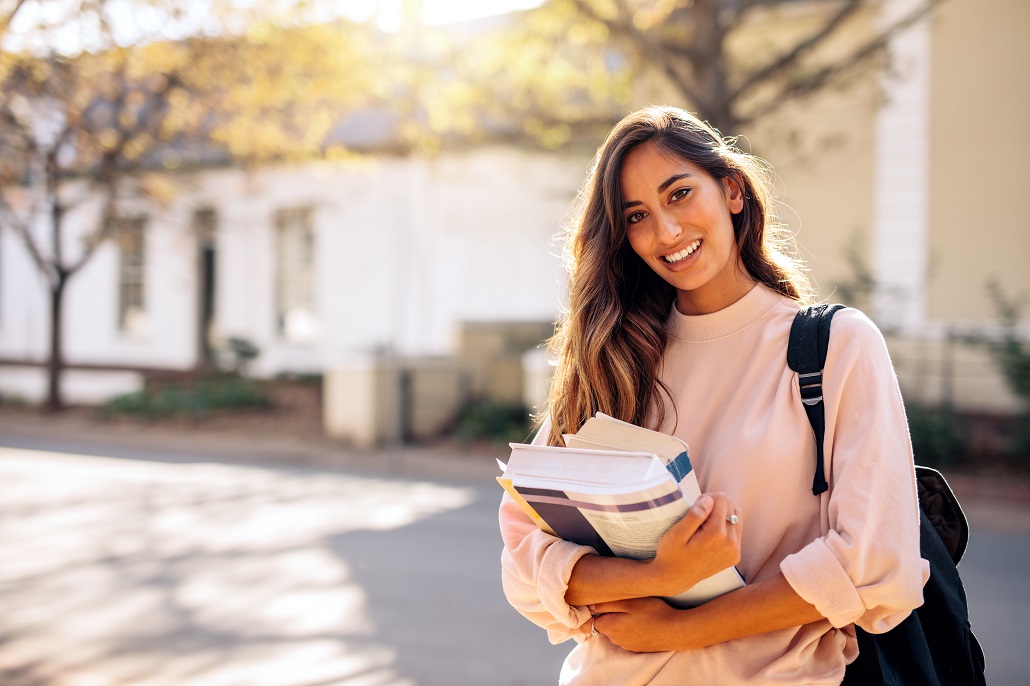 A frequent topic that comes up during our webinars and one-on-one meetings with families is the question around rolling admissions. Luckily, a regular collaborator and advocate for MEFA, Iris Godes, agreed to help provide some insight for students and families. We recently caught up with Iris, the Associate Vice President of Enrollment at Dean College, to ask her to share the important details about rolling admissions.
SC: What is rolling admissions?
IG: This is a process some college admissions offices use where they process applications and release admissions decisions on an ongoing "rolling" basis. Typically, in these cases, students are not competing against other students with a similar profile or from a similar background. Instead, each student is reviewed based on his or her own merits and whether the college feels the student is the right fit and will be successful at their institution. The earlier you apply, the sooner you will receive a decision in the rolling admissions process.
SC: How do the deadlines differ from other admissions timelines?
IG: This may vary from one institution to the next, but usually, if there is a deadline, it is later in the admissions cycle. This is because admissions officers can be reviewing these applications throughout the year and don't need the extra time to pull all the applicants together for decisions and releases at the same time.
SC: Is it better to apply early in rolling admissions? Do you have a greater chance of getting admitted?
IG: It is better to apply early primarily because you will know if you are admitted much earlier and most likely, if applying for financial aid, will also have your financial aid decisions much earlier. This allows you more time to decide if the college is the right place for you, go for a visit if you haven't already, talk to various people at the campus to get all your questions answered, etc.
SC: Why do schools use rolling admissions?
IG: I think this decision really varies from one school to another. Highly selective schools are less likely to use it. However, schools who would like to let students know about their admission as early as possible, and whose applicant pool is pretty stable from year to year, use rolling admissions to be able to start the conversation about enrollment earlier than March/April when colleges typically release their "regular" admissions decisions.
SC: Do some schools only use rolling admissions or do they combine it with other admissions options?
IG: This varies as well. More and more schools are offering Early Action in addition to rolling admissions. Occasionally I've seen Early Decision and rolling admissions used at the same institution, but this seems to be less common.
SC: Is there an advantage or disadvantage to it for students?
IG: The advantage is getting your decision early. Sometimes within a week or two of submitting your application. It really reduces the stress of applying in the fall and then waiting many months to see if you'll get in. Isn't it great to know early and then have the time to decide if that college is right for you? Conversely, if you decide late in the year to add another college to your list, a rolling admissions college may still be accepting applications.
SC: Are the application requirements the same?
IG: The application requirements for rolling admission are usually the same. Just the timelines are different.
SC: How is the financial aid deadline or process different for rolling admissions?
IG: The financial aid process is not likely to be any different. Deadlines vary by institution and whether applying regular admission or rolling admission these deadlines tend to be in February or March, but it is important to check the websites of the colleges you are interested in for their deadline. Often Early Decision candidates will have an earlier financial aid deadline.
SC: Could colleges run out of financial aid funds in the middle of the rolling admissions process? Is it better for financial aid purposes to apply at the beginning of the process?
IG: Yes, colleges could run out of some forms of financial aid funds before their deadline and certainly before the beginning of the semester. This also will vary by institution. It is best to apply as early as possible. You can complete your financial aid application(s) even before you submit your admissions application. Then your financial aid application will be waiting for the college once you are admitted and you will receive your financial aid decision faster.
We hope this interview has answered any questions you may have had about rolling admissions. Remember to keep these factors in mind when making your college list and ultimately applying. If you have any additional questions do not hesitate to reach out to us here at MEFA via email at  collegeplanning@mefa.org or by phone at (800) 449-6332 (MEFA).
Sign Up for Emails
Sign up for relevant, helpful college planning emails.