Financial Aid
Answering Your Questions About Admissions and Financial Aid Offers
Learn how to accept your financial aid offer, when you need to accept an offer by, when schools set their cost of attendance for the year, if outside scholarships impact merit scholarship awards, and more.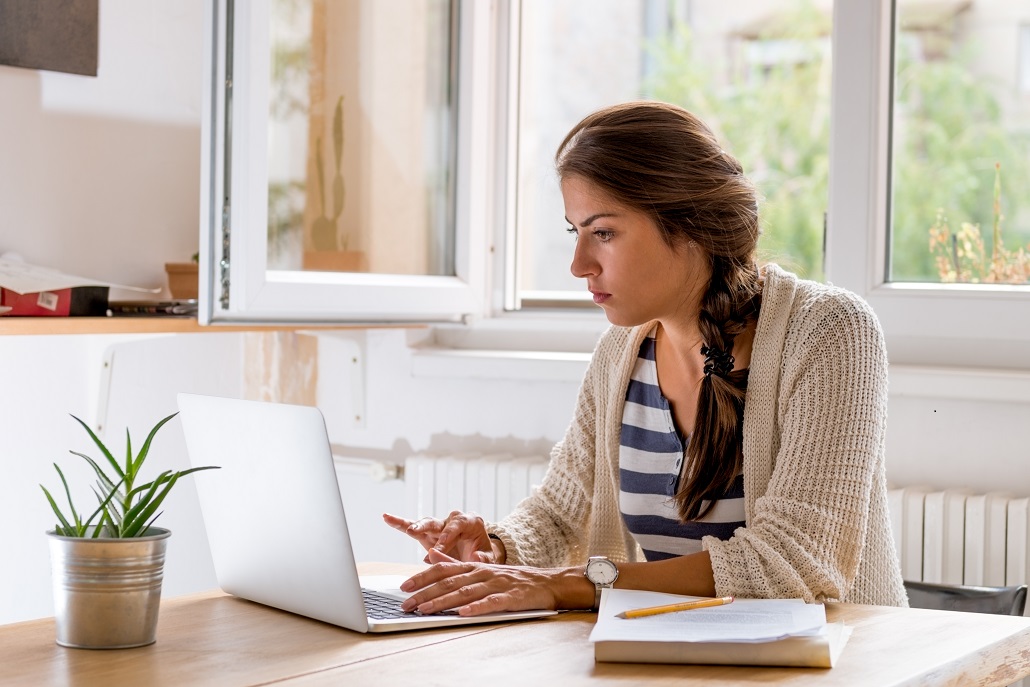 If you're a high school senior applying to college, you're likely starting to receive your admissions and financial aid offers. There's a lot to consider when evaluating your options, and you may have questions. We've answered some below, all recently asked by families like yours planning for college next year. Read through our guidance, and if you'd like to contact us with your own questions, call us at (800) 449-MEFA (6332) or email us at collegeplanning@mefa.org.
Accepting Offers
Q: Once I decide on a college, do I need to decline my other offers of admission?
A: Though not required, it's certainly helpful to other colleges to decline your other offers of admission once you select the college you will attend. If you don't decline your other offers, those schools will assume you're not attending if they don't receive an enrollment deposit from you by their stated deadline.
Q: By paying my admissions deposit, am I accepting my financial aid offer?
A: In most cases, colleges have a separate process for you to accept your financial aid offer. You'll likely need to communicate that via the student portal or another online method. Do make sure you accept any financial aid you'd like to use by the stated deadline.
Q: Colleges want you accept their offers right away; how do you hold them off until you have all offers in hand?
A: You don't have to accept an offer of admission until the deadline, so don't feel pressure to select a school until you're ready. And if you accept a financial aid offer and then decide to attend a different school, there's no harm. The school will allocate those funds elsewhere.
Costs
Q: When do schools set their cost of attendance for the year?
A: Some schools are able to post their cost of attendance for the upcoming year in the spring, while others may not be able to do so until a month or two before classes begin. To get an idea of your costs, look at the current year's price tag, and assume a 3-5% increase for the following year.
Scholarships
Q: If I receive a scholarship, will the school take that amount off the bill?
A: Many schools will set a placeholder in the bill (essentially a credit) for the anticipated scholarship funds, but check in with your school to find out their specific treatment just in case you're expected to cover the costs until the scholarship funds arrive at the school.
Q: Do outside scholarships impact merit scholarship awards?
A: No, an outside scholarship shouldn't impact a merit scholarship, unless the total of your outside and merit scholarships exceeds the cost of attendance. In that case, the school will need to reduce your merit scholarship. If you have need-based financial aid (different than a scholarship based on merit) the total of your outside scholarship and need-based aid cannot exceed the amount of your financial need (equivalent to the cost of attendance minus your EFC). If it does exceed that amount, the school will need to reduce your need-based aid.
Q: Are college grants and scholarships available for all four years?
A: In most cases, college grants and scholarships are available to students for four years, as long as students meet renewal requirements, which are usually a certain GPA and number of credits earned per semester or academic year.
For further guidance on understanding your financial aid offers and making a plan to pay for college, we encourage you to visit our dedicated How to Pay for College webpage. There you'll find videos, calculators, and articles created to help you make your college decision and create a college payment strategy that works for your family.
Sign Up for Emails
Sign up for relevant, helpful college planning emails.