Planning
The Proven Path to Help Your Middle Schooler Thrive
Learn how parents of middle schoolers can get involved in their children's school, why it's important, and what middle school students can do now to set themselves up for a successful future.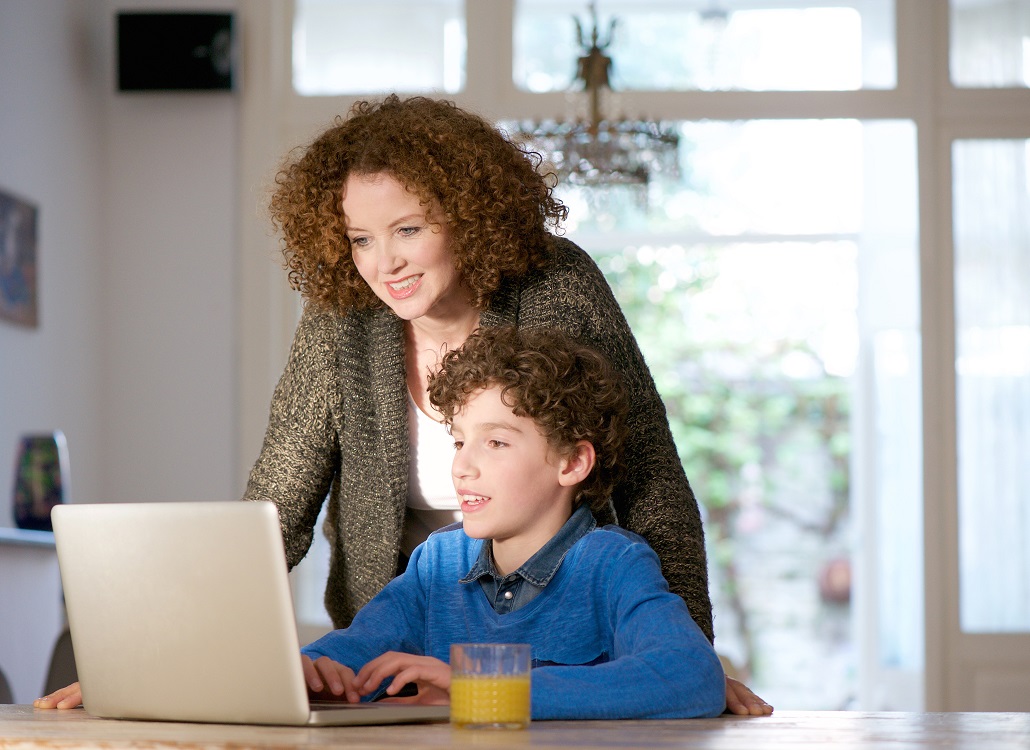 How do you help an entire community move forward? You focus on families, and give parents the knowledge, resources, and financial incentives to help their children plan for the future. Luz Miranda, Program Manager at Boston Debate League, knows that parent involvement makes a powerful impact, and spoke to us recently about how mothers and fathers of middle schoolers can get involved in their children's school, and why it matters. She also explained what middle school students can do now to set themselves up for a successful future.

MB: To begin, why is it important for parents to get involved in their children's school?

LM: When parents are involved, kids have better outcomes. The truth is that all parents want their kids to be successful, and hundreds of research studies have shown that when parents get involved in their children's education, the children get better grades, have a more positive attitude toward school, and are more likely to graduate and continue into post-secondary education.

MB: So there are plenty of benefits.

LM: Yes, and if we take it further, we can think about the financial aspect. Students who get better grades and are more engaged in school will be more likely to fulfill scholarship requirements and will be more attractive to college committees awarding merit scholarships.

MB: What should parents do to get involved?

LM: Parents are encouraged to attend meetings offered by the school, such as open houses and conferences. They can talk to other parents at these events, especially those in charge, and seek out school staff and the principal. They can find opportunities to become volunteers as their schedule allows, and attend any smaller meetings or events. It's also helpful to follow the school if they're on social media to stay informed of school news and updates.

MB: What else?

LM: It's beneficial for parents to have a positive relationship with the school's staff. In elementary school, many parents know their child's teacher but that tends to drop off in middle school, though it shouldn't. Children will need their parents' support and involvement during middle school and beyond. When teachers find out about special opportunities or scholarships, they often tell the families that they've met.

MB: How should a parent reach out to a teacher?

LM: Parents are encouraged to ask for their children's teacher's contact information at the school. Most teachers have a school email address, and that address is often listed on the school's website. Most schools welcome parents to stop by. Teachers are happy to meet with parents, and the majority of them encourage that connection.

MB: What can students do to help progress their own education?

LM: Students need to be well-rounded. They need to do their homework, study, and do well in class. I also encourage them to get involved in extracurricular activities – those offered by the school or the community such as sports, arts, and music. Leadership programs are especially beneficial and have a lifelong impact. Activities outside the classroom can help foster skills that the classroom itself can't provide.

MB: Where should students look specifically for opportunities?

LM: In addition to activities offered by the school, students can check with Boys & Girls Clubs, YMCA programs, or other organizations in the community. Students can check in with their teachers or guidance counselors to see if they know of community programs that sound interesting and beneficial. Often, outside agencies will bring information about their programs and drop it off at the school. Involvement on any level in these organizations will help students develop their interpersonal and social skills, and can also help them connect with mentors. Students involved in outside activities in middle school usually continue them through high school. This involvement helps students in many ways – it builds up their resume, it gives them content for application and scholarship essays, and helps them become more well-rounded.

MB: Anything else?

LM: It's important for the entire family to get involved from an early age and remain involved throughout their children's entire academic career. The college decision will have an impact on every person in the family, so we encourage everyone to get engaged, support the student in every possible way, and start saving for college. We want to set our students up for success, and this is what we know, for a fact, works.

Sign Up for Emails
Sign up for relevant, helpful college planning emails.