Admissions
Navigating College Athletics
Learn how a high school athlete hoping to play sports in college can communicate that interest, how recruiting works, and how athletic scholarships are awarded.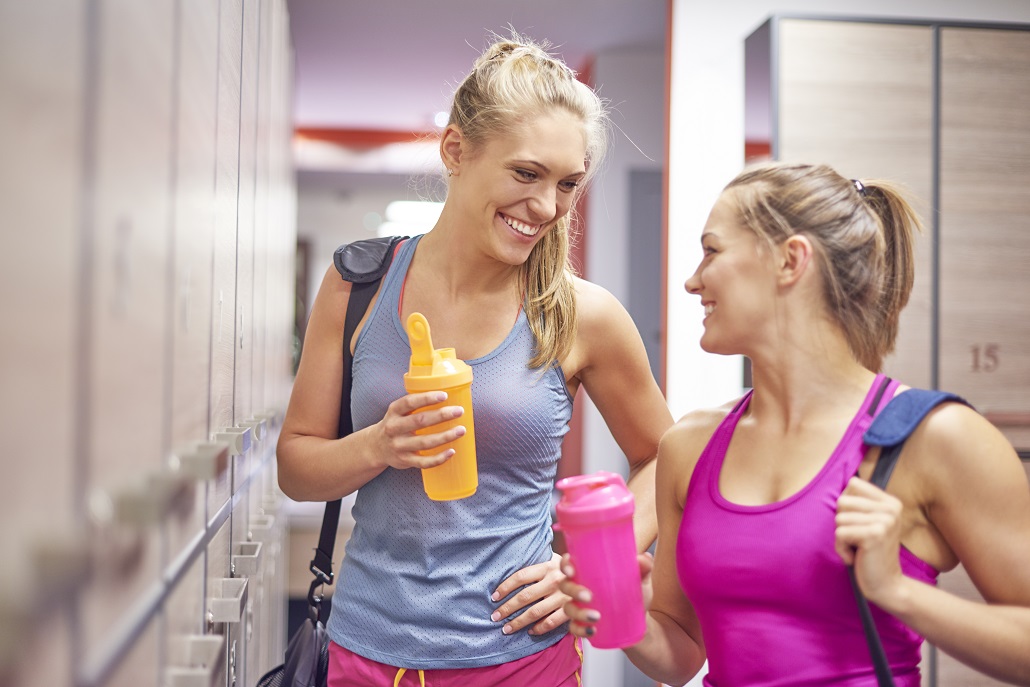 In fields and stadiums across the country, high school athletes dream of playing sports in college. But only a small percentage reach that goal, and it's a long road to get there. There are regulations and timelines for prospective students and coaches to follow, and plenty of competition within the process. Reis Hagerman knows a thing or two about college athletics, having competed as a college athlete and having served as both a coach and college athletics administrator. He shares his breadth and depth of college athletics knowledge in our interview below, and offers some key insight into how to navigate the process.

MC: To begin, how does a high school athlete hoping to play a sport in college communicate that interest?

RH: It's pretty straightforward. Most every college has an inquiry form in the athletics section on their website. Any interested athlete should fill that out at the beginning of high school senior year. The form gets sent to the head coach, though the assistant coach might be the person that follows up with the athlete. If there's no form, a student should contact the head coach, whose information can be found on the school's website. Student athletes may also be able to indicate their interest on the admissions application.

MC: What if a student doesn't hear a response from an inquiry form or email?

RH: If there's no response, follow up. Send another form, or another email. These days, it's easy to market yourself. So send a video of yourself if you have one. But you might never receive a reply. And that's usually a sign to move on – it probably won't work to play at that school.

MC: What about the opportunity to walk on?

RH: It depends on the college if there's the chance to walk on to a sports team. Most schools have open practices at the beginning of the season where prospective players can show up. Coaches can then decide if they want to offer a spot on the team to any of those students.

MC: Some athletes get contacted by the coaches without reaching out first, correct?

RH: Yes. Really good athletes start getting attention from coaches in sophomore or junior year of high school. Coaches may contact the family to start the conversation with the athlete. Or talk to the high school coach. Sometimes families hire a representative to market a student to colleges, and the college coach will communicate with that individual. Regardless, coaches find the good athletes.

MC: Within athletics, schools can be Division 1, 2, or 3, correct? What's the difference?

RH:  Quite a lot. Colleges determine the division they're in based on their monetary commitment to athletics. Division 1 (D1) schools spend the most money on athletics. And schools can decide to be D1 for a certain sport, like football or hockey, and then be a different division for their other sports. Division 2 (D2) spends a bit less on athletics than D1, and Division 3 (D3) spends even less. Generally, the best athletes play in Division 1, but there are still some very talented athletes that play in D2 and D3 programs. All divisions have different rules.

MC: Who sets the regulations for college athletics?

RH: The National Collegiate Athletic Association (NCAA) is in charge. Their website, NCAA.com, is a wonderful resource for parents and students to reference as they go through this process. Under the NCAA are the athletic divisions and conferences. There is also another, smaller national association called the NAIA. That's found mostly in the Midwest.

MC: How does recruiting work?

RH: Recruiting differs by division. There are prescribed times when D1 and D2 coaches can contact prospective athletes. D3 coaches don't have the same parameters, because for these incoming students, athletics usually isn't the primary focus.

MC: What about scholarships?

RH: Only D1 and D2 schools offer athletic scholarships. D3 do not.

MC: How are scholarship amounts determined?

RH: The amount of each scholarship depends on the school. Many students think all athletic scholarships are a full ride. But they're not. And each sport within a college has different amounts of money to distribute.

MC: If a student does receive a full-ride scholarship, what does it pay for?

RH: A full-ride usually includes funds for tuition, fees, food, housing, and books. In the last 2-3 years, NCAA has been letting the Power Five conference athletes also receive a small additional stipend to pay for transportation and personal expenses. The full amount of the scholarship must fit within that school's Cost of Attendance.

MC: How many athletic scholarships can schools award?

RH: Colleges have to follow regulations based on division and sport. For example, D1 schools can only offer scholarships to no more than 15 men's basketball players. Other sports have different limits.

MC: Is a scholarship guaranteed for 4 years?

RH: No. Students don't sign on to play and receive a scholarship for four years. Because a student can get hurt or not perform well on the field or in the classroom. It's possible for a student not to get renewed to play another year. But if a student is performing well, it's rare to lose a scholarship.

MC: Do students who haven't received a scholarship ever receive one after freshman year?

RH: That does happen, but it's rare. Coaches want to use their money to recruit, instead of giving it to older students who only have 1-2 years left to play.

MC: How does financial aid come into play?

RH: Every student athlete should file the FAFSA® and any other financial aid applications required by the college, even if the student has been told that he or she will be receiving a full-ride scholarship. That scholarship may not come through – a student could get hurt or decide to no longer play – so it's important to be on top of the financial aid process. Students may qualify for federal financial aid, which schools will combine with the athletic scholarship.

MC: Do all athletes have to be admitted by admissions?

RH: Yes. The admissions office must accept every student athlete. But coaches can speak to the admissions office. And they do have influence.

MC: When do athletes usually commit to a program?

RH: Some athletes commit junior year of high school. There are rules for when a letter of intent (an offer to play a sport at a particular school) can be offered.

MC: What does it mean to redshirt?

RH: When you're a redshirt athlete, you're part of the program, but you can't play. You work out with the team, but you don't travel to the games. Because students are only permitted to play sports for four years, some students opt to sit out for a year, often freshman year, and then play the next four years. This often happens to students who aren't strong enough physically to play a sport in college when they arrive. Or they might not be ready academically. Or maybe a student gets hurts right before the season begins. A student can redshirt any season, but there has to be a reason. It's an entire process that the NCAA monitors. Redshirt athletes can receive a scholarship even if they're not playing.

MC: What are the rules around transferring to play a sport at a different college?

RH: It's not often that student athletes transfer. But there are certainly regulations around it. Students can transfer from a D1 school to a D2 or D3 school and play right away. But when students have the chance to move from a D2 or D3 school up to D1, they usually have to wait. The rules are in place to prevent D1 schools from stealing the really good D3 athletes. Across the board, a coach can't contact a player at another college. But if a coach gets permission from an athlete's current school, he or she can be in touch with that student.

MC: Are there scholarships available at D1 and D2 schools for transfer athletes?

RH: Yes

MC: Anything else you think families should know?

RH: There are 8 million high school athletes in this country. But less than half a million, about 480,000, get to play in college. That's only 6%. So students need to realize that even if they're a stand-out athlete in their high school or region, they still might not get the chance to play sports in college. If they know that going into this process, the outcome will be easier to handle.

Sign Up for Emails
Sign up for relevant, helpful college planning emails.