Admissions
Making a Financially Sound College Decision
When it came time for my son to apply to and select a college, I wanted to make sure I offered sound guidance to help him make his decision.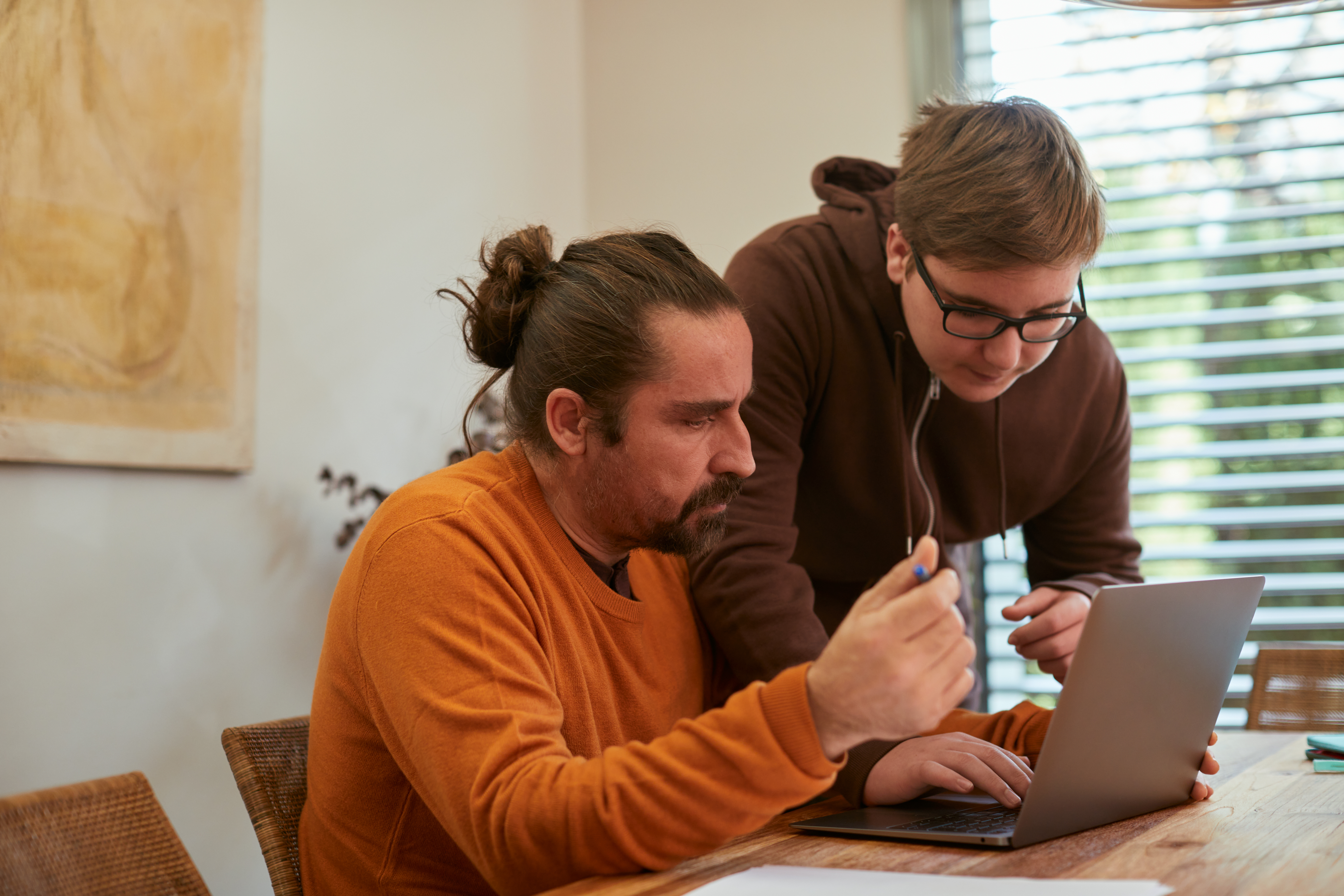 When it came time for my son to apply to and select a college, I wanted to make sure I offered sound guidance to help him make his decision. This was a choice that would affect our entire family, and while I wanted my son to drive the process, I also knew that I would need to set realistic expectations of what our family could afford. We made sure to have open communication throughout the process, and focused on honesty and doing what was best for our family. Here are 7 ways you can help your son or daughter to make a smart decision this college admissions season, and to commit to at a school that, in the end, makes everybody happy.
We started talking about the financial aspects of college early. My Father was the first in his family to go to college, and he always told us how important money was in life. Money, he often said, gives you freedom to choose, and to pursue what you desire in and from life. I tried to pass this on to my children, so when they applied to college they knew that the financial aspect of their decision would be key.
We were very honest with our son about our financial situation. This was a long process with much stress and strain on both parts, youth and adults, but we were always up front and honest, both with ourselves and with our son. The main thing we did was just to present a consistent picture to Thomas of what he could expect from us about financial support. We talked with him about the fact that we didn't want him to graduate with a huge burden of debt hanging over his head, nor put us, his parents, into massive debt as a result of paying for his education. He may have been unhappy with this in the beginning, but he eventually came to accept it.
We reviewed each school's net cost in order to compare options. My son was a very good student, but not superlative, so he didn't get into some of the very select schools he applied to. He did get into some excellent name schools, but after reviewing our financial aid and total net cost at each institution, we were very up front with him and told him that those schools just cost too much money for us to send him there. We did not want him taking on excessive debt, nor did we want to mortgage our retirement for his schooling. He also has a younger brother whose future we have to consider.
We encouraged our son to be open to all types of schools, cast a wide net, and remain flexible during the process. Thomas was accepted at some very good schools, and he decided to enroll at UMass Amherst. We know that some students are able to attend more expensive schools because of the financial aid received, but this was not the case with us. As the flagship state school in MA, UMass offered us a reasonable net cost, and when our son looked he found it offered so many options and possibilities. Whatever your situation, there is a school out there that will be a perfect fit.
We supported our son through some negative peer pressure. Once Thomas decided on UMass, he was a bit disappointed at first, because a few of his classmates in high school made him feel like he had 'settled' based on the schools where he had been accepted, but after a semester I can happily say he is now overjoyed to be at UMass.
We attended Accepted Student Open House events. We all attended Accepted Students Day at UMass as a family. The very visible excitement and enthusiasm on the part of the students already at UMass Amherst made a huge and positive impression on our son. We also reached out to other students and made use of all the tremendous resources U Mass Amherst has available.
We talked a lot about taking advantages of opportunities presented. Life is what you make of it, as is your education. You can get a great education at a community college, or a lousy education at an elite institution. It really is all about what you put into it. Already Thomas has found opportunities in many places at UMass, in things he knew he loved, and in other things that he discovered and continues to discover.
Now we are simply delighted with the wonderful experience he is having. So, even with the difficulties and stress, we wouldn't trade having this experience for anything. Semper Fi!

Sean Coughlin is from Duxbury, MA and attended college at the U.S. Naval Academy. He took his commission in the U.S. Marine Corps, served in the Persian Gulf War, and then attended film school at UCLA. He now lives in Acton, MA, where his youngest son goes to Acton-Boxborough Regional High School and is currently looking at various schools for the future. His oldest son is at UMass Amherst and loves it.
Sign Up for Emails
Sign up for relevant, helpful college planning emails.