College Savings
Literary Characters Come to Life at Start U.Reading
At Start U.Reading events at libraries, preschoolers hear about their favorite storybook characters, listen to a story, act out highlights, and then meet the actual character.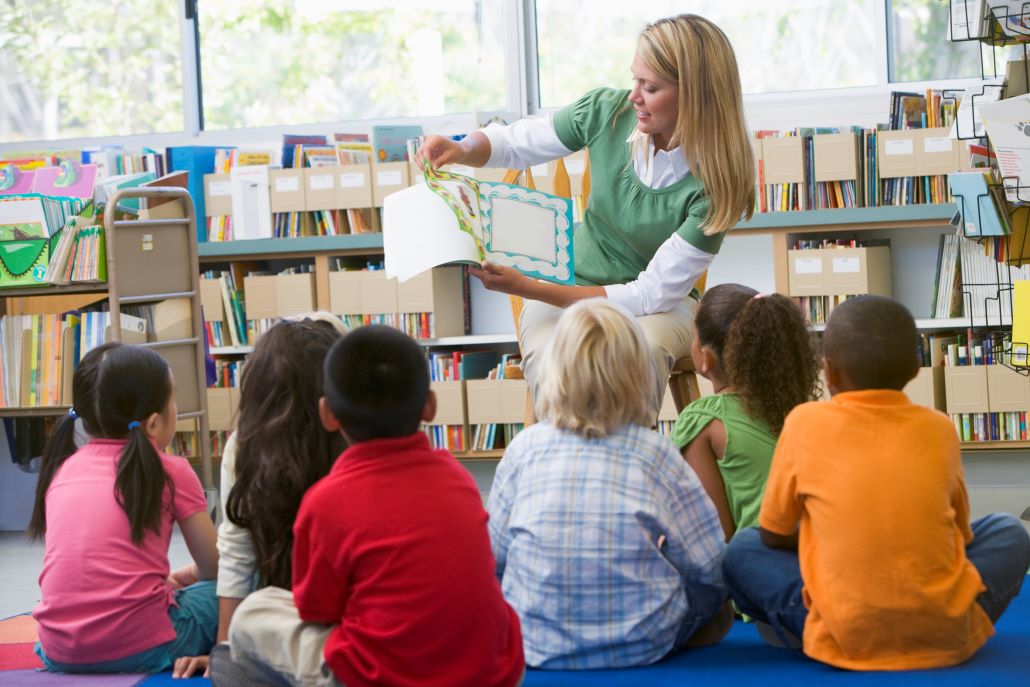 For the first three years after our twins were born, there were three things they needed in order to fall asleep: their pacifiers, their blankets, and the Pat the Bunny book. Before each nap, they would feel the different fabrics and textures the book offers. As that precious 90-minute (if I was lucky!) nap came to an end, I would anxiously watch the baby monitor. I watched them stretch their little arms, feel around for their pacifier that was exhaled at some point during the nap, sit up, and quickly crawl over to Pat the Bunny. The laughter that would come from feeling the "bunny's fluffy tail" and then "daddy's scratchy beard" made waking up from a nap go from shrieks of utter terror to quite a peaceful and happy moment!

Part of parenthood is enjoying each milestone with your child. These are the moments to never forget – and when you start acting out books with your children and becoming princesses, superheroes, animals, and explorers together, you open up a whole new way to play and interact with your child.

The U.Fund Start U.Reading youth literacy series helps bring literature to life while developing children's imaginations. We visit libraries throughout Massachusetts and start each event talking with preschoolers about their favorite story book characters – whether it's Clifford, Dora, Buzz Lightyear, Elmo, or Winnie the Pooh. Then we read a book about the character and act out some highlights, culminating in a visit from that actual character!

A local group from the Head Start preschool visited our Start U.Reading event at the Taunton Public Library. Knowing these children don't have learning resources as readily available as others made this event quite special and memorable. Children threw themselves on Clifford getting absorbed in love and affection just as a sponge absorbs water. Each child proudly displayed the coloring materials Clifford gave them as a gift on their way out.

Each parent, grandparent, and care giver is able to leave our Start U.Reading events equipped with knowledge to easily replicate these experiences at home. While Pooh, Dora, Clifford, Buzz Lightyear, and Elmo may not be knocking on your door, you have a better character inside of you and with some imagination that character will leave years of memories for all to enjoy. My soon-to-be ten-year-olds and I still laugh when we put on our Trixie and Knuffle Bunny faces at the dinner table and hear the sounds of the long gone days of Aggle Flaggle Klabble! Those days are past, but the belly laughter in remembering continues.

If you and your child would like to experience a magical literary moment, attend a Start U.Reading event near you. You can find a full schedule on our Events page.
Sign Up for Emails
Sign up for relevant, helpful college planning emails.